In honor of the 150th commemoration of the Civil War – a Civil War Cannon Chalk Art Tutorial! And don't miss the Atlanta History Center giveaway at the end!
This past year we've been learning about American History. We've been staying with Civil War studies the past couple of months in our homeschool. We are taking advantage of all the rich, local history here in Georgia.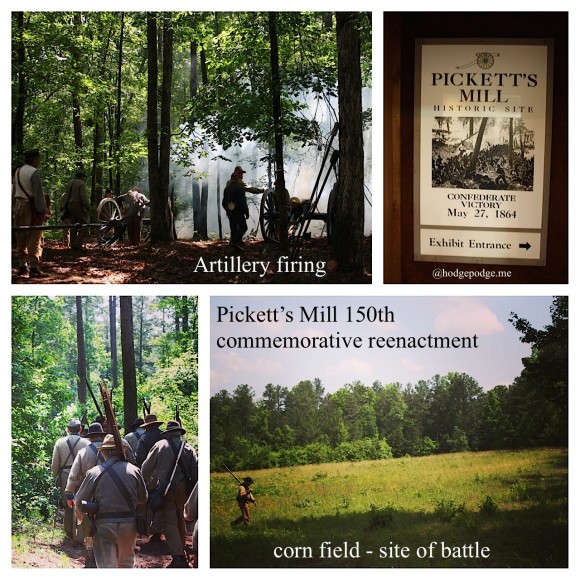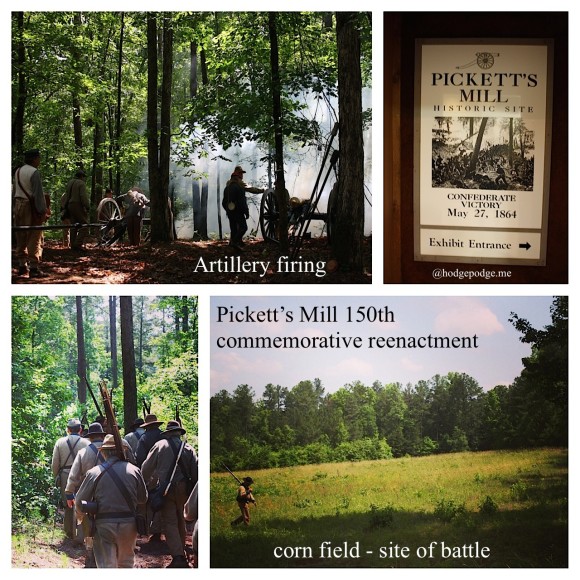 Earlier this month we went to a reenactment at Pickett's Mill Historic Site. There we got to see and hear cannons being fired! We thought it would be nice to do a follow up activity to our visits, so we asked Nana if she might lead us in a cannon art tutorial. We share it with you today!

Civil War Cannon Chalk Art Tutorial
In the next week, we are about to commemorate the 150th anniversary of the battle at Kennesaw Mountain, Georgia. There are many events that will take place to help us pause and remember this time in our history throughout the summer and into the fall. More details for you to explore are listed below. We are excited to offer this pastel as a nod to that historical time here in our state. It will be an easy painting, with few pastels and should give you an idea of the awesome power of this battlefield artillery.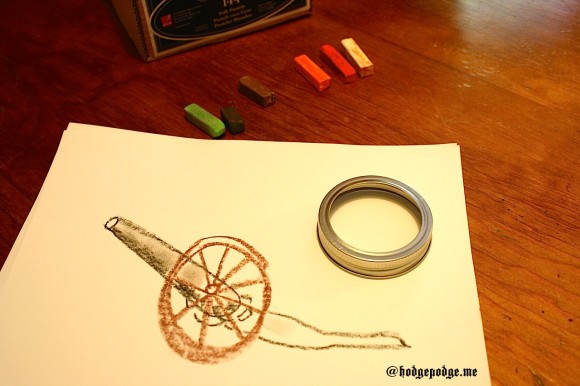 You will need these colors of pastels: black, medium brown, green, red, yellow, dark purple, and your favorite sky-blue.
Turn your paper horizontally, and begin with the construction of the cannon: pick up your black pastel and draw a tube, and taper it down to the end of the barrel.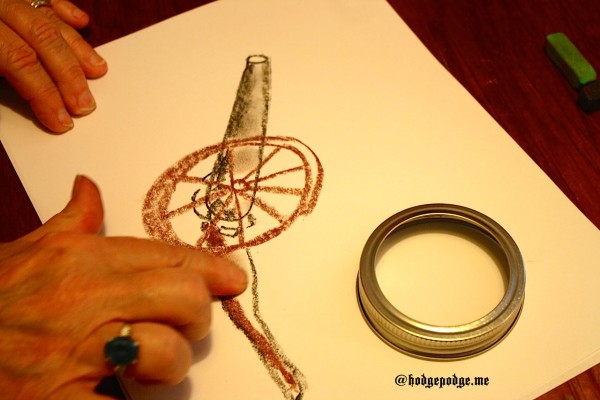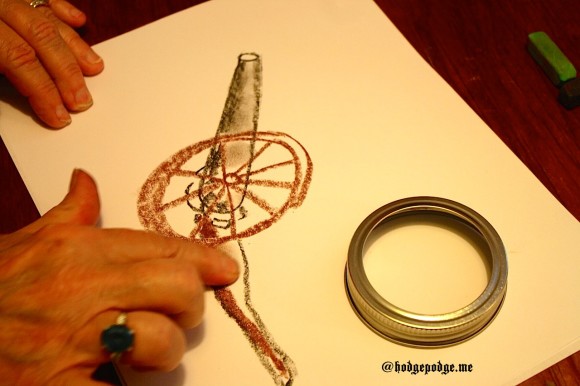 Do not fill the barrel in with black, but take your finger and smudge the black from the edges to the center, and you will have a very convincing gray color.
Next will be the big wheels used to transport the cannon from battle to battle. You may draw a circle yourself, or you may want to use a jar cap, or any object that will make a circle proportionate to your cannon barrel. Use your brown pastel for the wheel, as most wheels of that era were wooden. Put a small circle inside the wheel for the axle, and spokes radiating out from the axle.
I stacked three cannonballs next to the cannon, for ready use in battle.
You cannot leave this important part of the battle just hanging out there in the middle of a white piece of paper! I chose to place the cannon in a green field of grass, and put a mountain or two behind it. Because the battle was fought in late June, the sky in my painting is a blue and clear sky.
Now, it is totally up to you if you want to make your cannon fire! All the cannons in the Kennesaw National Battlefield Park and the Atlanta History Center cannot be fired now, but you may want to join in the anniversary and fire a celebratory cannon salute! Use your reds and yellows for the explosion.
What a great job you have done on your painting! I salute your efforts and commend you by saying, "You ARE an artist!"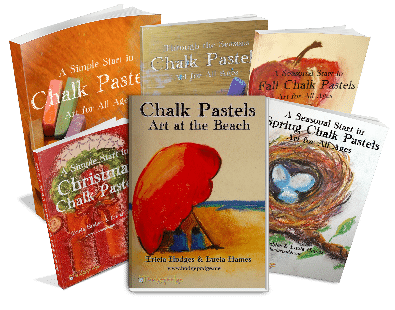 Art for All Ages Curriculum bundle 
You Are An Artist!

More Southern Civil War Studies and Places to Visit
FREE admission this weekend – Atlanta History Center. The monthly family program will be Juneteenth. A celebration of freedom that commemorates the Emancipation Proclamation. This two-day program includes Meet the Past museum theatre performances, kid-friendly activities, storytelling, genealogy workshops, the premiere of The Order of Freedom, and guest speaker Michael Twitty, an African American culinary historian. The program runs on Saturday, June 21, 11 am – 4 pm, and Sunday, June 22, noon – 5 pm, and falls on a Wells Fargo Free Admission Weekend. This means that the entire campus and all programming will be free to the general public.
The Battle of Peachtree Creek – (six tickets to giveaway for this weekend – simply follow the instructions in the rafflecopter widget below). Visit the farmhouse and kitchen at the 1860s Smith Family Farm to hear how Atlanta women and children dealt with shortages and other war-related hardships. Encounter soldiers encamped and hear their stories as they make preparations for the upcoming battle. The event is complimented with a keynote lecture with Robert D. Jenkins, author of The Battle of Peach Tree Creek: Hood's First Sortie, July 20, 1864.
Civil War Field Trips and Resources – (My ultimate list. I'm continuing to add to this list as we visit sites!) This homeschool year we've been studying the Civil War as part of our Tapestry of Grace studies. It just so happens that 2014 is the 150th anniversary of the Civil War here on Georgia soil. There are several commemorative events and activities that will enrich learning about this part of our American history.
Atlanta History Center Tickets
Atlanta History Center is giving away six (6) admission tickets (2 adults, four children) to one Hodgepodge reader. The tickets are for the commemoration of The Battle of Peachtree Creek and are valid Saturday, July 19, 2014. All details of the Atlanta History Center Battle of Peachtree Creek can be found under family programs on the Atlanta History Center site. Winner must respond within 48 hrs with a valid email address. Please follow the instructions in the rafflecopter widget below:
a Rafflecopter giveaway