The sheer number of homeschoolers. That's what impressed me most the first time I attended my state homeschool convention. Others, like me! Filling an entire convention center! That alone helped me know I was not the only one on this journey. There are other families like us – and lots of them! (There's my family – in the front row – listening to Voddie Baucham last May at our state convention, GHEA). This year's Georgia Home Education Association Convention details here.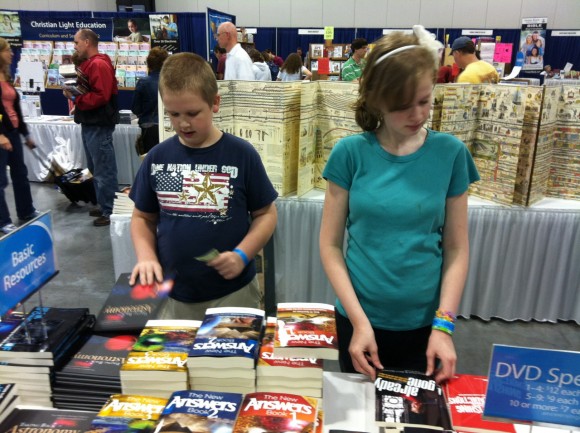 The convention hall, packed with tables. Homeschool books, curriculum, supplies, stacked high. That's where I spent my time the first couple of years. I learned what all was available. What might work for us. I got a little overwhelmed at times. I learned to pre-plan then go with a list.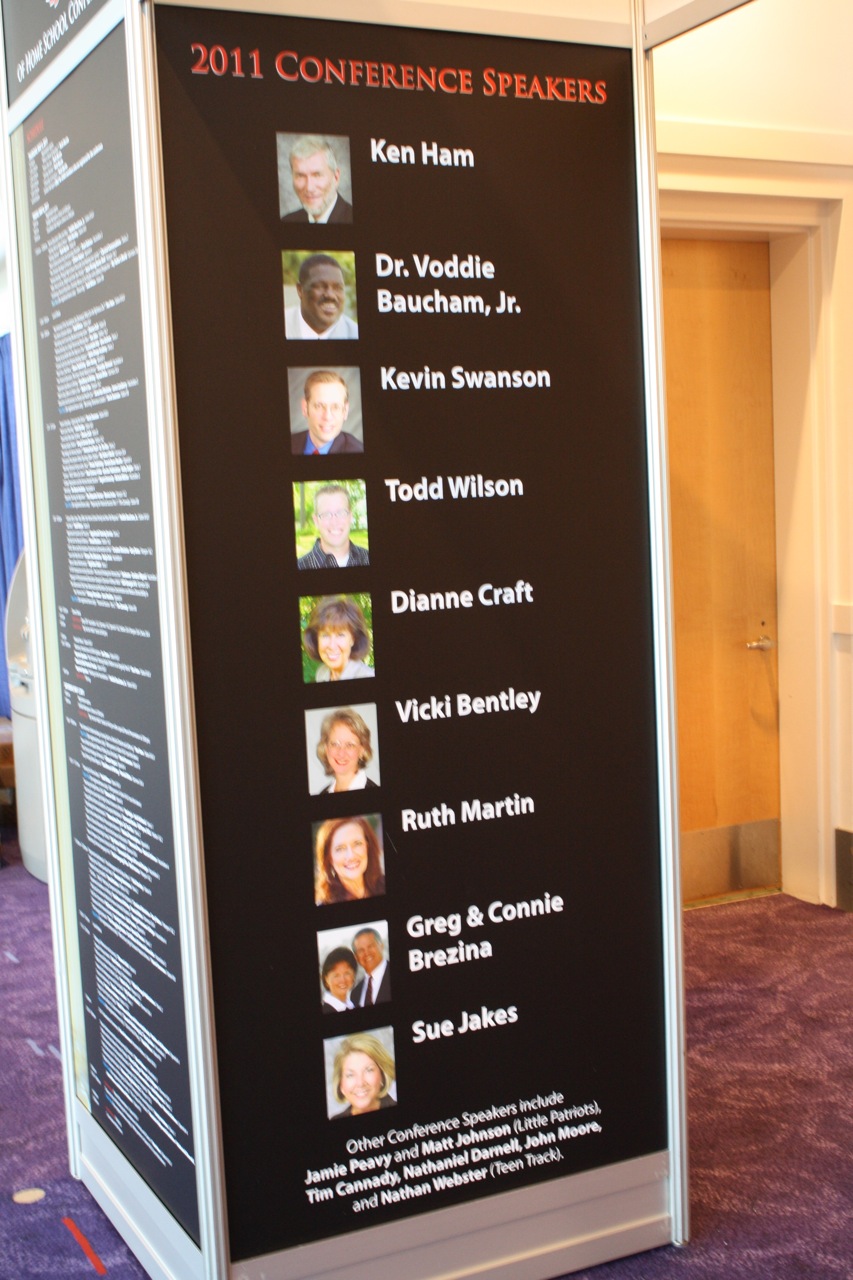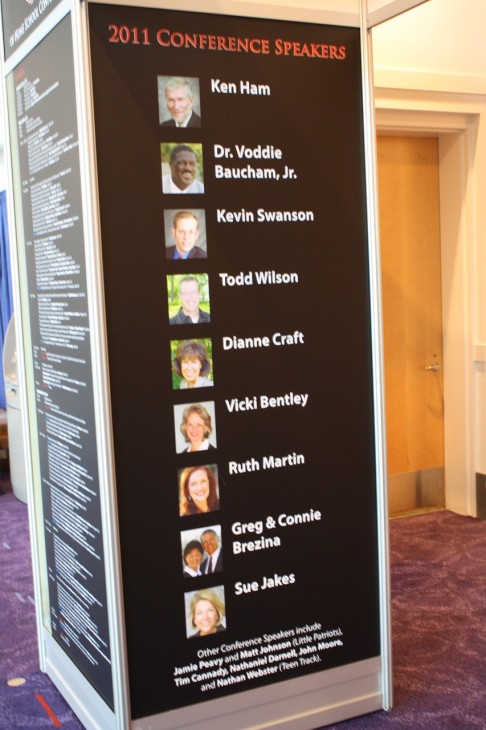 Speakers, seminars, listening to topics specific to my homeschool. The third year I found this was the best part. Why did I skip this before? Mentors, homeschool parents further down the schooling road than me. Susan Wise Bauer one year, Ken Ham, Voddie Baucham, Vicki Bentley in other years. They likely have a word just for you and your homeschool.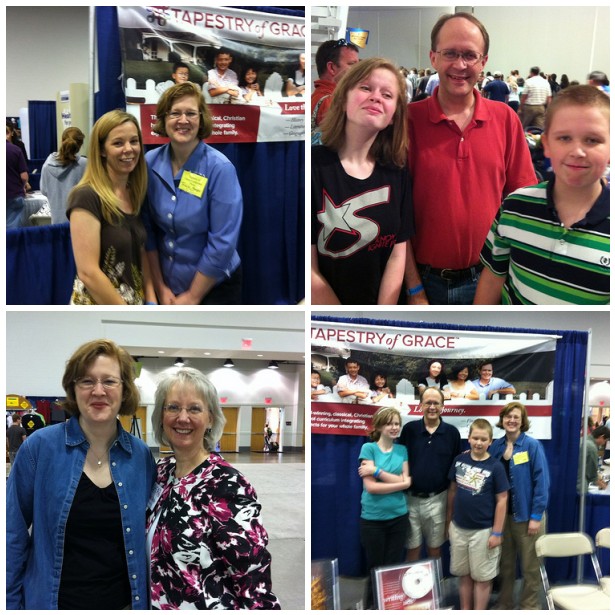 Last year, I represented Tapestry of Grace in a booth at convention. I talked to so many fellow homeschoolers! (Above: 1. Me with Rebecca @ Moms Mustard Seeds | 2. Hodgepodgedad with our older two | 3. I got to meet Vicki Bentley in real life – you know, I'm always quoting her and we use her 'Before 8:45 checklist' from her Everyday Homemaking site | 4. Posing in the Tapestry of Grace booth
This year? I wouldn't miss it. My husband and I both go to the sessions. Our older two will attend the teen track and go to the keynote sessions with us.
Friends, homeschooling is your job. It is the path the Lord has placed you and your family on. Invest in it! Set aside the time. Be encouraged in your journey.
Our GHEA convention holds graduation ceremonies. I knew two of the graduates last year!
This year at my local convention, GHEA, I plan on soaking up some wisdom from the following speakers. Take a look at the topics and you will not want to miss attending either!
Rick and Marilyn Boyer – homeschool pioneers
Michael Farris – founder and chairman of HSLDA
Dianne Craft – has 25 years experience teaching bright, hardworking children who have to work too hard to learn
Ruth Martin – GHEA
Tim Barton – Wall Builders
Rachael Carman (hey! I just heard her at Apologia Live here in Atlanta!)
Dr. Rob Carter, Creation Ministries International


More details for you:
Conference Dates: May 3-5, 2012
Keep up with the latest from GHEA:
Some of my fellow Georgia friends and bloggers have also shared about the importance of GHEA. Be sure to find out even more:
I hope you will attend your local homeschool convention. And, if you plan on attending GHEA, please let me know!
How about you? Do you make continuing education a priority for yourself?