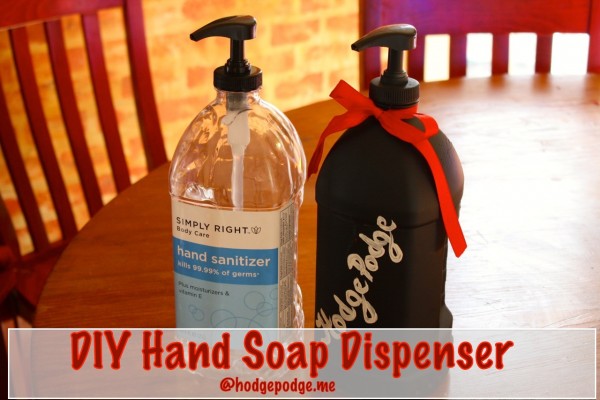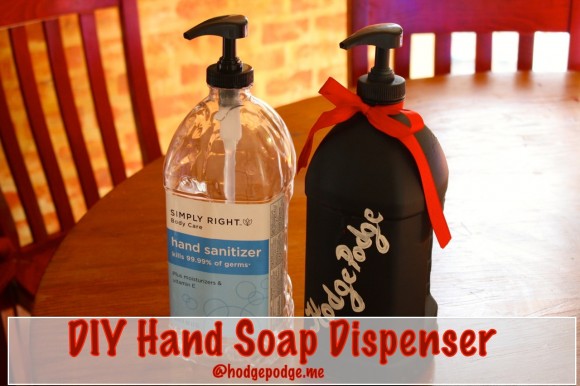 You may remember our pretty hand soap dispensers with initials? Well, in our house some things need to be super-sized.
See, how much bigger this warehouse-sized hand sanitizer is compared to one that would sit by the bathroom sink?
Nana taught us this fun craft and helped us make hand soap gifts, personalized for teachers.
Then, for Christmas, she gave us a Hodgepodge hand sanitizer – personalized – for us to enjoy. This hand sanitizer bottle sits on the counter in a prominent spot. Now it is pretty! It's a makeover: Most Used Hand Sanitizer Bottle.
Instructions: We are grateful to Brown Paper Packages for the step-by-step instructions. And there is plenty of time for you to make a pretty and practical gift for Mother's Day or end-of-the-year teacher gifts. Small or super-sized!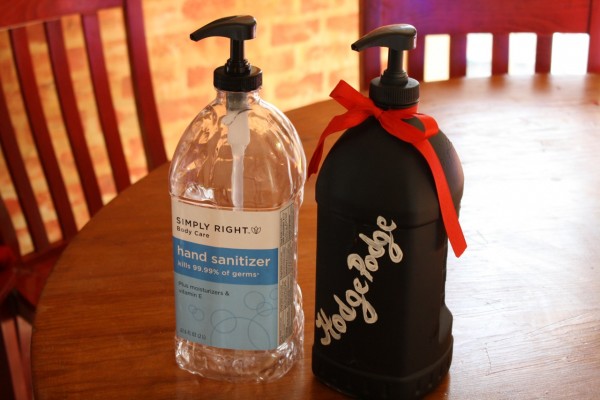 Need more gift ideas?
Pretty, practical and personalized!
~Subscribe to Hodgepodge for more frugal ideas.