When she asks to help, I say yes. And she does it all on her own.
She counts out the pieces of store-bought bread. Enough for us all plus a few extras for seconds. She gets the butter and slices it up.
One fold. Then she stacks them all on a dinner plate.
Less than a minute in the microwave on reheat (or 50 percent power), and all the butter is softened or melted.
Ready to serve!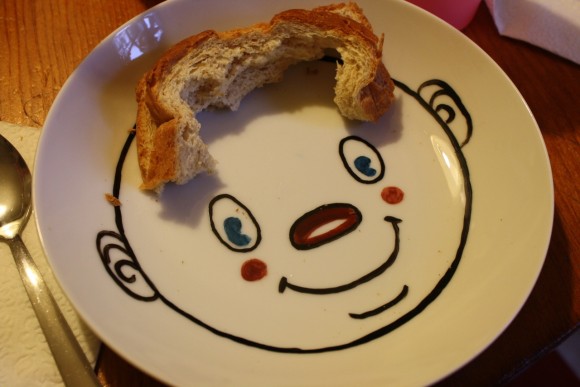 And it was fun.