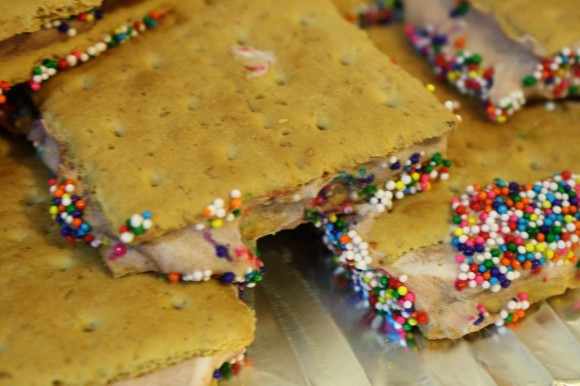 an update from the archives because we are making them this spring break week…
Here come the sprinkles! And you know if there are sprinkles children will adore them. So it went with Nana and the children this morning.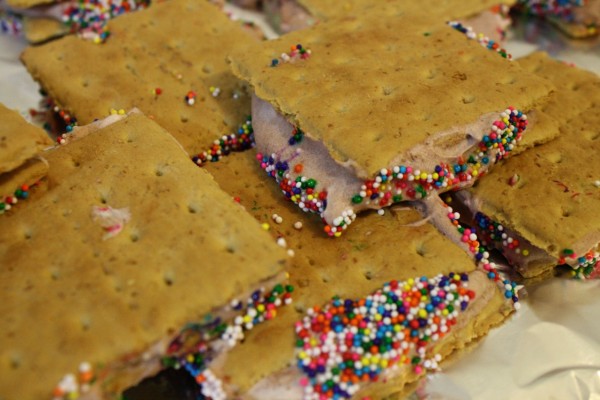 Hodgepodgedad and I were off at the annual homeschool convention. Nana brought ingredients. Now a stack of sprinkled treats are in my freezer. But not for long! I had one myself and they are yummy. As a bonus, only a few ingredients are needed. Super easy.
One, large, instant chocolate pudding
One 8 oz. whipped topping
Graham crackers
sprinkles
Make chocolate pudding according to package instructions. Fold in whipped topping. Spread pudding mixture on a graham cracker – about a half inch thickness.
Top with another graham cracker.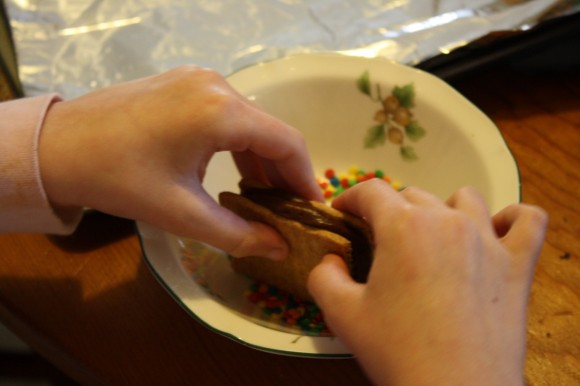 Roll in sprinkles. Freeze on a cookie sheet.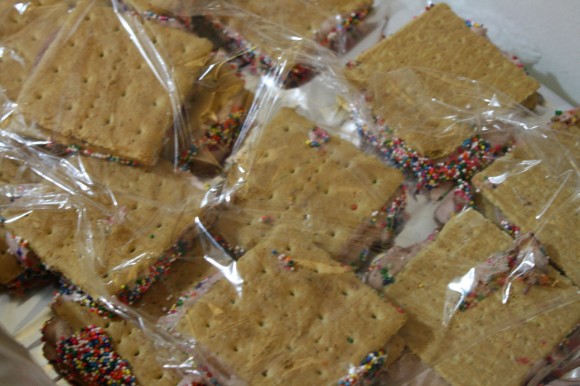 Wrap individually after freezing.
*Psst* We made these tonight without the cool whip and they were still mighty tasty!
These ingredients would be easy to keep in the cook box. How many days does it take to go through this many graham-wiches? We'll see…