Lemon Bars by five-year-old! Nana came across this simple and delicious recipe from Practically Living.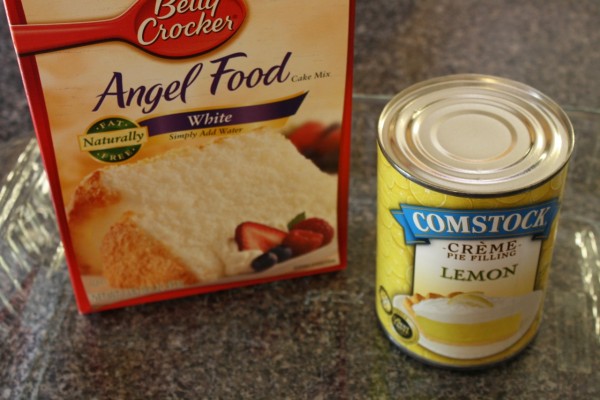 A boxed cake mix and a can of lemon pie filling? Practical to keep on hand for the Cook Box!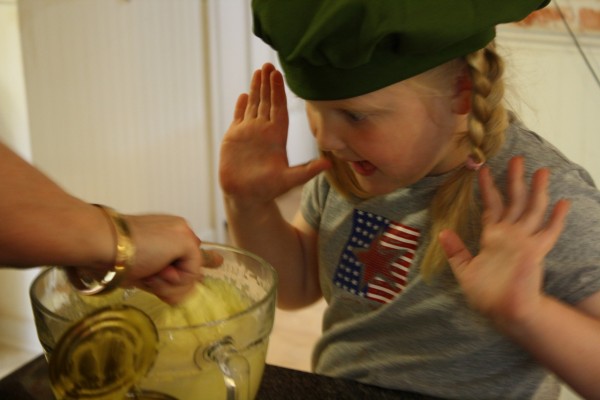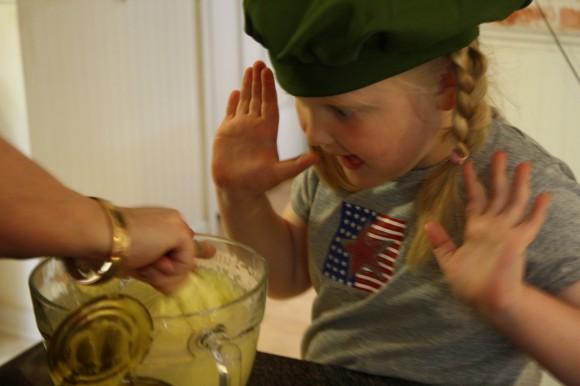 Get your chef hat if you'd like.
Great for stirring action! (Thank you, Nana).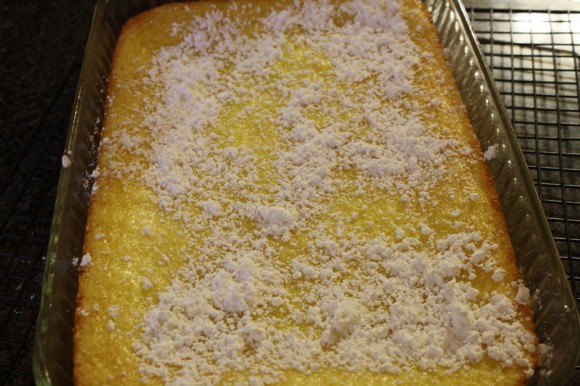 Bake in a 9×13 pan. Dust with powdered sugar if you'd like.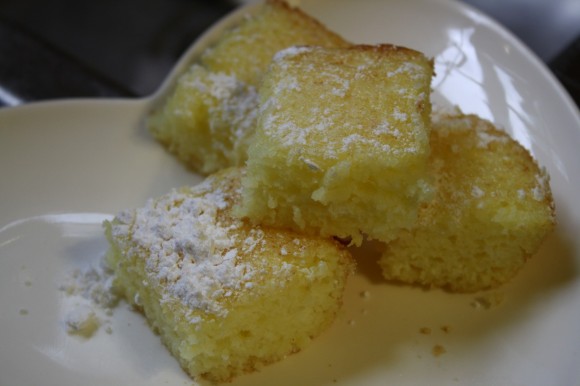 Click over to Practically Living's Two-Ingredient Lemon Bars for very easy directions. Thanks Jessie!
Need more lemon in your life? Try: