It's such a wonderful time of year to be out and about. Beautiful, cooler weather! We have our share of field trips planned. How about you?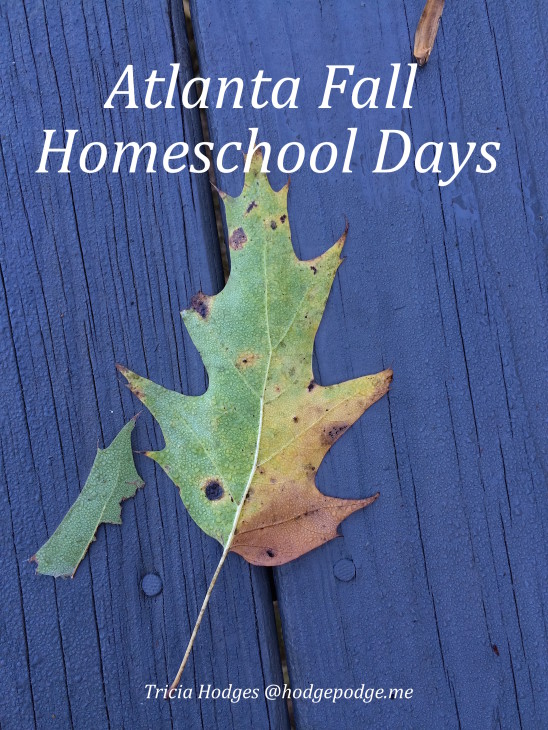 I wanted to be sure you knew about these opportunities for fall activities and events around Atlanta. A few ideas for my fellow, frugal, metro Atlanta Georgians!
image courtesy of World of Coca-Cola
World of Coca-Cola Georgia Residents Discount
Starting Friday, Oct. 16, through the end of October, Georgia residents can receive two general admission tickets for $25, a total savings of $7 or 20+ percent off regular adult admission.
**There are requirements for the discount. Please check the World of Coca-Cola website for details and to plan your visit.

Homeschool and Family Days at The Atlanta History Center
The next homeschool day at The Atlanta History Center is coming up on November 5th! Check the Atlanta History Center Homeschool Days for the complete listing and all the details on topics and more. There are also several family days coming up – including the Candlelight Nights during December.

Fall into Fall Break at the Georgia Aquarium
Now through Oct. 23 save 20 percent on our walk up pricing when you purchase your ticket in advance online. But wait, there's more! Kids get a FREE meal and get to choose either a delicious hot dog, corn dog, two chicken tenders or Smucker's Uncrustable PB & J with one side and a drink. Make sure to get your tickets in advance because this offer is not available at the ticketing window. Plan your visit with all the information at Georgia Aquarium.
Homeschool Days at The Georgia Aquarium – Tuesdays in the Field (details here) – Next one is October 20th!

Atlanta High Museum of Art
Free Admission every second Sunday of the month! Plus there are new exhibits opening this month and next. And the next homeschool day is Friday, October 23rd! See the listing of all the upcoming High Museum homeschool days with discounts and plan your visit.
More Georgia Travel and Studies
What would you add to this list?