It has been a long time since I have shared a homeschool update! Like you, we have been busy with the needs of the age range. More than ever before, I feel like our days whiz by – from the elementary ages up to our daughter in her senior year.
And, just when I think we have a regular routine down, it changes. Have you found that too? I still begin the day with the little ones. (They are more the younger ones these days since they are about to be 10 and eight years old. How did that happen?)
While I am overseeing their work, the middle and high schoolers are in various stages of starting their day. Sipping hot chocolate, showering, reading and getting started on video school. I shared extensively about our love of these video courses a few weeks ago. Just a few subjects and some really great teachers!
This post contains affiliate links to resources we adore, have blessed us and those we hope you will check out! Please see our full disclosure policy and thanks for helping support the work of Hodgepodge.
Because it's fun to have a comfy spot for language arts ❤️ #HodgepodgeHomeschool
Then after lunch I read the Apologia science lesson with the younger two (with older ones listening in. They love it just as much). We've also started back with Harmony Fine Arts. Our studies match up with our Tapestry of Grace ancient studies. And doing Harmony Fine Arts on Wednesdays is like having an old friend back. You know I share often about how art and music bless the whole homeschool day.
To wrap this up, I will share a list and some photo collages of successes from the past couple months.
These homeschool moments brought to you by 2nd and 4th graders, Dover Publications and the – 160 in 1 electric lab. ? #HodgepodgeHomeschool
Free time studies – youngest and his love of electronics!
Explode the Code! Second grader is continuing with his reading light bulb. That think it sparking over his head more and more as he works through the Explode the Code series. He has been the biggest user of this series. I love getting to experience his enthusiasm.
Learn Math Fast – saving upper level math in a single volume! (actually several volumes)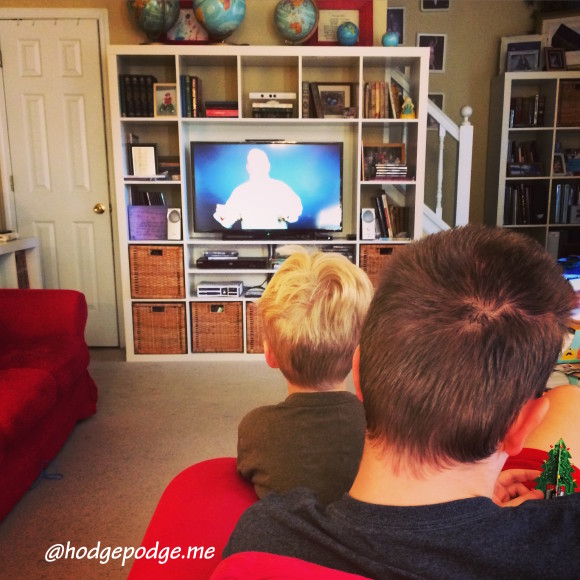 This homeschool moment brought to you by @compassclsrm and how even 2nd grader loves to learn Economics for Everybody ?Love it!
American History – We love Dave Raymond and all we have learned about our American Christian heritage.

Encouragement
I shared a Healthy Mama Journey Update – and there's a giveaway of the new Trim Healthy Mama Cookbook. There have been bumps in the road but I have so much to celebrate.
You ARE an Artist! – I shared an article in Jeannie Fulbright's newsletter, Learn Even More Science with Art. And also, did you know this? Art Makes a Homeschool Day Better – my article at Homeschooling Today.
Homeschool Milestones
Taking both the SAT and the ACT
Applying to colleges and writing entrance essays
Visiting colleges – I hope to share some of our favorite tips after our eldest attends Scholar Weekend at a north Georgia college soon. We've learned several things about the college search and application process.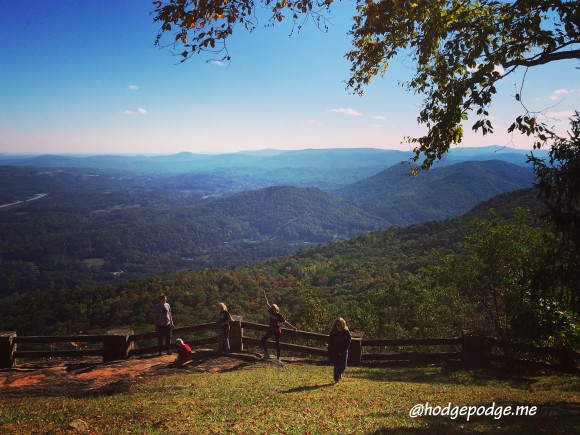 Family Treks/Hikes in North Georgia during the fall. We spent a fall break week traveling around to Georgia State Parks and hiking to waterfalls, in addition to visiting colleges. "The mountains are calling and I must go." John Muir #ColumbusDay #familyhikes #1000gifts #exploregeorgia #gastateparks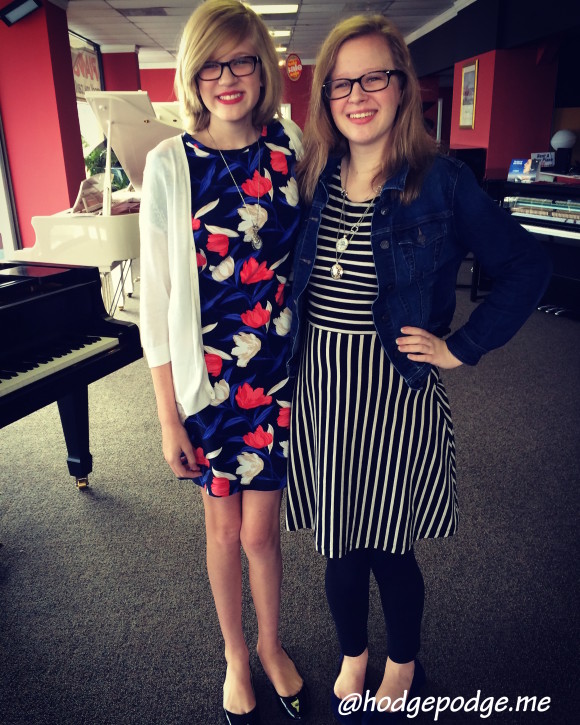 Fall Piano Recital – So proud of my piano girls! They did so well in this morning's recital!❤️??
Becoming a Christian! The most important news of all! Our youngest is born again and we are rejoicing with the angels in heaven. Right here where we do our math and our language arts and we read our devotional. This is where he asked, "how do I get to heaven?" And now he has made the most important decision of his whole life and we look forward to baptism. That's what it's all about, friends.
I have no greater joy than to hear that my children are walking in the truth.
 3 John 1:4
You might also be interested in my round up of What I've Learned Homeschooling High School to College and the Helpful Homeschool Habit: College Visits.
Linking up and sharing in the fun with Mary's Collage Friday and Finishing Strong.
Save