Warning
: Trying to access array offset on value of type null in
/home/n0c986d/public_html/hodgepodge/wp-content/plugins/amazon-associates-link-builder/vendor/mustache/mustache/src/Mustache/Parser.php
on line
278
It has been a long time since I've shared an update on my healthy mama journey. Since January, I see! AND I am coming up on my two year trimaversary. Yes, I started Trim Healthy Mama two years ago the week of Thanksgiving. (Don't miss it! I am giving away two (2) copies of the new Trim Healthy Mama cookbook!)
First, a recap. Well, I am still enjoying…
(The information I share here is by no means medical advice. Just simple, practical encouragement and sharing of how thrilled I am to find what works for me. Some links are affiliate links to products we have grown to love and truly depend on. See our disclosure policy.
Gluten Free Living – since I made these steps, almost the entire family is gluten free. Several started having issues with gluten in just the last year. Here's my Guide to Getting Started Gluten Free. Of course I'm always learning.
Trim Healthy Mama: Hodgepodge Style – down 30 pounds and several clothing sizes. But the best part is feeling better. That. That is the best of all. I hear you big time about ONE MORE THING to add to your life. I ordered the Trim Healthy Mama book and put off reading it when it came in the mail – simply because it was just so big! The book sat beside me on the end table by the couch. But when I did start reading it, I tried to hone in on what would work for me. That is what I am sharing with you. Those simple adjustments that were easy to roll into the Hodgepodge lifestyle.
Good Girl Moonshine – I make sure that at least once a day I have my Good Girl Moonshine from Trim Healthy Mama.
Life Without Coffee (Why I Quit Coffee After All These Years)
Essential Oils – (A Day in the Life and 100+ Uses for Essential Oils) I share with you a day in the life with essential oils. Because I just can't keep quiet any more. Young Living Essential Oils are a tool on this health journey – a tool that has blessed me and my family so much.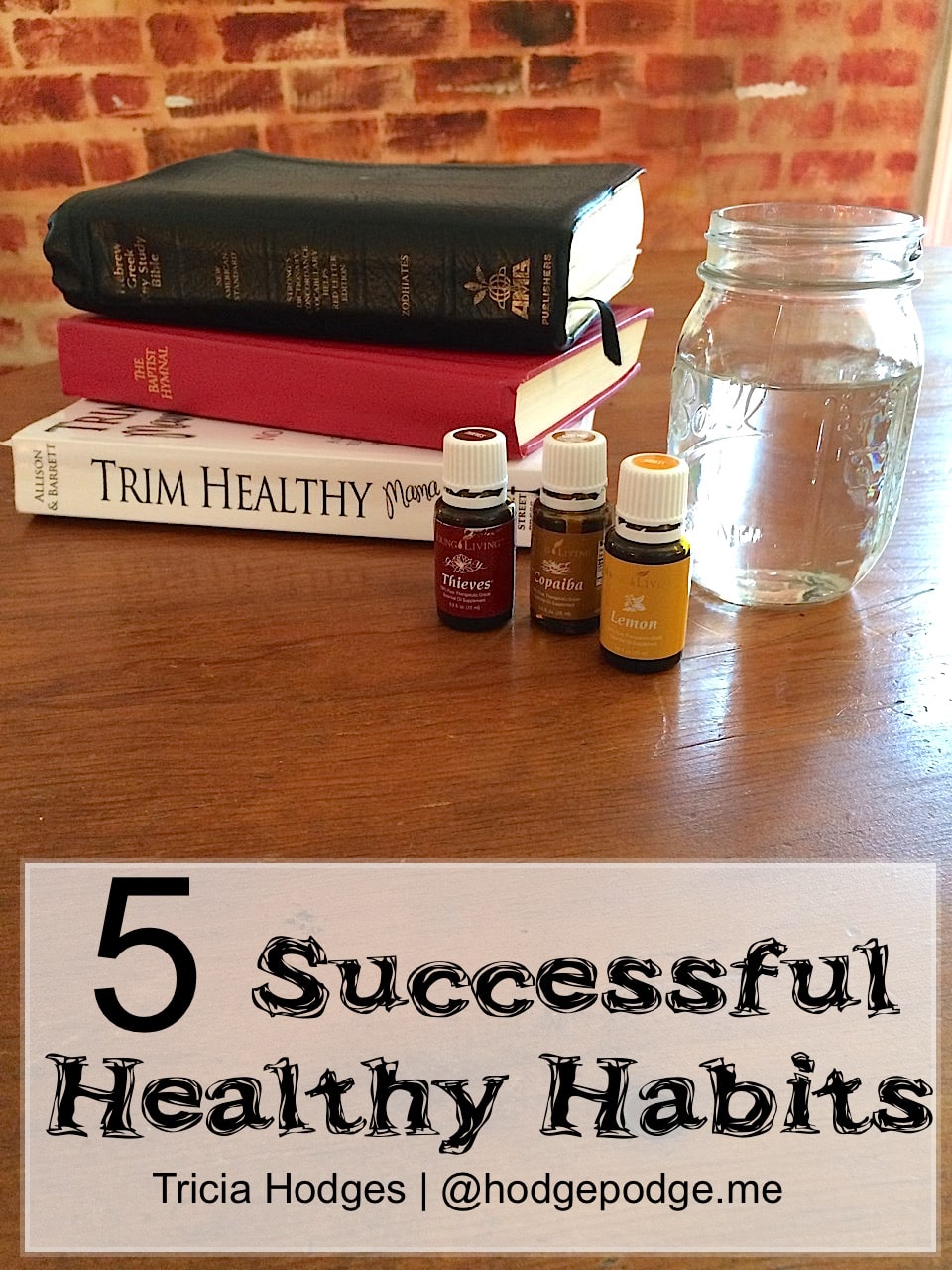 Successful Healthy Habits – I have to keep my priorities in order – placing the Lord first. Hanging tight to that quiet time habit. And the habit of hymns! It would be easy to fall into placing healthy habits and feeling better above other things. So I start my day with the Lord. So, with the proper perspective, I turn to taking care of mama.
Browse all the Healthy Mama posts.

Healthy Mama Update
So what is the update? What is different?
This year with meeting the needs of the age range here, I took a good part of the summer and practiced The Habit of Rest. I have also added in the blessing of regular chiropractic care.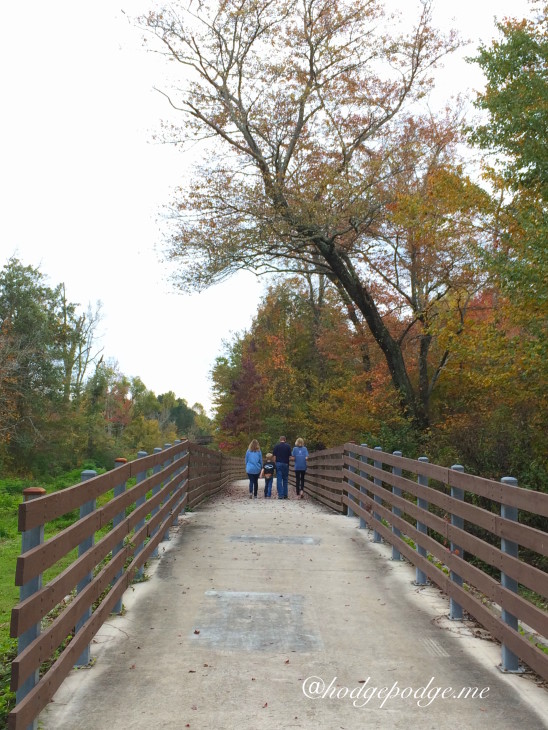 I have been walking more. And more. And more! The family and I have made a point of regularly exploring local trails – to keep things interesting! I remember a time that I could only walk to a certain point on our favorite trail. And I would sit and wait on the rest of the family. Now we can stroll, walk and hike a good distance together.
Non-scale victory! Our recent trip to the north Georgia mountains included several hikes UP mountains. This is huge, y'all!
I also sort of plateaued out on Trim Healthy Mama. Because I was doing a little off plan eating here and there and because I had gotten in a rut! NO more! Because now I have the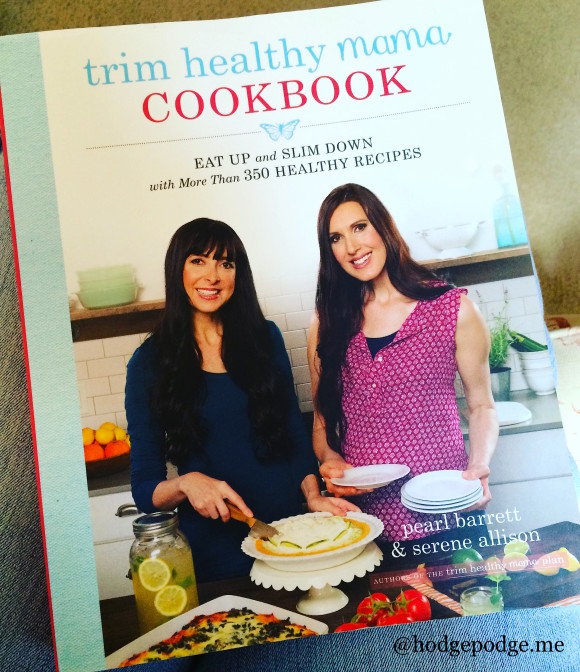 Trim Healthy Mama Cookbook
Eat up and slim down in my mailbox! I ❤️ Trim Healthy Mama and this has come at just a time I need a restart and new recipes. ALL these recipes! 350…which one to make for supper…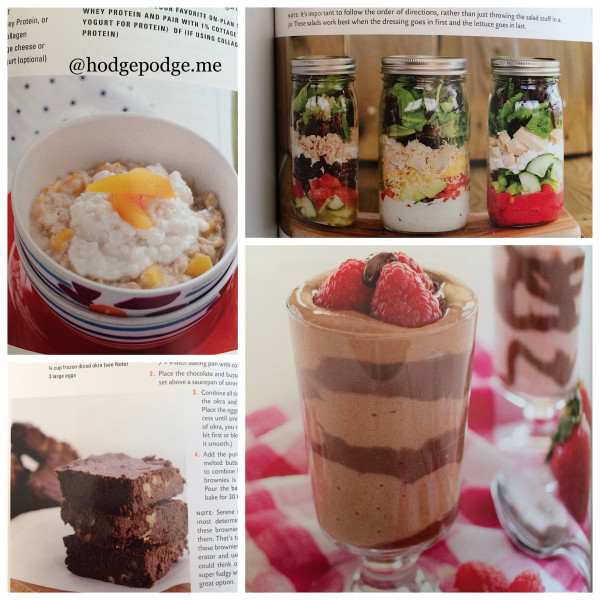 It's fantastic and just the kick start I needed to get back in the groove.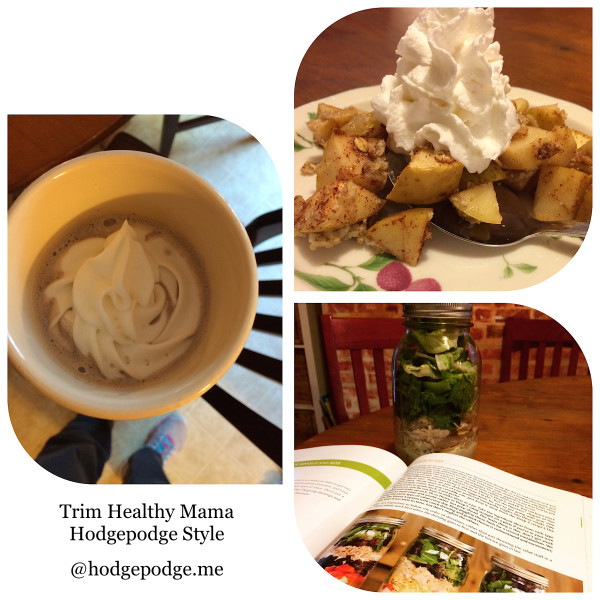 I've been trying out some old favorites and some delicious, new recipes! I think my favorites are the salad in a jar (so handy when lunch time hunger strikes and everyone else is hungry too) and the hot chocolate. Salad and hot chocolate. Go figure! Oh – and that apple crisp for one (a variation of the apple crumble).
Trim Healthy Mama Cookbook Giveaway!
[amazon_image id="1101902663″ link="true" target="_blank" size="medium" ]Trim Healthy Mama Cookbook: Eat Up and Slim Down with More Than 350 Healthy Recipes[/amazon_image]
In honor of my two year 'trimaversary' next month, I am giving away a copy of the Trim Healthy Mama Cookbook to two (2) winners! Each cookbook is a $15.70 value. Simply follow the instructions in the rafflecopter widget below…
a Rafflecopter giveaway
I'm thankful for these tools on my healthy mama journey. Layers and levels and sometimes just baby steps. Sometimes a hike up a mountain. And I'm always learning!