The Summer Games are back! Are you ready? We are! And we are excited. Eight years ago we began our homeschool year with a unit study around the Summer Games. Then we did it again four years later. We learned all about the history of the games, the city the games were held, sports in general, what it takes to become an Olympian and much, much more. And we plan to do it again. Another start to our homeschool year focused around watching the The Games and learning with these favorite summer games resources.
Summer Games by Amanda Bennett
We have been blessed by many of Amanda Bennett's studies. We especially love kicking off or celebrating an end to a homeschool year with these amazing studies. Unit Studies by Amanda Bennett offers such a wonderful variety of learning for your children. There is always a Biblical aspect and we have been able to use them with all of our ages. Our high schoolers, even though they have their own schedule, love to join in on any sort of learning with Amanda Bennett's studies.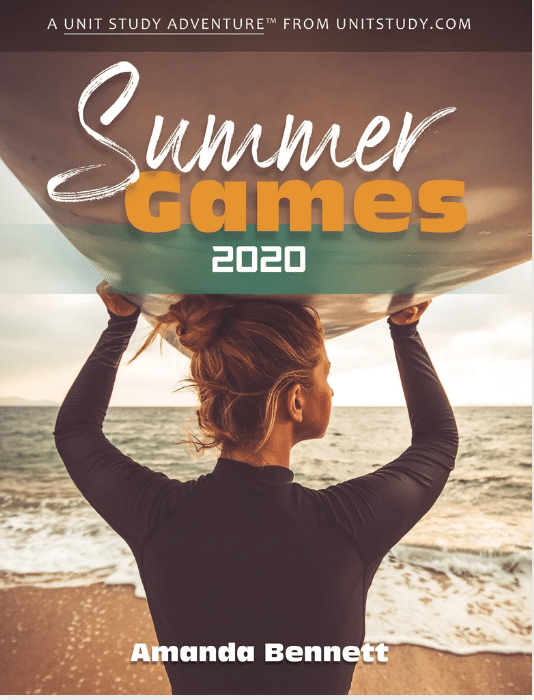 Summer Games by Amanda Bennett
Summer Games offers four full weeks of study – complete with options for lower and upper level learning. The daily learning plan includes:
Today's Passage
Words of Wisdom
People and Places to Know
Read and Discover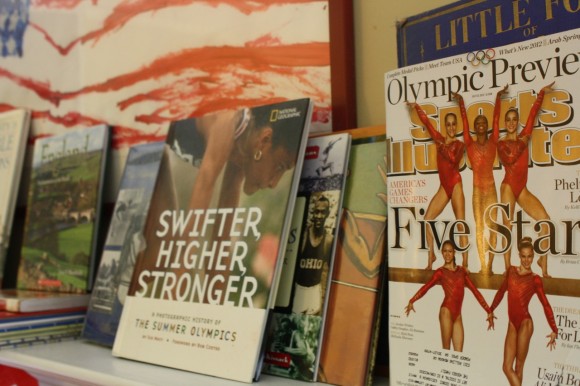 In the past we have kept journals, created family projects and completed lapbooks. Be sure to read more about the fun learning we shared:

Dover Publications Coloring Books
You may remember that I shared a big stack of Summer Games related resources from Dover Publications. Dover offers such quality, frugal options for homeschool. Don't miss these.
Summer Games Art for All Ages
Of course we couldn't let a big event like this pass by without learning through art! Enjoy our Summer Games Art for All Ages. Celebrate and learn with art tutorials for:
NEW! surfing
swimming
diving
Games coliseum
archery
gymnastics
laurel wreath
sailing
The Games – basketball, volleyball, soccer, tennis, golf, hockey
plus a map of Japan
Enjoy some free, step-by-step Games tutorials:
Nana also has a Roman Coliseum lesson – a video sample from her Ancient History set of lessons.
Don't miss her Torch lesson you can enjoy here too!
Let The Games begin!
-originally published July 2016
Save
Save
Save
Save
Save
Save