For the Super Bowl, for football season, for celebrating tossing a ball in the backyard, we bring you… a chalk pastel football lesson!
Colors needed: You will need red-brown, black, orange and bright red, and yellow pastel colors.
Take a small piece of black pastel and draw good-sized curve on your paper. Attach another curve to the bottom of your first one, and there you have a ball!
Next, draw a small band on either end of the ball, then, to show the curves of the ball, draw curving lines across the middle and close to the bottom of the ball. You have to put laces on the ball, that is important, but it is easy. Between the two bands at either end of the ball, draw a "squiggly" worm right in the middle of the main curve. This squiggly turns into the laces of the ball by just attaching the top squiggly to the bottom one!  They stay white.
Now, it is time to color this ball!  Most game balls are red-brown in color. If you want a special ball, you can color it any color that you like, but for this game, it will be red-brown. Carefully use your pastel on the ball, do NOT color any of the bands around the two ends of the ball or the laces.  You can take your finger and smooth the color out for full coverage.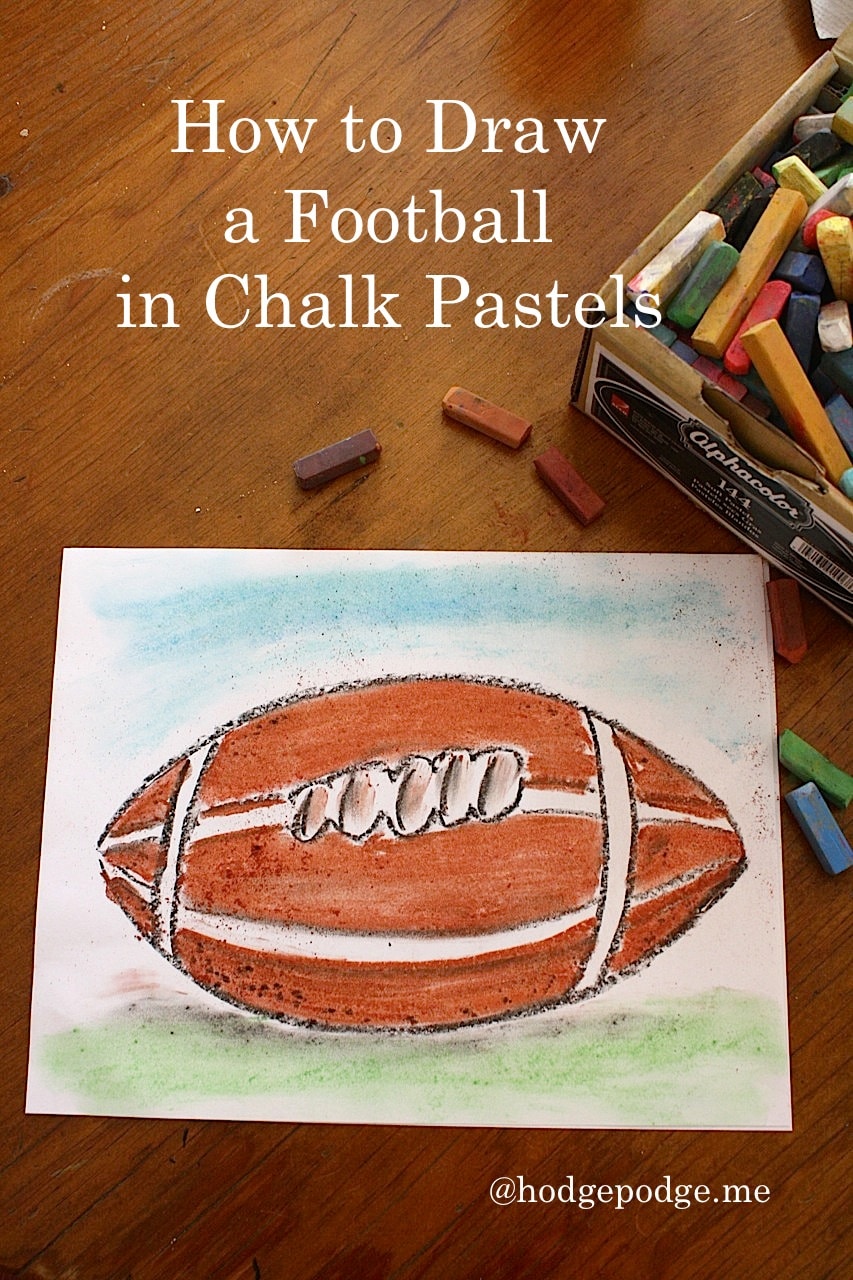 Feel free to add some school colors, initials or even the crowd and goal post in the background. Of course your ball needs some turf in green. A touch of a shadow – just blend a little bit of black underneath the ball. You might add touches of black for those details on the ball. A brilliant October blue sky for game day? Hooray! It is time for a touchdown ball…look, it is leaving the quarterback's hands and it is going so fast…Wow!  I think you have a touchdown!  Good job!
Remember, YOU are an ARTIST!!
A FREE ebook! Getting Started in Chalk Pastel Art.
You Are An Artist!
Go team!!