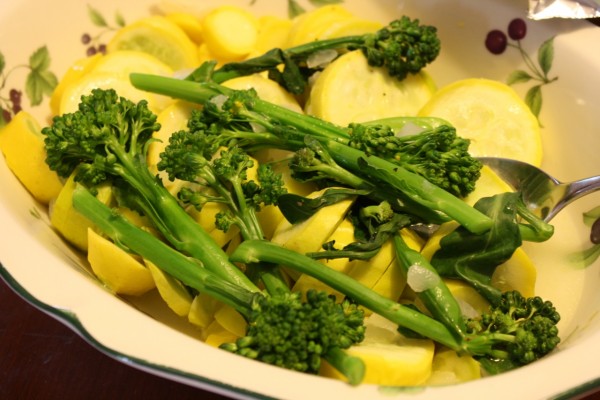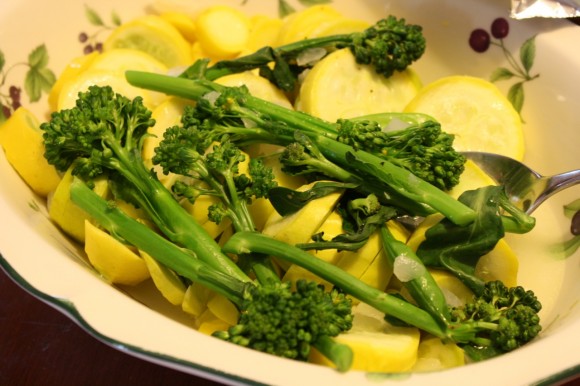 Just steam them in the microwave with a little bit of water and a little bit of onion. Or all by themselves.
Enjoy your garden bounty or some treasures from the farmer's market.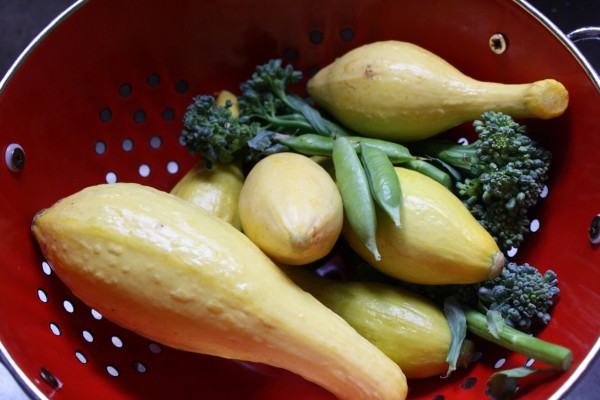 Eat lots this summer! (photos of veggies from my Daddy's garden). Vegetables are beautiful, aren't they?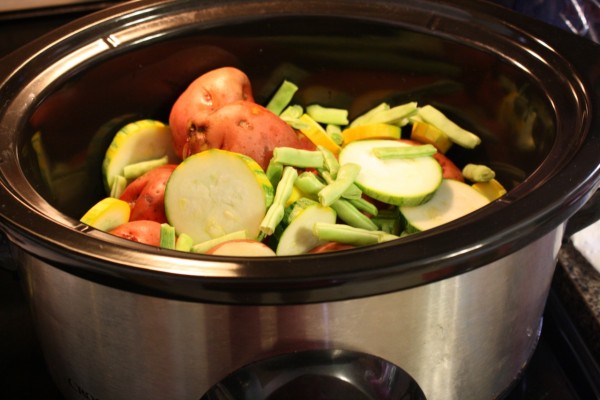 Tonight we tried a new slow cooker veggie recipe. I had quite a bit of vegetables from our garden and the roadside stand. While I was visiting A Year of Slow Cooking yesterday, I found this recipe for Crockpot Ranch Vegetables. Very simple!
And delicious for our weekly veggie plate. (Brittney's Biscuits always compliment a veggie plate). Vegetables the easy way – in the microwave or slow cooker.
What's growing in your garden?