SunButter®, whipped cream, jelly, milk, a box of instant vanilla pudding and graham cracker pie crust.
Let the frozen whipped cream thaw well enough to spread a cup full in the bottom of a graham cracker pie crust. Put that in the freezer for about 10 minutes.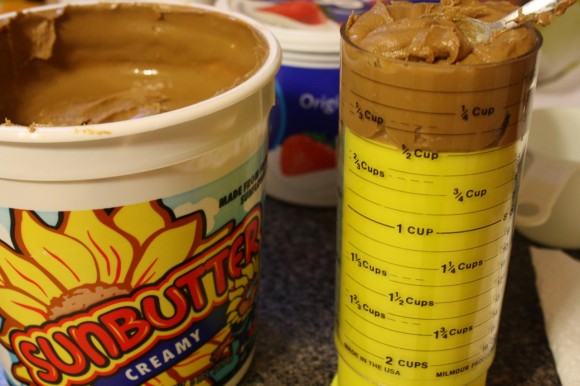 Meanwhile you can mix up your 1/2 cup of SunButter…
…with your milk, the small box of vanilla pudding then the other half of your whipped cream (this calls for 8 oz total whipped cream so I did not use all of the container pictured).
Get your pie crust out and spread 1/3 cup of strawberry jam over the whipped cream.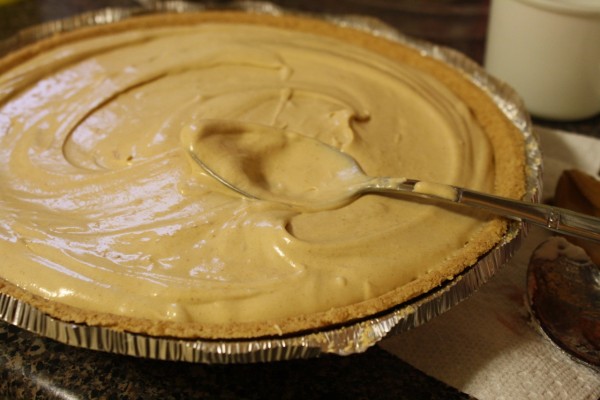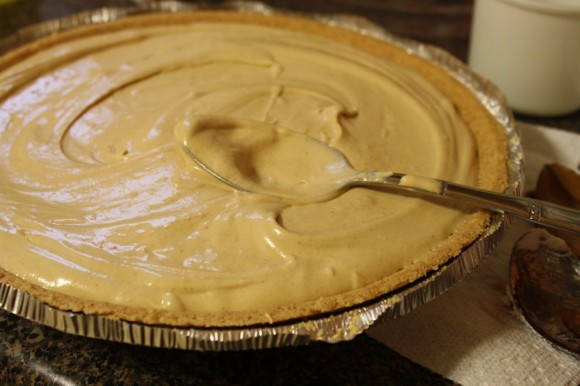 Pour your SunButter mixture over the top of this. Easy, quick and delicious! Next comes the hard part. Put it in the freezer for 4 hours. That's a mighty long time to wait for this…
But it's worth it! That SunButtery taste with strawberry in the middle. Nice and cool. For the full recipe, click over to the SunButter site: Frozen SunButter Pie
Safe for our crew and delicious too. Oh MY! SunButter Pie!