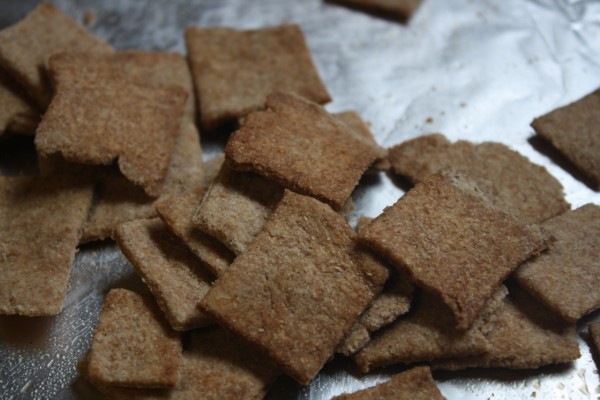 Yep! Can you believe it? I made homemade wheat thins.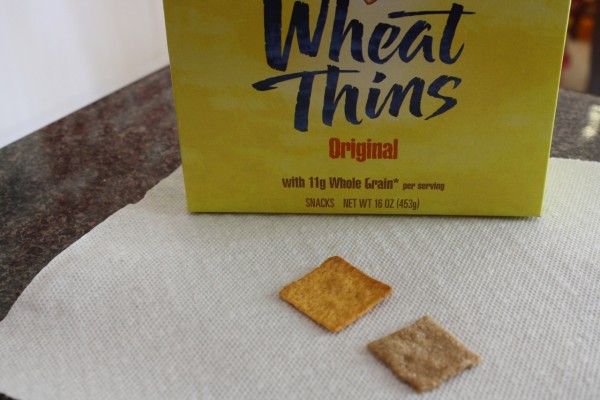 What prompted me was not only my addiction to these crispy delicious snack crackers but the $3.50 for a family-sized box. The box that lasts less than a week around here.
Now, the recipe is fairly simple. And all together it didn't take too much time. It's just that next time I will use a rolling pin – rather than just my hands – to make the thins a little thinner. They turned out more like wheat thicks – as my friend Melanie suggested they be named.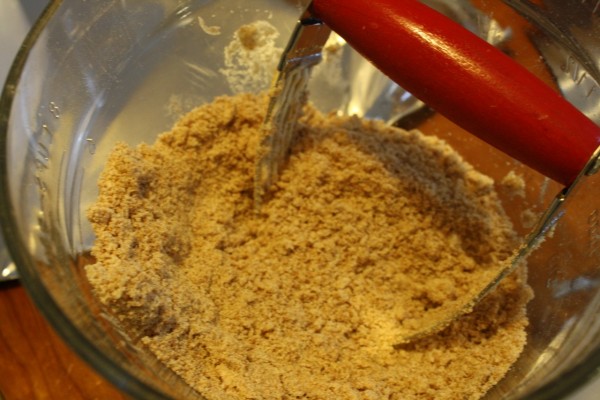 (See, there is a spot of playdough on my rolling pin that seems to be quite permanent. And I didn't want to have blue playdough in my wheat thins.)
So I rolled them out flat by hand. (That's all the dough it makes. Doesn't look like much next to my 1 cup measuring cup).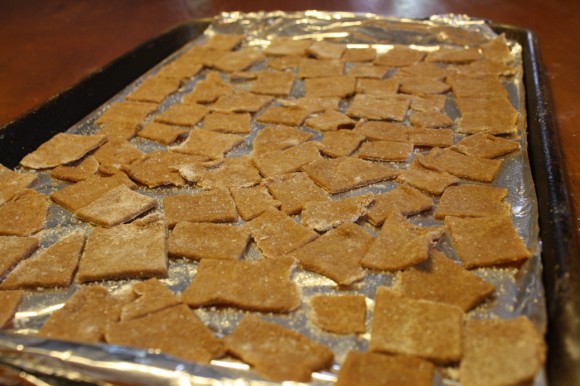 The result, after following the recipe and cooking time, was a soft cracker. Very tasty with freshly ground wheat.
But, I popped those wheat thicks in the oven for another 5 minutes and they turned out beautifully! As addictive, I'd say, as the store bought version. And better for you.
These were made with freshly ground red wheat. Maybe next time I'll try soft white.
Cost? Hmmm. Freshly ground wheat, butter, paprika… Pennies for a cookie sheet full. Here is the recipe I used, thanks to Emily Malloy's Cleanliness is Next to Godliness. I'll be making these again! Homemade wheat thins – you tasty money saver, you!
Savings. Let's just round the numbers and say that homemade wheat thins cost 50 cents to make. Though I don't think they cost even that much. If we go through a box a week of $3.50 wheat thins, then that means we'd save roughly $12 a month. A savings of $144 in a year!!!
A nice frugal experiment we'll roll into the Hodgepodge mix. How about you?