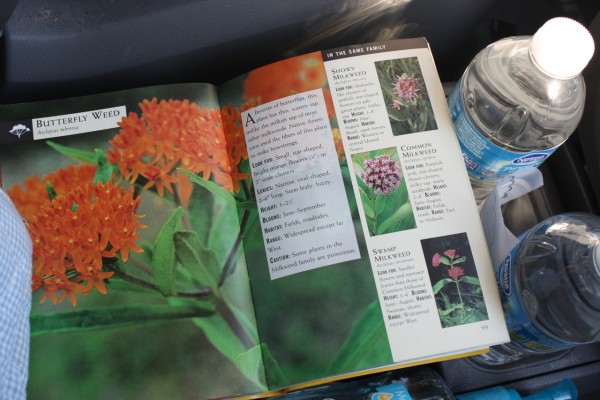 "It's right up here. The field guide. Let's watch to see if we see any milkweed." My instructions to the children as we pulled out of the driveway. Milkweed is supposed to be a roadside variety. (I learned this from the pages and pages in a download of the Georgia varieties I found in a Google search). But we didn't see any. So we wondered if maybe it was past bloom and we just didn't recognize it.
Then we spotted what appeared to be milkweed at Nana's. We looked at it up close.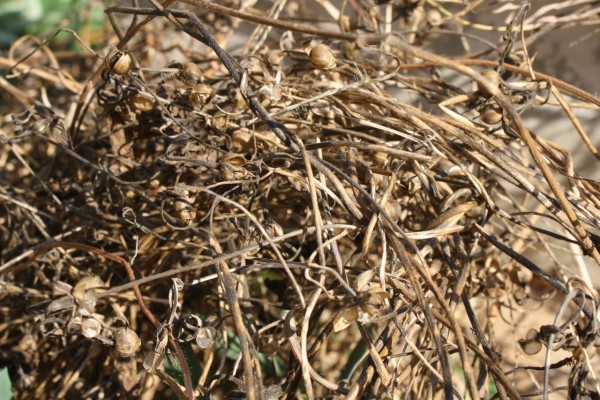 Back home, we were pulling the morning glory vine, sprucing up, sweeping around the back patio. We noticed the dried, little bulbs full of seeds. Weeds and seeds. That was last week.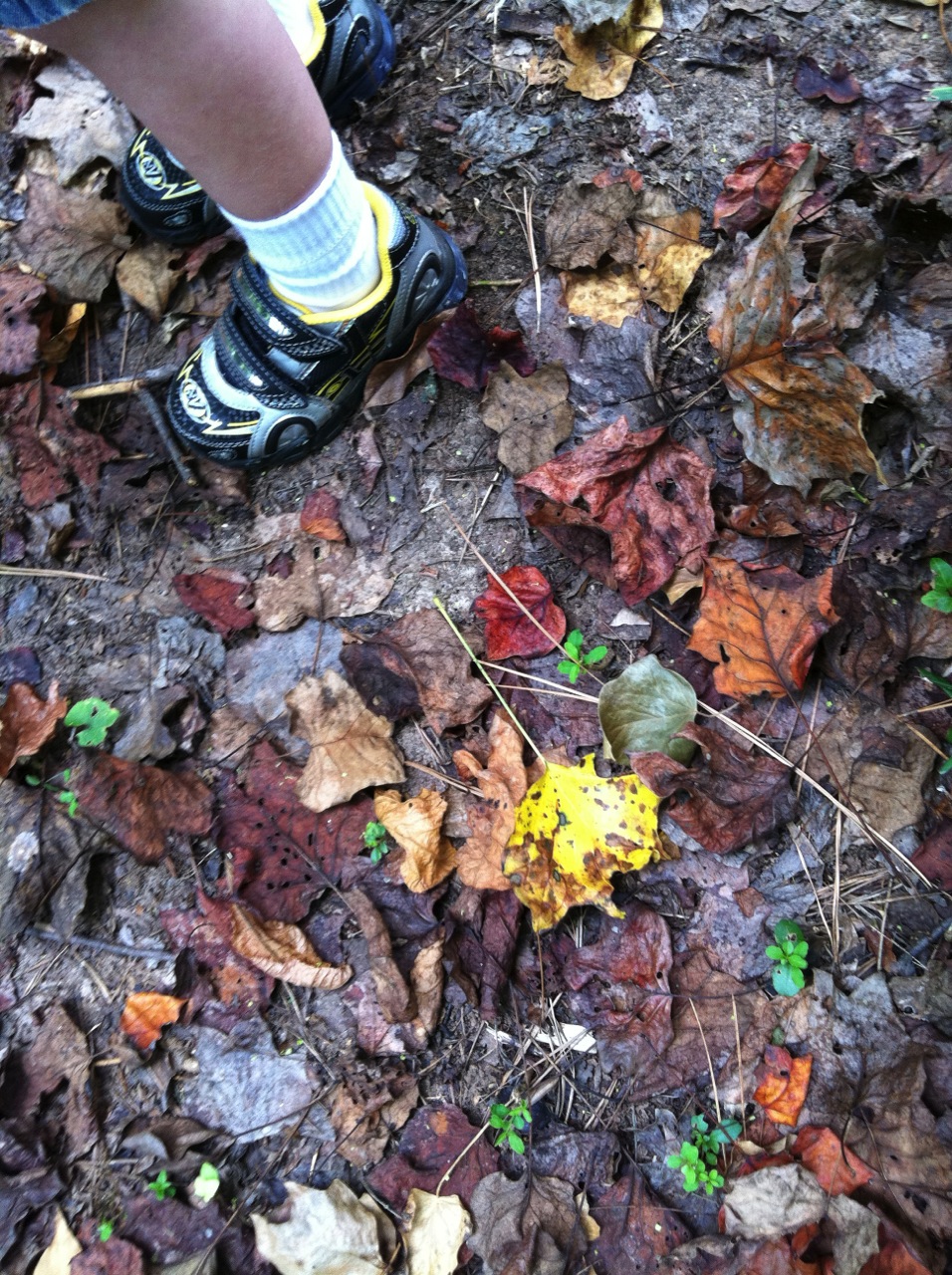 This week we headed to Mama Ann's. Before hand we'd talked about leaf miners and leaf rollers. But we thought we'd just stroll and see what we could see.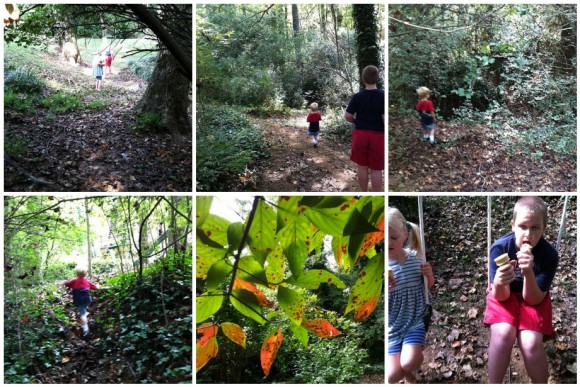 Which were many signs of fall. Plus the bonus of ice cream cones on the swing set    🙂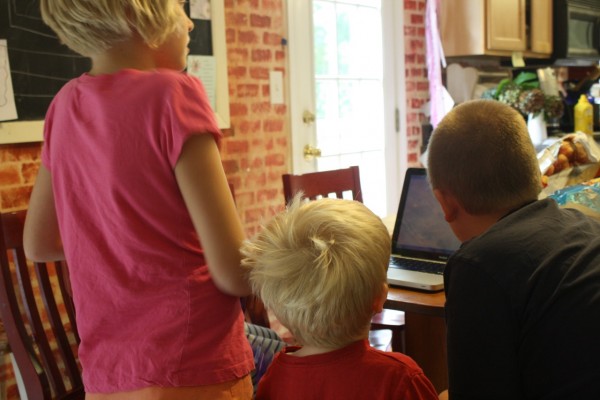 Back home, we watched the really cool videos from the links in the More Nature Study with Outdoor Hour ebook and the Outdoor Hour Challenge posted at Handbook of Nature Study. Wow!
We'd never seen anything like it. What industrious insects.
We left our printed notebook pages in the middle of the kitchen table and spilled out into the backyard.
We spied one dandelion. A lone zinnia. But the insects were a plenty.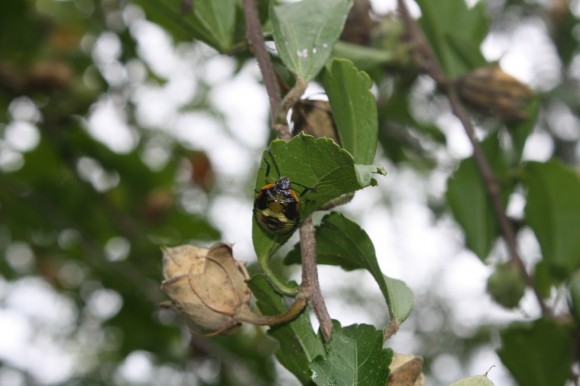 Namely this beetle guy. He was the only one of his kind we saw. We were quite impressed by his shiny green coloring (which doesn't show very well in this photo).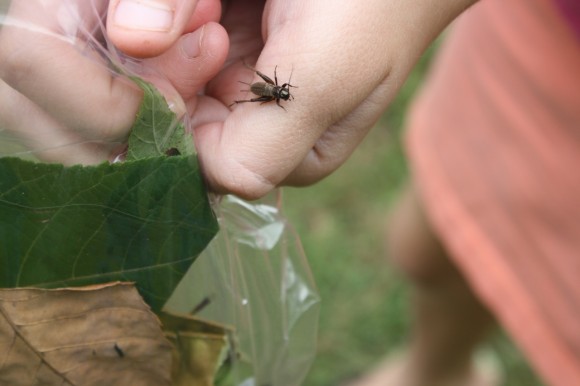 Middle Girl found a baby cricket. She heard him first!
Lil' Buddy was very proud of his feather. (Instagram photo)
Middle Girl also dug up some type of grub, which Eldest Boy inspected more closely. Do you see his chompers?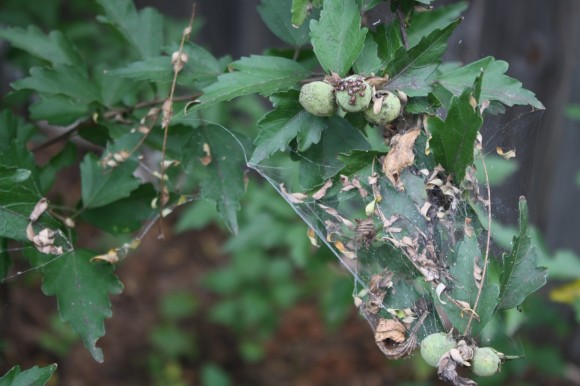 Eldest Girl and I noticed a spider web on the end of an althea branch. Upon closer inspection, we found teeny, tiny baby spiders all gathered on the one althea seed pod.
Reminded us of Horton Hears a Who. Hello down there…Yop! Don't they look like they are holding a meeting? But we were pleased to have found an insect using the leaves and pods. The althea bush provided more nature study.
We spotted some insect eggs on the underside of a leaf. Caterpillar maybe?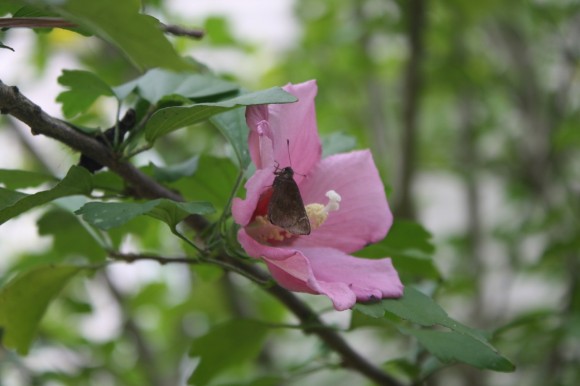 And a shy little moth checking out a blossom.
Back inside I offered up all the variety of notebook pages from the wonderful links provided via Handbook of Nature Study. Two girls darted back out on a Signs of Autumn Nature Hunt.
Signs of Autumn by Eldest Boy
Signs of Autumn by Middle Girl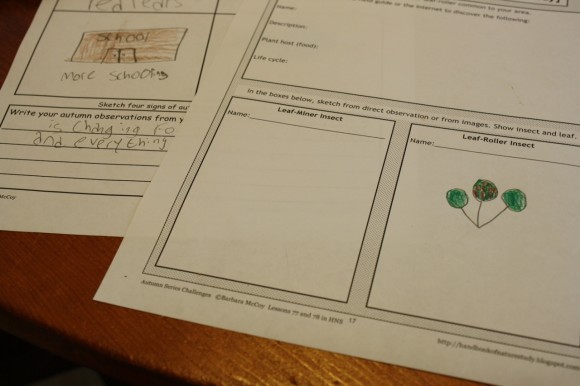 Signs of Autumn and Tiny spiders by Eldest Girl
Even if we didn't actually see milkweed, leaf miners or leaf rollers, we still learned a great deal from the Handbook of Nature Study as well as the suggested videos. We also enjoyed three walks and nature studies in our search. Plus a visit to Nana's house and to see Mama Ann!