For this last week of August, we will be sharing some of our favorite recipes and Pinterest finds. This morning I'm sharing both… recipes I found on Pinterest!
Apparently I am a visual person, especially when it comes to food. I can browse through a cookbook and read recipes all day, but if there isn't an appetite-inspiring photo attached, I'm probably never going to make any of them. I love, LOVE, browsing through yummy stuff on Pinterest. In the weeks since my good friend and fellow Habits writer, Kerri, introduced me to the addiction that is the P word, I've attempted several new recipes each week and added many of them to our regular rotation.
Last night we tried two Pinterest finds. Jalapeno Popper Grilled Cheese and Baked Zucchini Sticks.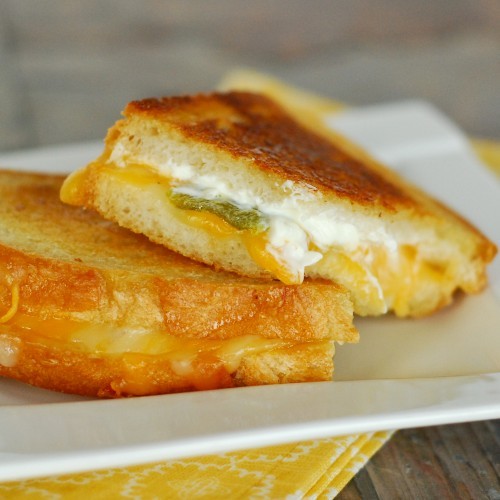 Don't those look yummy? Our kids had regular grilled cheese without the jalapenos, but my oldest was brave enough to try some cream cheese on his. And the zucchini sticks recipe is supposed to be paired with an onion dip, but to save time and make them more kid-friendly, I just served them with marinara sauce. When my husband saw me slicing up those zucchini, he said, "the kids are never going to eat that." But they did! Even my picky 4 year old liked them, and the older boys went back for seconds! They are a bit time consuming, so I would definitely pair them with something easy. Like grilled cheese.