Ah, fall! Time for falling leaves, cooler temperatures, and FOOTBALL! Whatever your favorite team, there's one thing we can all agree on…watching football on TV is made all the better when accompanied by a delicious snack. Below I've included two of my favorites. Two recipes for fun food for football watching. One for the men, and one for ladies. (Although I enjoy both of these!)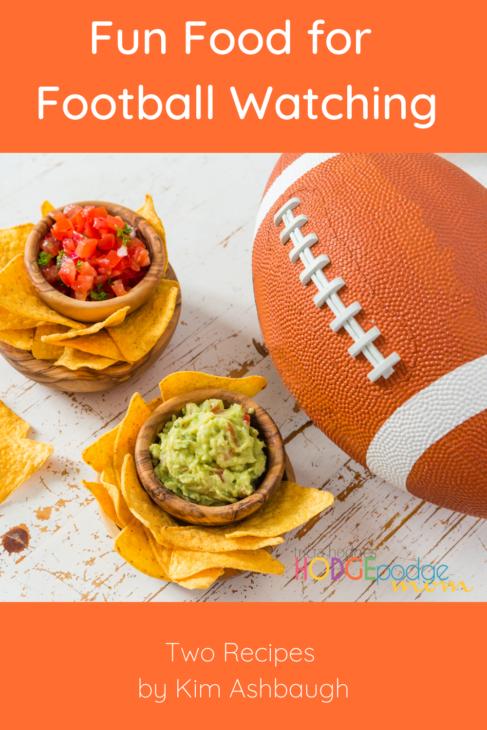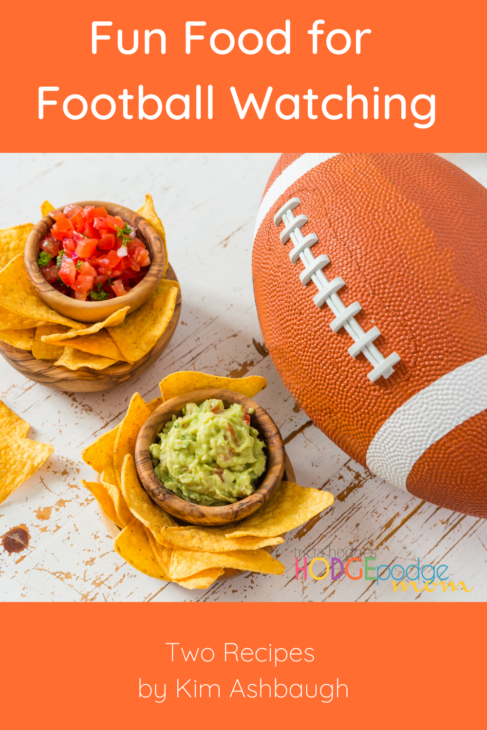 Recipes: Fun Food for Football Watching
Hearty Red Chili Recipe
For the men… Shh! This delicious dish tastes like it cooked all day, but it really only takes about 30 minutes!
In large saucepan cook:
¾ lb. ground beef
1 cup chopped onion
½ cup chopped green pepper
2 cloves garlic
Cook until meat is brown. Drain fat.
Stir in:
one 16 oz. can diced tomatoes (do not drain)
one 16 oz. can dark red kidney beans, drained
one 8 oz. can tomato sauce
2 to 3 teasp. chili powder
½ teasp. dried basil
¼ teasp. salt
¼ teasp. ground red pepper
Cover; simmer 20 min.
Serve with shredded cheese and sour cream; tortilla chips optional.
Makes 4 servings. (I always double it, as it's even better the next day!)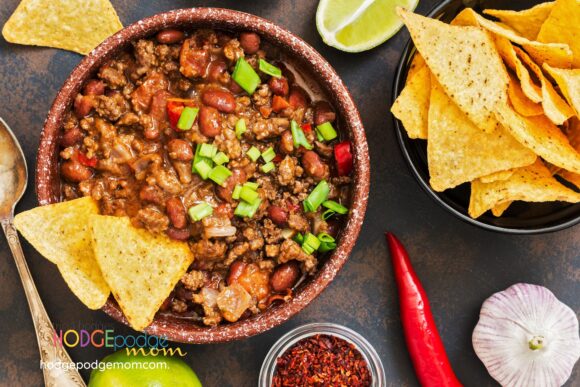 Greek Spinach Melts Recipe
For the ladies… (adapted from Pampered Chef "Seasons Best" cookbook, Fall/Winter 1996).
Begin with a loaf of delicious San Francisco sourdough bread. Ahh, really we could stop right there (after a little butter is added). But we'll keep going…if you do not, as I no longer do, live within 60 miles of San Francisco, take heart…there are places you can buy sourdough bread almost as good as that sold in the City by the Bay. My favorite local sourdough bread is found, believe it or not, at Walmart. It's a 24 oz. square loaf called California Sourdough, and it's often on the day old bread rack.

2. Slice half of that loaf (if it comes already sliced, all the better) and spread the slices out on a baking sheet.
3. Put them into the oven at 350 just long enough to crisp them up a little…do not let them turn brown. Now take the baking sheet out of the oven and set it aside.
4. Defrost one box of frozen, chopped spinach.
5. Now take the spinach out of the box and squeeze it vigorously in a clean kitchen towel.
6. Place it in a bowl.
7. Add:
one chopped plum tomato
¼ cup chopped red onion
2 garlic cloves (pressed)
½ cup crumbled feta cheese
¼ cup each mayonnaise and sour cream
½ teasp. dried dill weed
¼ teasp. salt
8. Mix together and spread onto pre-toasted bread slices.
9. Bake 10 min. at 350, or until heated through.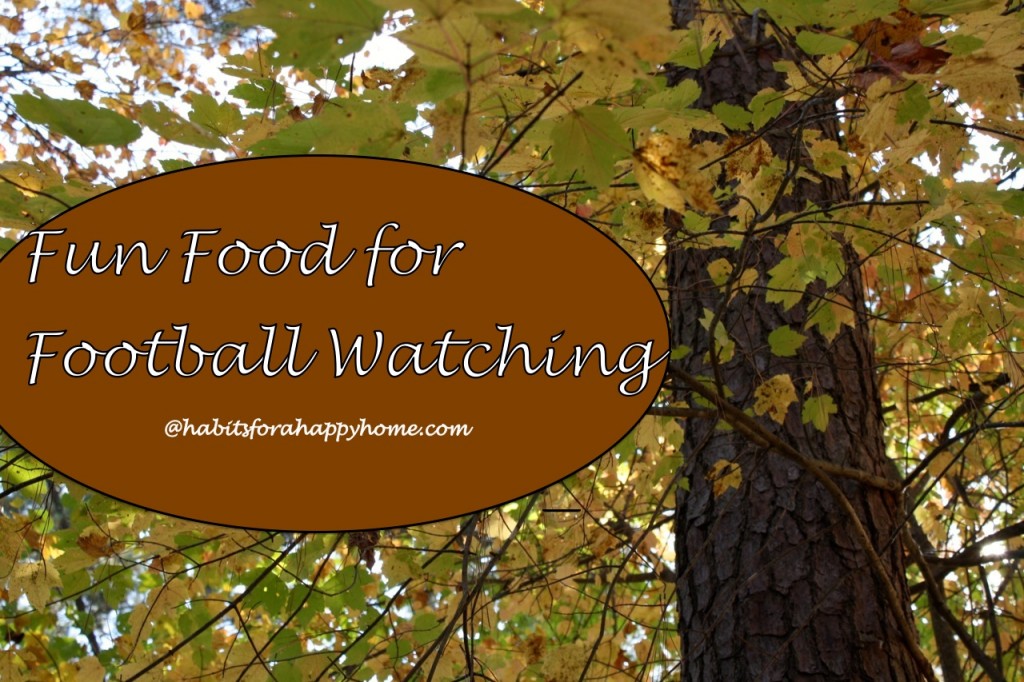 What favorite recipes do you have for fun food for football watching?
~ by Kim, The Daisy Muse and first published October 2011
Kim (aka Daisy Muse) is a former elementary school teacher, textbook author and editor,  and seventeen-year homeschool veteran.  She currently tutors and teaches middle and high school students at a homeschool academic center. You can find more of her musings at thedaisymuse.com.