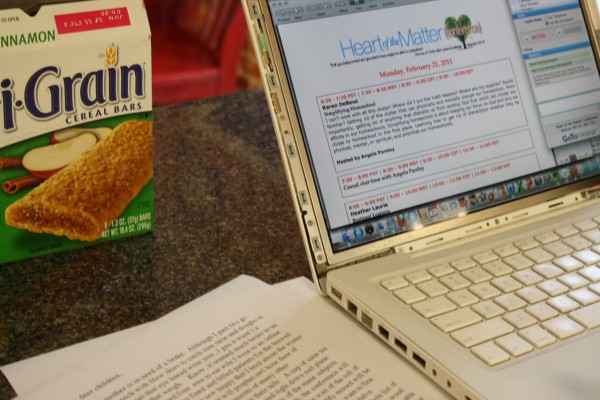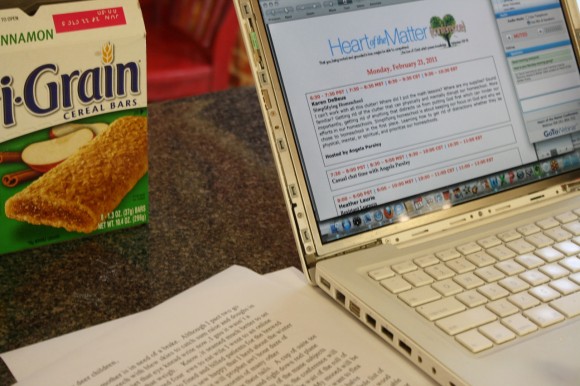 This Monday through Wednesday, the Heart of the Matter is hosting an online conference. I listened in yesterday to Karen DeBeus on Simplifying Homeschool, Heather Laurie on Resistant Learners and Amanda Bennett (of Unit Studies) on Top Ten Tips for Successful Homeschooling. I've caught most of the sessions this morning too. What a boost to hear these seasoned homeschool mothers. What I've learned! Continuing ed for mom!
There's still time to join in. Click over for the full schedule. Guess what I'm most excited about?
On Wednesday I have the privilege of hostessing Cindy's West's Living Math session. I told Cindy that her Loving Living Math ebook brought a spark back to our homeschool! I can't wait to learn more! Cindy shared the conference details over on her site, Our Journey Westward, including information on door prizes and coupons.
Before Cindy's session starts at 12:30 EST, I will be at the microphone hosting a fun chat time. What a privilege to introduce my friend from The Curriculum Choice and Heart of the Matter.
I hope you'll join us at the Heart of the Matter Conference! (And say a little prayer for this knock-kneed gal who is used to being more of a behind the scenes type?).