Once again we are having a slow and steady start to homeschool. We are still hanging on to summer and dipping in the pool while getting our feet wet in homeschool. Last week we started with just math. Plus we started back to piano lessons. This week we have added another subject (of each child's choice) and are getting back to using our student planners. I must confess that this year I have just needed the extra summer time.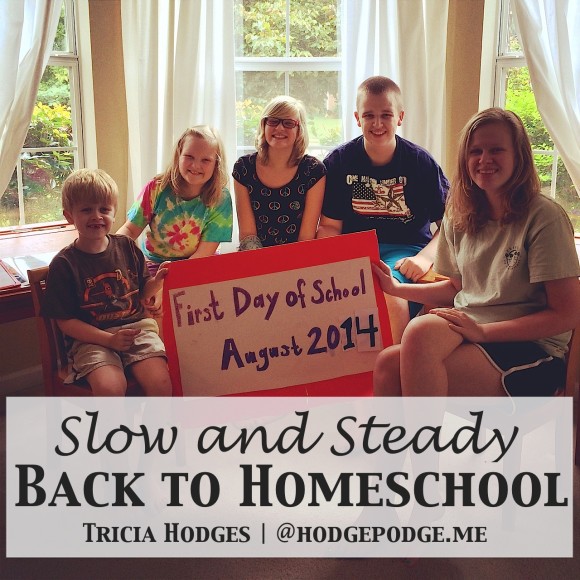 We won't officially be full time back to school until after Labor Day but we had to take our annual back to homeschool photo! And there is plenty to do and many learning opportunities! Many of the regular extracurricular activities have started back: piano, drama troupe, choir, youth group, praise band practice, park days with our homeschool group … and, what am I forgetting? Here's a few snapshots of our week…
1. Love it! Caught giggling over the Audubon First Field Guide: Insects book. Reading aloud and the name and characteristics. | 2. Oh she is loving being like the big kids and doing third grade Teaching Textbooks on the computer. | 3. Having fun with Unit Studies Sensational Sharks! Watching videos of bull and tiger sharks plus exploring a cool interactive shark anatomy. Have you journeyed to the springs of the sea or walked in the recesses of the deep? Job 38:16 | 4. Celebrating a birthday and enjoying summer at the pool!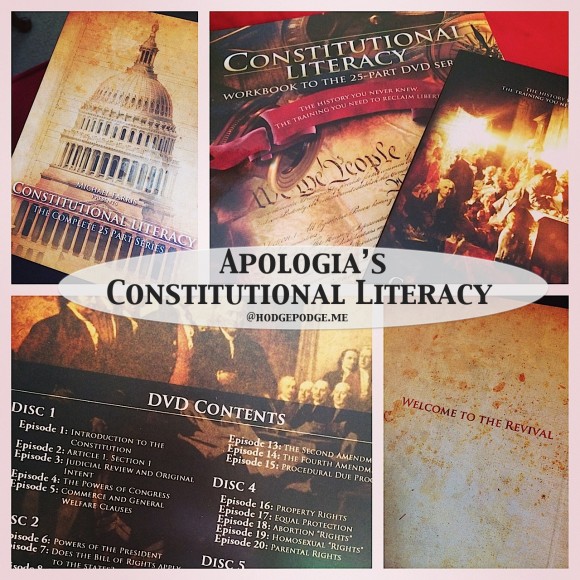 This is so exciting! Apologia's Constitutional Literacy course by Michael Farris. A fantastic follow up to the civics and government course and trip to Washington, D.C. last year. And, we were so excited to get started with Constitutional Literacy, we went ahead and read the first chapter and watched the first session.
We had a great Shark Week! Not only did we enjoy Sensational Sharks but everybody picked a couple of tutorials from our Sharks: Chalk Art for All Ages and painted.

More Back to Homeschool Helps for You
And remember my favorite quote: You can't change what you have or haven't done over the past year. Just start where you are, ask the Lord to make you a "joyful mother of children," pray for grace and wisdom (and strength and patience), and move forward. ~ Vicki Bentley, HSLDA and Everyday Homemaking
Baby toes on my now high schoolers!
Many thanks to these kind hostesses:
Those are just a few little tips that helped us (me!) so much. Since 2001!