It wasn't that long ago we were marveling at the fact that we had a high schooler. (Just three years!) Now we are making college visits. And folks, it is every bit a continuing adventure. What a blessing, joy and honor of a time it is to be with my high schoolers.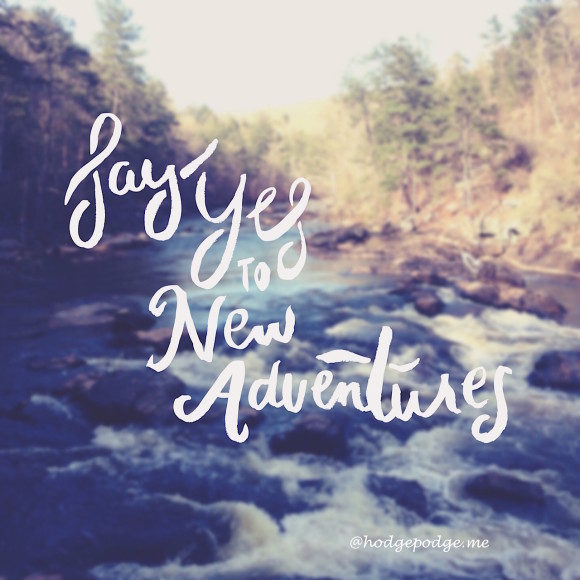 Say yes to new adventures! (Just like the photo my rising senior made, above.) We plan to visit several more colleges but this one had a Rising Seniors Day last week. Hodgepodgedad and I took our rising senior and our rising junior. It was the four of us. And not only did we visit the college, learn about financial aid and see a waterfall, we made memories. And we had a great time!
We have always followed a college preparatory course of study in our homeschool. Because we want our children to have wide open options for the next steps after homeschooling. We want for each of our children to follow the path the Lord has for them. That path could be college, it could be a local trade school, taking a gap year, gaining work experience. We do know that our eldest is very much interested in private Christian colleges with a worship arts focus. So those are the ones we are visiting.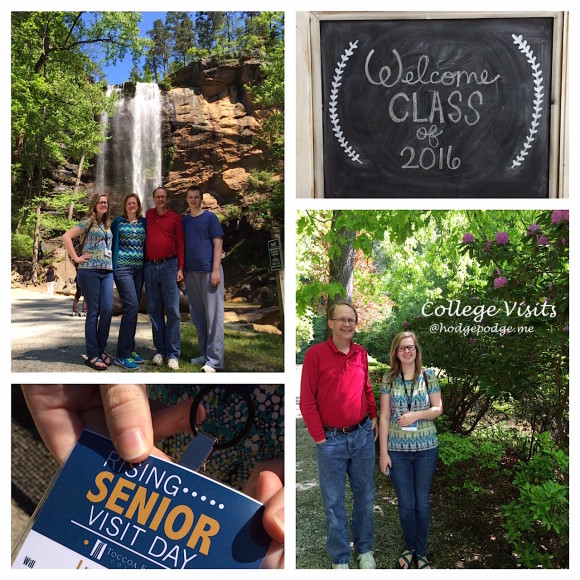 So early last Friday we drove to north Georgia for this rising senior day and had an adventure.
Meanwhile, back at home, Nana was taking the younger three of the Hodgepodge on their own adventure. They went to local Kennesaw Mountain and made these wonderful mini gardens…
What a fun project full of imagination! Littlest Girl even made hers in the theme of one of her favorite books, Charlotte's Web – complete with Fern and Wilbur!
After a full week of testing and celebrations last week, this past weekend we not only enjoyed the college visit, we also had a family reunion and got to visit with far-flung family in town.
Two of our girls have been in daily practice for their drama troupe's production of Aladdin, Jr. this weekend.
1. I think pancakes are exciting too! #glutenfree #eggfree | 2. Selfies on the way to drama troupe practice. | 3. What do you do on a sunny, spring day? Solar powered snap circuits, of course! | 4. Backyard wildflower walk.
So, we have been going at an easier pace this week. Starting later to allow those with late practices to sleep in. A few of the children have finished subjects, so some are simply doing math and I am reading aloud our Land Animals lesson. Things are winding down.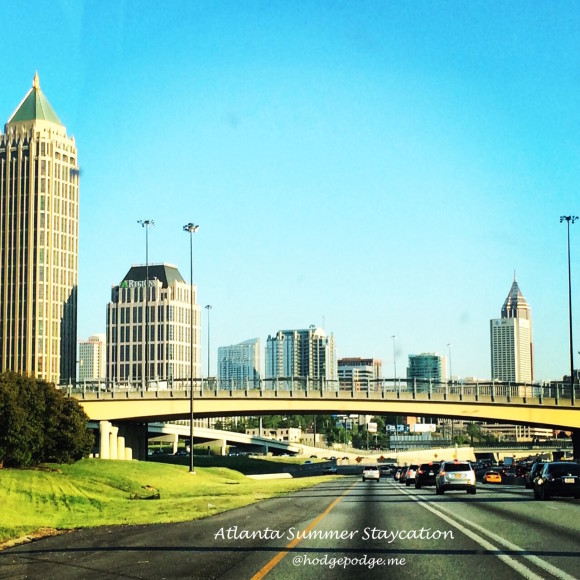 In summary, we are looking forward to more adventures as the summer time starts. Some local day trips like we did when we went to see Waterfalls to Visit in Georgia. There is so much to explore right close to home! I'll be sharing more about our staycation time in the weeks to come. But it will be similar to our Free and Frugal Atlanta Summer Staycation.
We will be doing this soon! Just like last year's Helpful Homeschool Habit: Celebrate a Good End (love those Last Day printables!)

More Hodgepodge
How We Teach…Homeschool with Multiple Ages and for multiple subjects (just about everything I've written on each subject in one spot – fine arts, math, history, language arts, science and more!)
How to Start Homeschooling – by The Curriculum Choice Authors (fantastic resource!)
Many thanks to these kind hostesses (I'm linking up!):
Any college visits in your near future? Considering homeschooling? Or have you made a mini garden?