Today I share with you how we teach homeschool. How do you teach language arts? Tapestry of Grace? These are questions I get especially at this time of year. I have answered these questions before here at Hodgepodge.
Also, our friends at iHomeschool Network (ihsnet) have a wonderful resource, How We Teach, available for homeschoolers. And, this week, ihsnet is hosting a fun Instagram challenge by the same name. Each day features a different topic – from language arts to history to math and more.
I have been joining in this how we teach challenge and it has prompted me to put all our Hodgepodge Homeschool resources here in one spot, below. Plus I also share bonus resources from the authors at The Curriculum Choice. There is SO much here to browse!

How We Teach Fine Arts
I have quite a bit to share on this subject! It's what Nana reminds us of often: You ARE an Artist! She says, "All of us are born with talent…an inbred wiring to create.  As parents, grandparents and teachers, tapping this talent and helping students reach a rich satisfaction with creation of art is our goal!  If you pick up a brush, pen, pastel chalk…or use your finger for glorious finger painting (which is a child's most favorite way to paint) you become an artist."

How We Teach Language Arts
Writing Aids from Tapestry of Grace, Spelling Workout, A Reason for Handwriting and Rod and Staff English. All of these we have used for all of our children for all of our years of homeschooling. Tried and true!

How We Teach History

How We Teach Science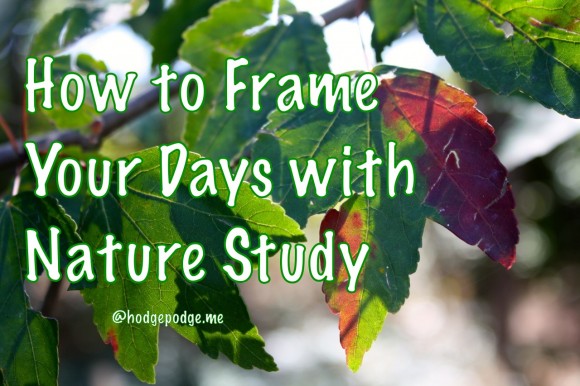 How We Teach Math

How We Teach Life Skills
We are pursuing an education, learning life skills and developing character (oh that one is kinda tough) – daily! (and Mama is too!)

How We Teach Geography
Have you subscribed to Hodgepodge?