Here at Hodgepodge, we are well, a hodgepodge. Some homemaking one day, a good dose of homeschooling, a slow cooker full of recipes, and plenty of art for all ages. So, it seemed fitting when putting together a basket for YOU, dear reader, to gather a hodgepodge of items.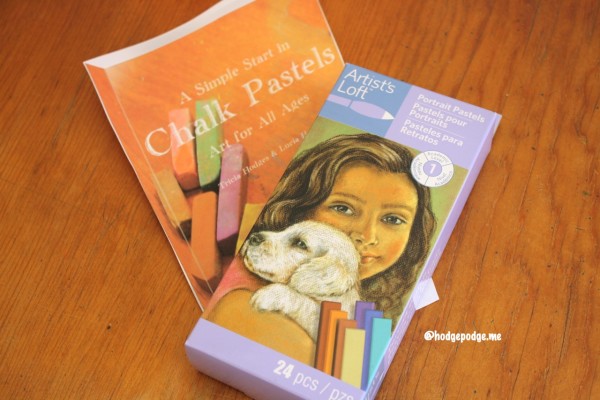 A Simple Start in Chalk Pastels ebook – Looking for an Easy Way to Add Art to Your Days? With A Simple Start in Chalk Pastels eBook – just add chalk pastels and paper!
A box of 24 chalk pastels – Artist's Loft brand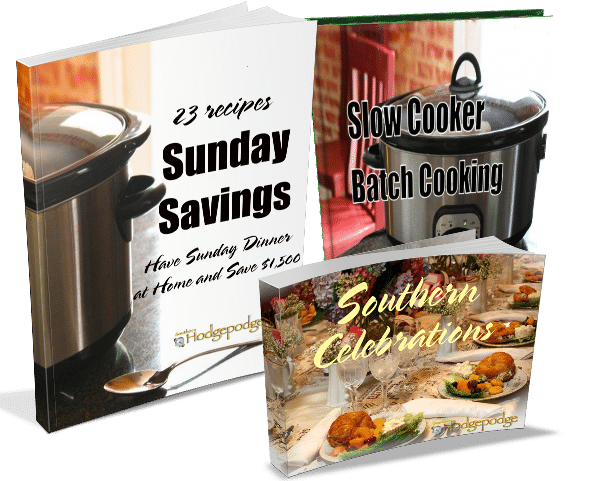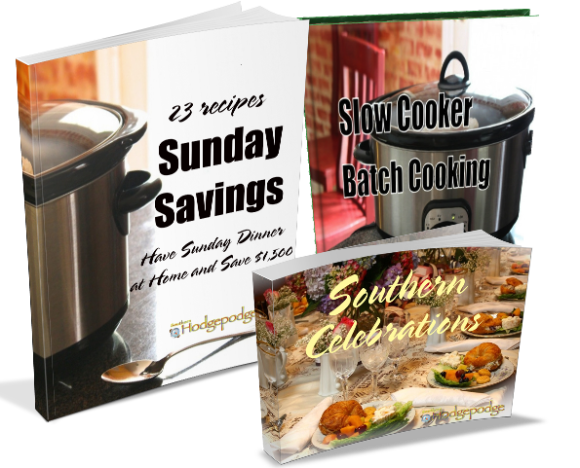 Southern Hodgepodge cookbook bundle – all three eCookbooks – Sunday Savings, Southern Celebrations and Slow Cooker Batch Cooking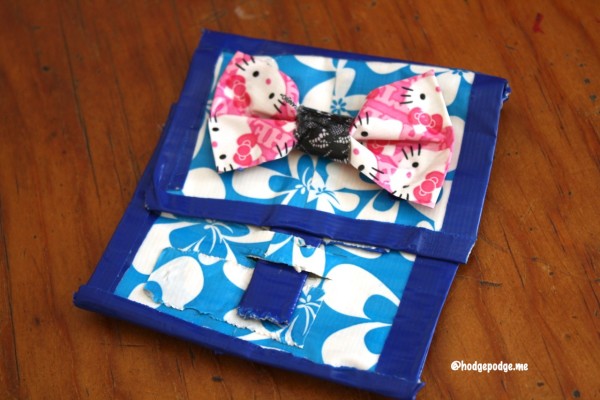 Duct tape wallet by Middle Girl – she has a series of duct tape tutorials!
Original chalk pastel bird's nest – 5×7 picture – by Lucia Hames (Nana)
Special Discounts for Hodgepodge readers through 4/30/13!
We are offering $5 off A Simple Start in Chalk Pastels ebook by using discount code Hodgepodge at checkout. Making it just $14.99 for a school year's worth of chalk pastel tutorials!
Please also take $1 off the Southern Hodgepodge cookbook bundle with discount code HPcookbooks at checkout. Making it just $3.99 for all cookbooks!
Now for the giveaway!
Just follow the instructions on the rafflecopter widget below:
a Rafflecopter giveaway

Be sure to click over and enter all the basket giveaways by the bloggers at iHomeschool Network!
(1) Mad Scientist Basket from Milk and Cookies
(2)†"See the Light" Easter Art Basket from Classic Housewife
(3)†Tea Time Basket from See Jamie Blog
(4)†Butterfly Basket from Spell Outloud
(5)†Family Movie Night Basket from Jennifer A. Janes
(6) Pamper the Homeschool Mom Basket from Granola Mom 4 God
(7) Freezer Cooking Basket from Motherhood on a Dime
(8) Hodgepodge Basket from Hodgepodge
(9) Healthy Living and Fitness Basket from Forever, For Always, No Matter What
(10) Making Writing Fun Basket from This Reading Mama
(11) Coffee: Fuel for Homeschooling Moms Basket from Homeschoolin' Mama
(12) Mom's Quiet Time Basket from Upside Down Homeschooling
(13) Missionary Basket from Our Journey Westward
(14) Happy Mom Basket from Habits for a Happy Home
(15) Crafty Goodness Basket from Mamas Learning Corner
(16) Rejuvenate the Mom Basket from Spoonful of Imagination
(17) Beginner's Math Manipulatives Basket from Meet Penny
(18) Welcome Spring: Gardening Basket from Abundant Life
(19) Healthy Living Basket from The Encouraging Home
(20) Mom's Pampering Basket from Teaching Mama
(21) Kid's Gardening Basket from Momma Hopper
(22) The Gift of Parenting Basket from Teachers of Good Things
(23) Preschool Crafts Basket from It's Gravy, Baby!
(24) All the Extras – Electives and Enrichment Basket from Curriculum Choice
(25) Homeschool Mom Basket Case Basket from Classic Housewife
Unit Studies by Amanda Bennett: Your Passport to Learning Adventures!