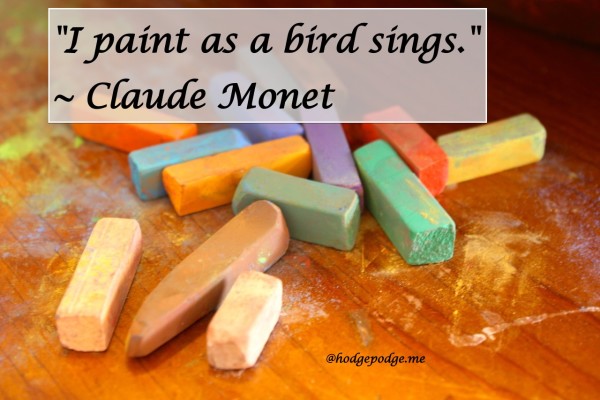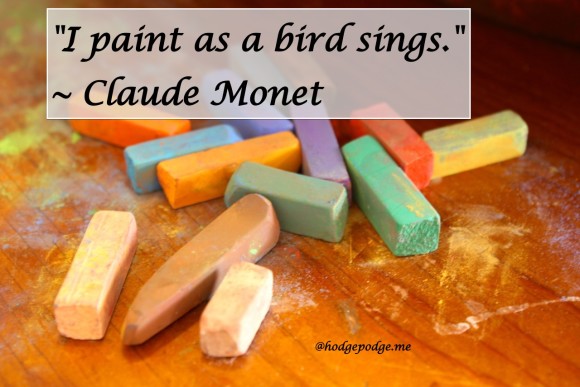 "I paint as a bird sings." ~ Claude Monet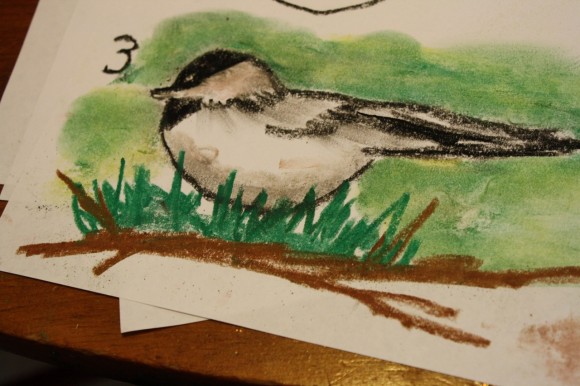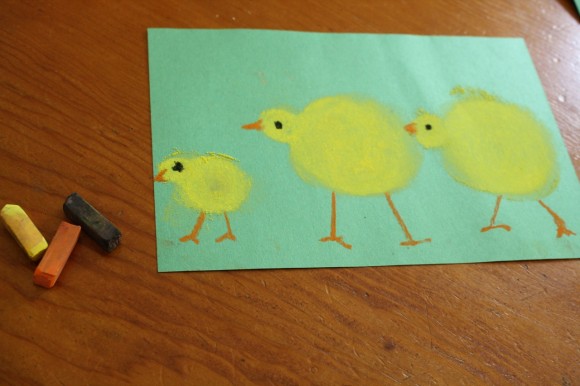 Three Little Chicks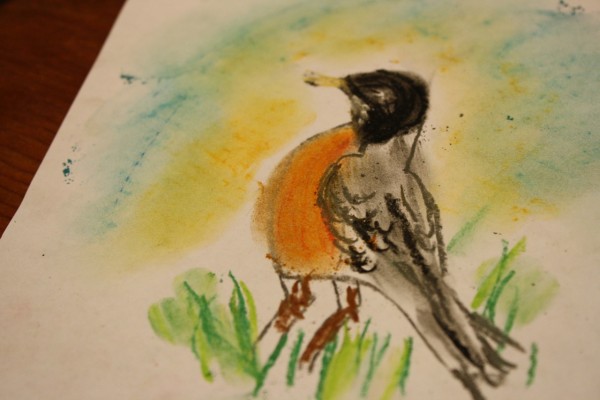 Robin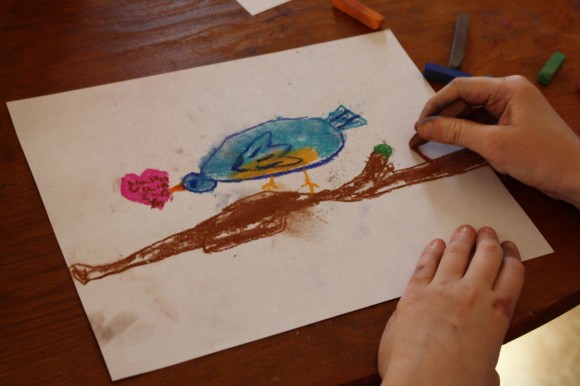 Love birds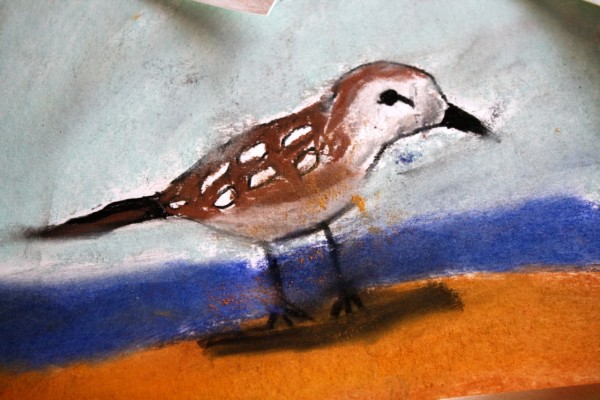 Sandpiper shore bird
Angry Birds art fun!
Bird's Nest
"Every artist dips his brush into his own soul, and paints his own nature into his pictures." ~ Henry Ward Beecher
Art for All Ages: A Simple Start in Chalk Pastels ebook. Right now use code Hodgepodge for $5 off through 4/30/13.

Enjoy!
A note on chalk pastels: Pastels are an easy, forgiving medium. Fun for children and adults alike! Details on the pastels and paper we use, how and where to purchase, and links to all of Nana's other pastel lessons (50 free lessons now) are all contained in the post Pastels plus links to tutorials. A simple set is very affordable. Nana also teaches acrylic lessons.

The practical aspects of a mess: Pastels are blessedly messy. We always have baby wipes close by to wipe hands. We wear something we don't mind getting stained or don a smock.
Encouragement: How to Start Art with Little Ones and How to Add in the Joy of Art.
–> As a special thank you to our Hodgepodge subscribers, we will occasionally share art tutorials only available via a download link on our subscription feed. Subscribe to Hodgepodge now (it's free!) Don't miss any art lessons!