May was a busy flurry of celebratory activities. The month was full with a drama production, piano recital, family reunion plus wonderful senior recognition times at our church. It was great to celebrate all of these accomplishments and applaud a year of hard work. I am very, very proud of these children of mine! Here is quick run down of our Hodgepodge homeschool year wrap up celebrations. Proud mama version…
So much to celebrate! 🎉 Our first homeschool graduate 🎓 And the rest of the Hodgepodge are moving up! Watch out 12th, 9th, 5th and 3rd grades, here we come! 📚 But first, it's time for summer fun ☀️  We used the free Last Day of School Printables again for these milestone photos.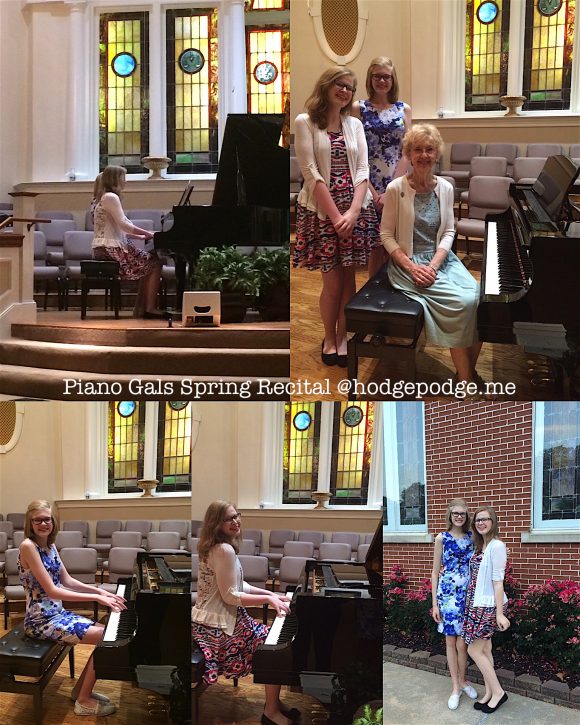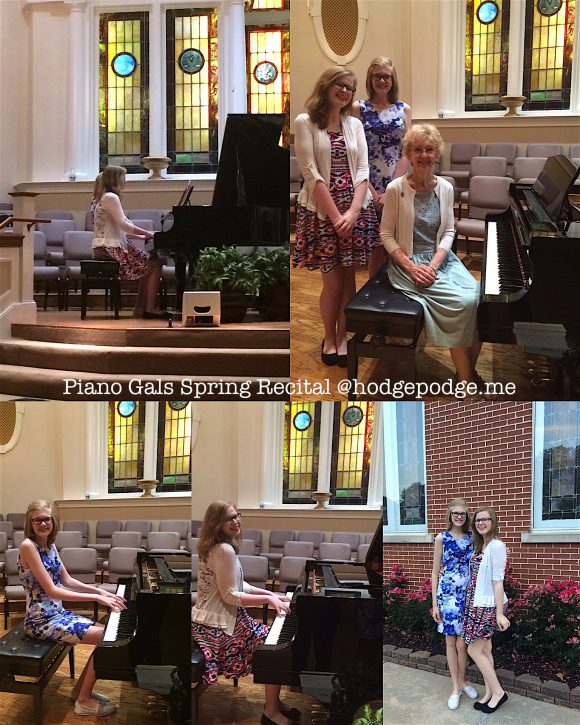 Beautiful evening of piano recital! So thankful for their piano teacher and so proud of my piano gals 🎹🎶 Last recital for my senior!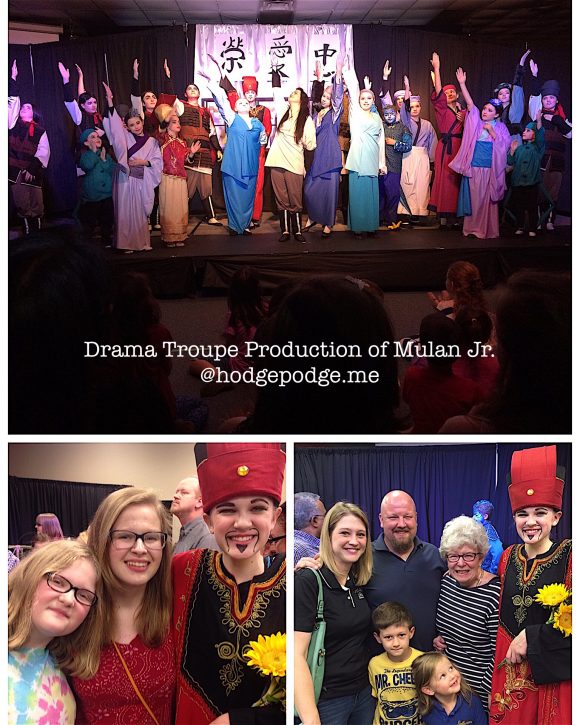 Giving God all the glory for a fabulous trip to ancient China with Mulan Jr. – congrats to all of the drama troupe for a wonderful show! (Thanks to family and friends for coming out to see Chi Fu 🎭)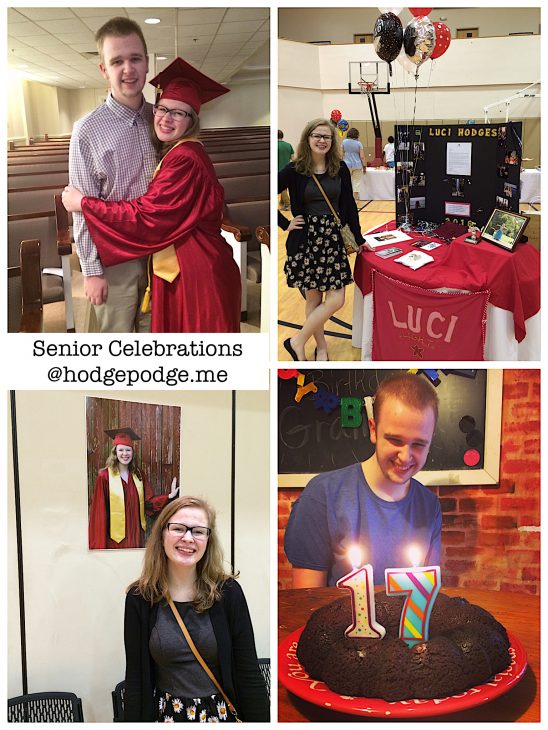 1.These two! The eldest of the Hodgepodge. Our graduate and our rising senior! These two have always had a special closeness. 2. Senior party at church – her display table. 3. Posing by her portrait. 4. If only you could have heard the Happy Birthday song 🎶for this boy of ours sung by the Hodgepodge – you would have laughed like that too (should have done a video!) I LOVE to see him laugh like that. 17!!! Happy birthday, son. We love you ❤️ and are SO very proud of you! 🎉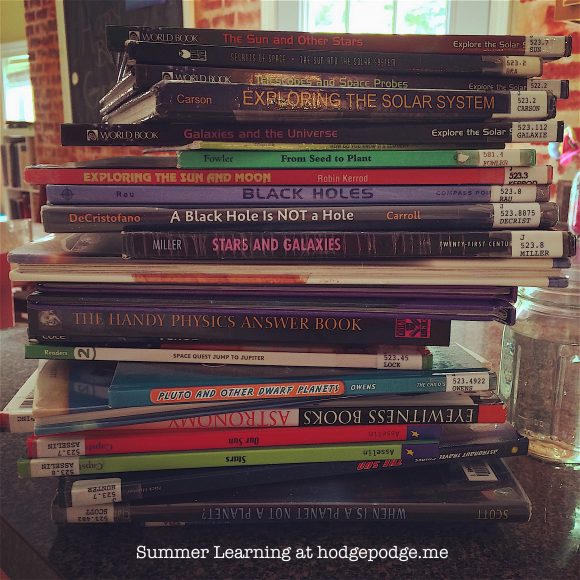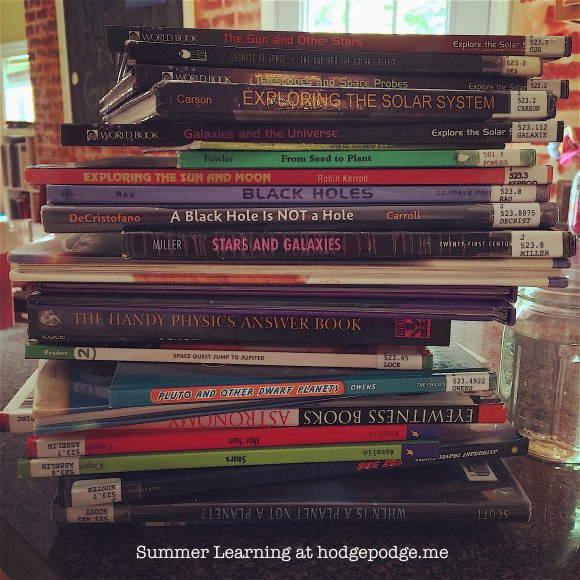 When it takes four children to carry the library stack 📚 Let the astronomy studies continue 🔭☄ #HodgepodgeSummer16

Summer Learning
We use summer to build habits and to read lots of books. We also have our summer chalkboard prompts to keep us going.
You ARE an Artist Tutorials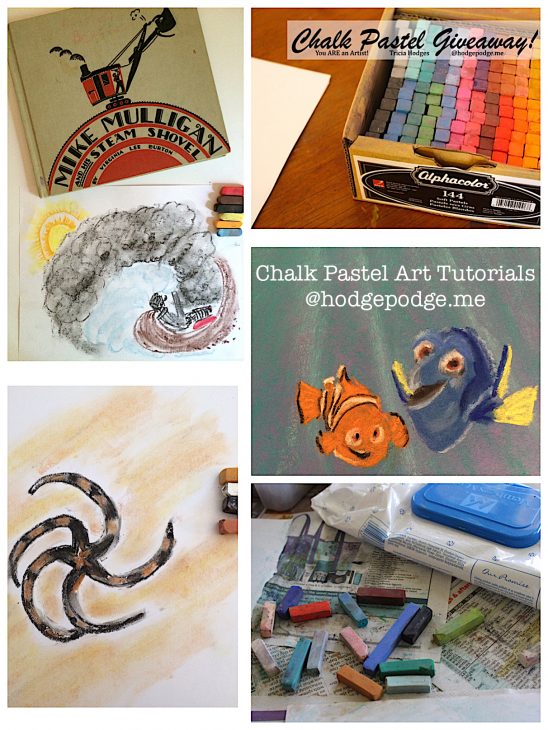 1.Mike Mulligan and his Steam Shovel – is this a favorite of yours too? We have long wanted to do a chalk pastel of that wonderful scene when Mary Anne is digging that town hall cellar "a little faster and a little better" and we finally did! We at Hodgepodge hope you enjoy it as much as we did – because #YouAREanArtist 2. For all you chalk pastel artists out there, don't miss the big giveaway of a box of 144 chalk pastels. Our favorite! 3. Finding Dory Chalk Pastel Art Tutorial – We are SO excited about Finding Dory! Are you? You and your artists can have fun with this chalk pastel art tutorial 4. Does the 'mess' of art scare you? Baby wipes and newspaper (or a cheap, plastic tablecloth) save the day. Keep it simple and watch the smiles spread on your artists' faces! 5. Starfish Chalk Pastel Art Tutorial because we want to go back to the beach!
We still have our final, state-wide homeschool graduation for our eldest. I'll be sure to share photos and tips for senior year and graduation!
So much to celebrate! In fact, today we celebrate 21 years of marriage. I am bursting with gratitude. Blessed indeed.
Linking up and sharing in the fun with Mary's Collage Friday,  Finishing Strong at Education Possible and Kris' Weekly Wrap Up.
Oh! We also went out for ice cream to celebrate a great year of learning. How are you celebrating?