One of our passions here at Hodgepodge is to help you realize or remind you that you ARE an artist! Not only do we share art tutorials but we are also on the look out for resources for you, our fellow artists. Over the last two years we have fallen in love with Dover Publications and all the art resources they have. Not only are they quality books, they are frugal for families. That's another one of our passions – art does not need to be expensive! What we are sharing today from Dover's art stash is not only fantastic summer fun but will help you all realize that you ARE summer artists!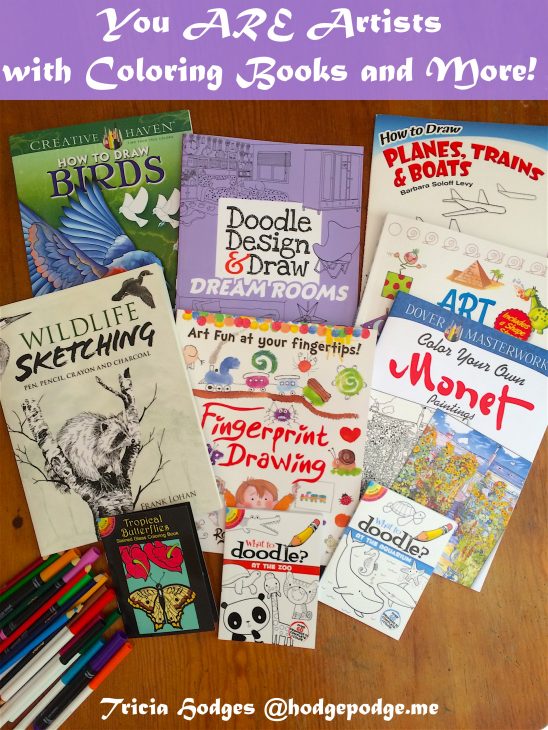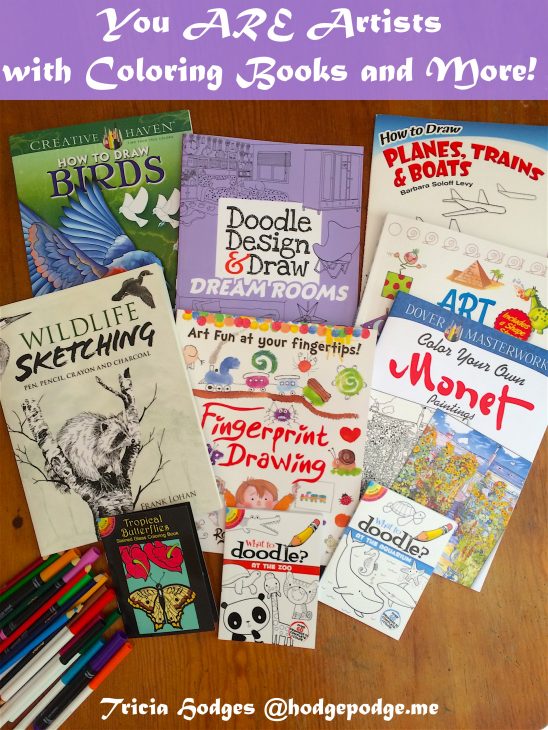 ~Don't miss the discount code plus the giveaway at the end!! We received this stack of you ARE summer artists coloring books from Dover Publications in exchange for an honest review. All opinions are our own and we are so excited about the summer stretching ahead and learning more ways to have fun with art! Please see our disclosure policy.
I'm going to share some highlights of the books we've been enjoying. I think you will like them too! Many for learning and some for simply fun…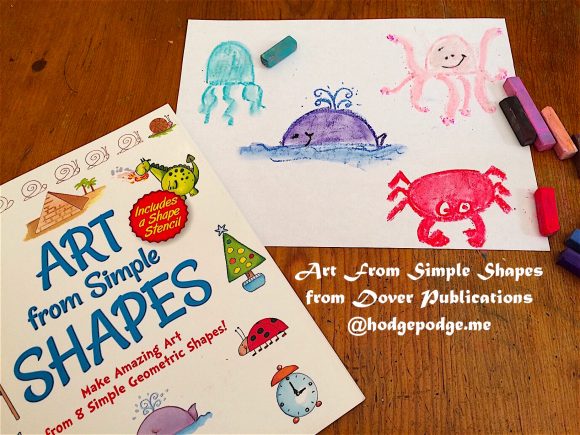 Art from Simple Shapes – An art afternoon with @doverpubs Art from Simple Shapes and chalk pastels. 🎨We love all the beach art and more! Cute little whale 🐳 This would be a fun book to use to create homemade cards and gifts and simply learn to create art from shapes.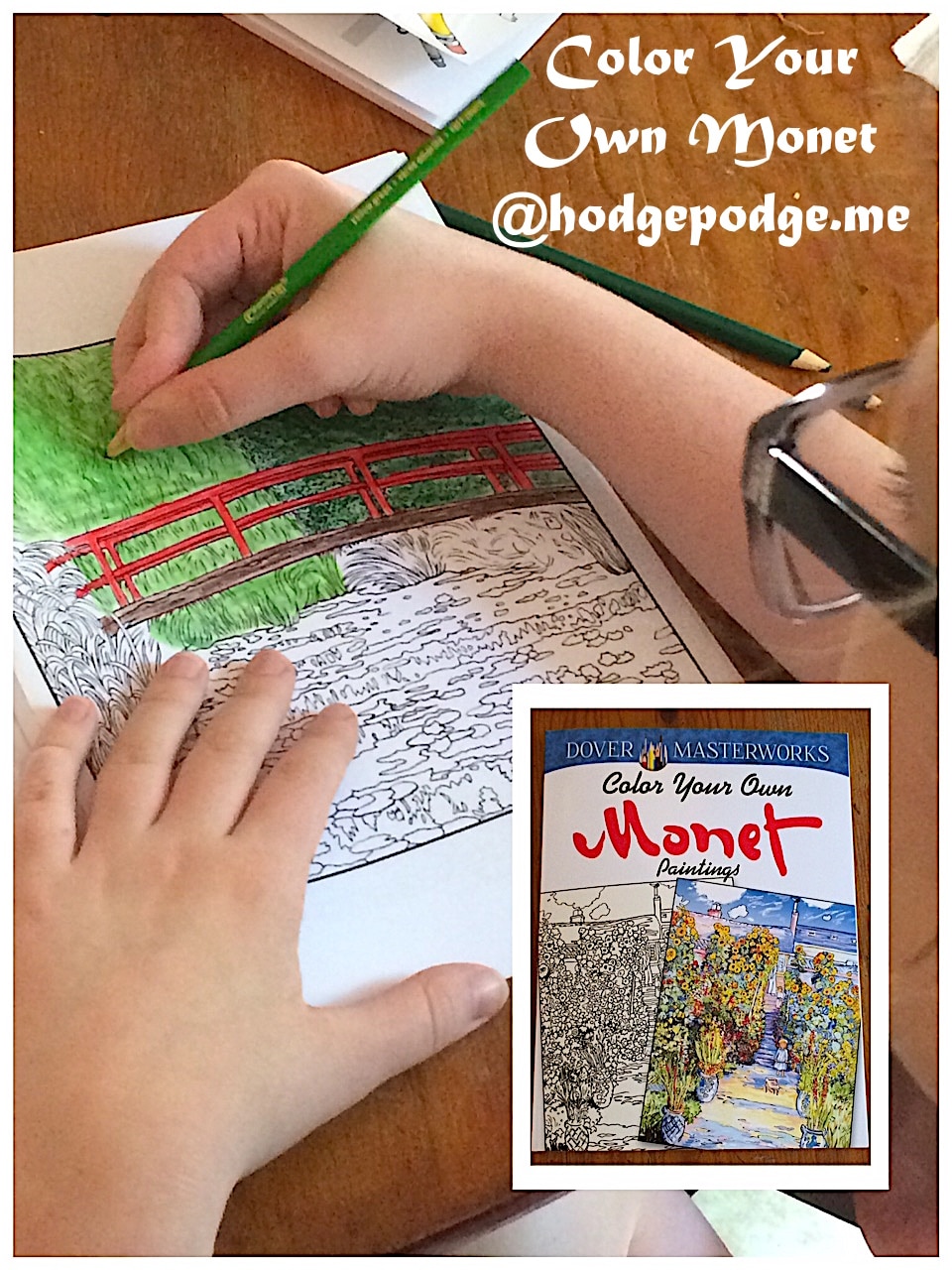 Color Your Own Monet Paintings – Learning with art is our very favorite combination, of course! This is such an incredible resource. Famous Monet paintings – for you and your artists to color yourself. Photos of the original paintings in the back for those of you that would like to follow in the artist's design.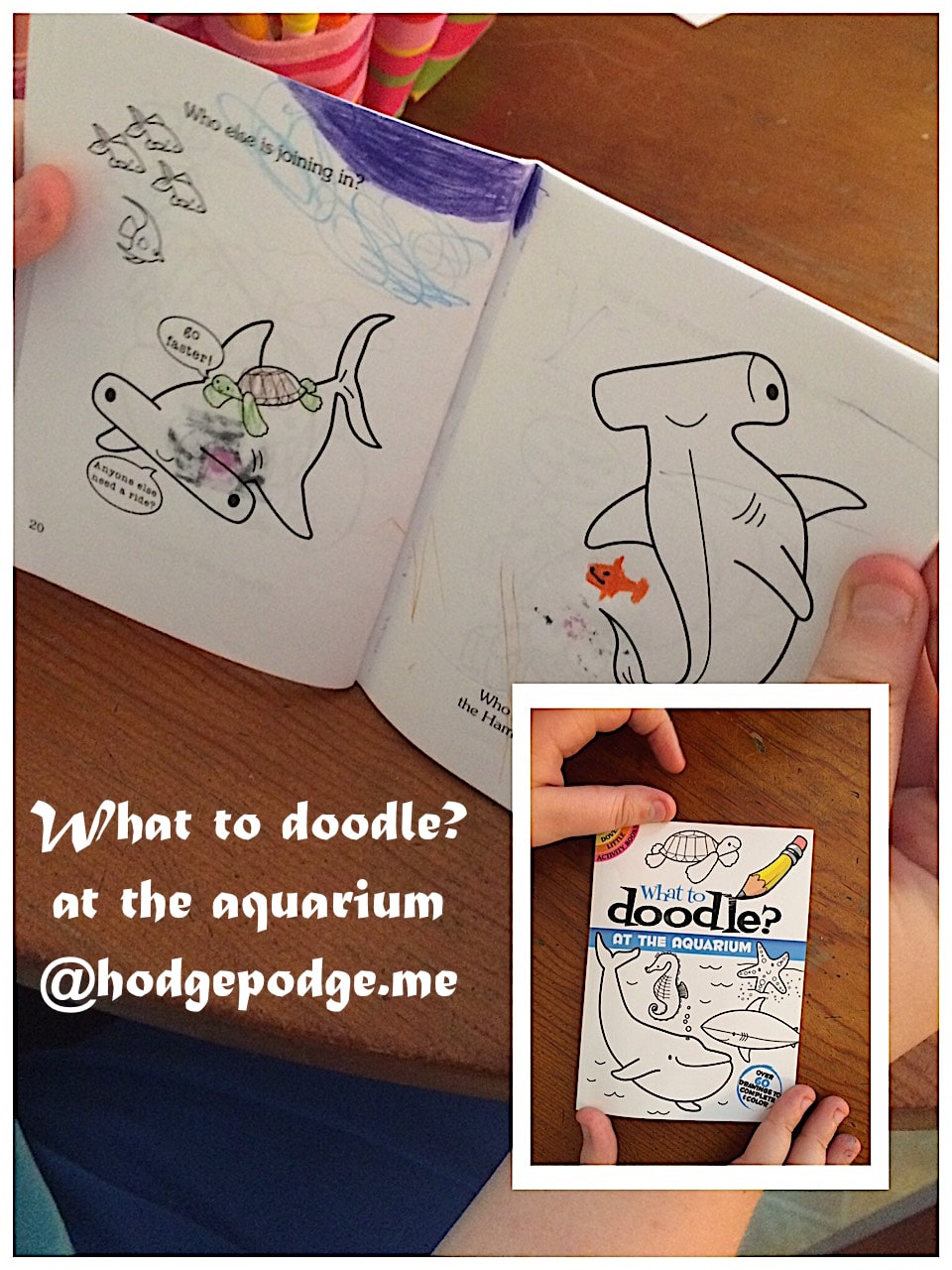 What to Doodle? At the Aquarium – We have a resident shark lover and so, of course, she would turn to her favorite hammerhead shark first! These cute, little books are so easy to tuck in a purse or backpack for on the go fun. Your artist gets to finish each picture using their imagination.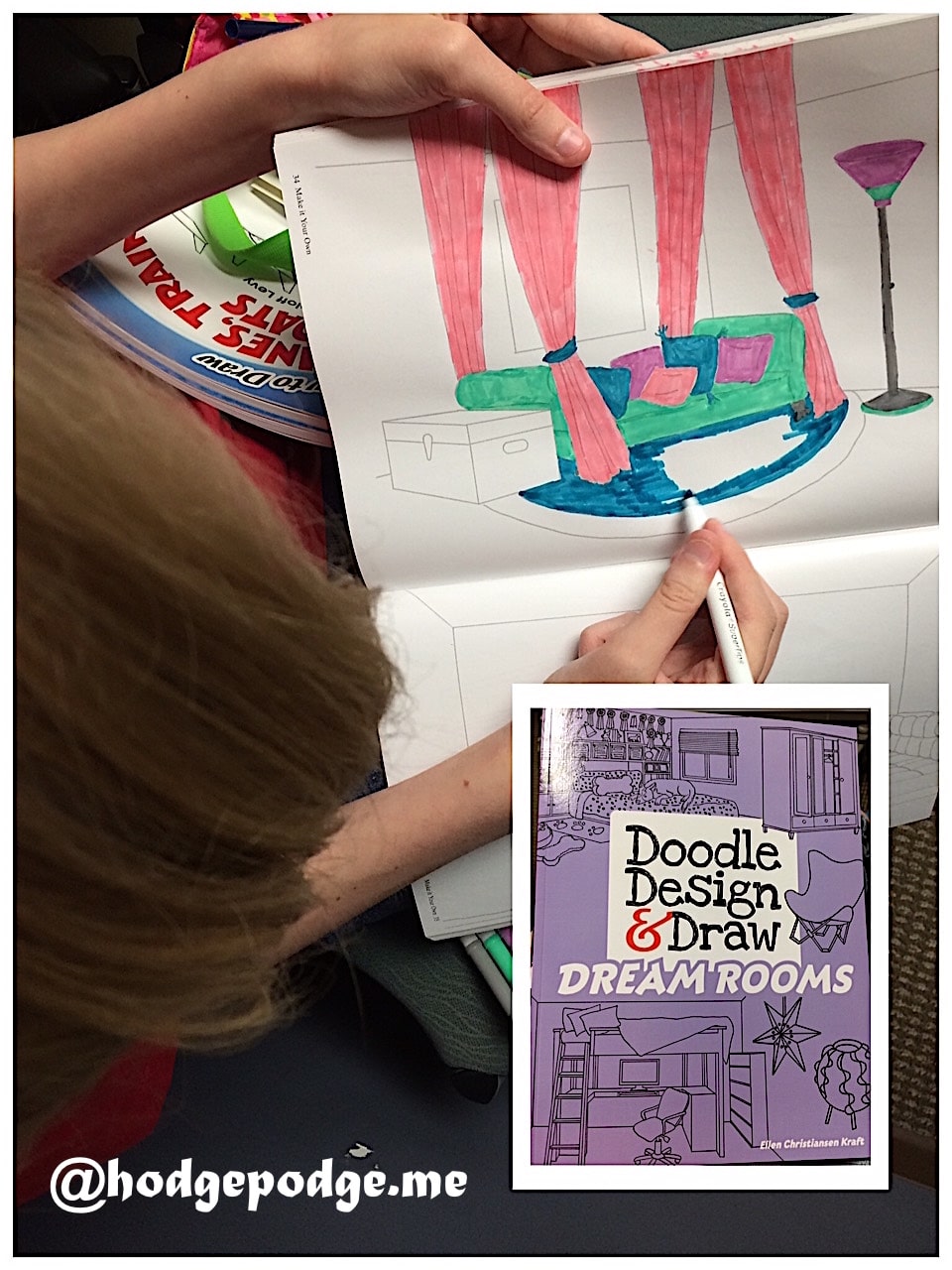 Doodle, Design and Draw Dream Rooms – once you complete your color design, you can cut out and add accessories. Hours of fun for your design artists!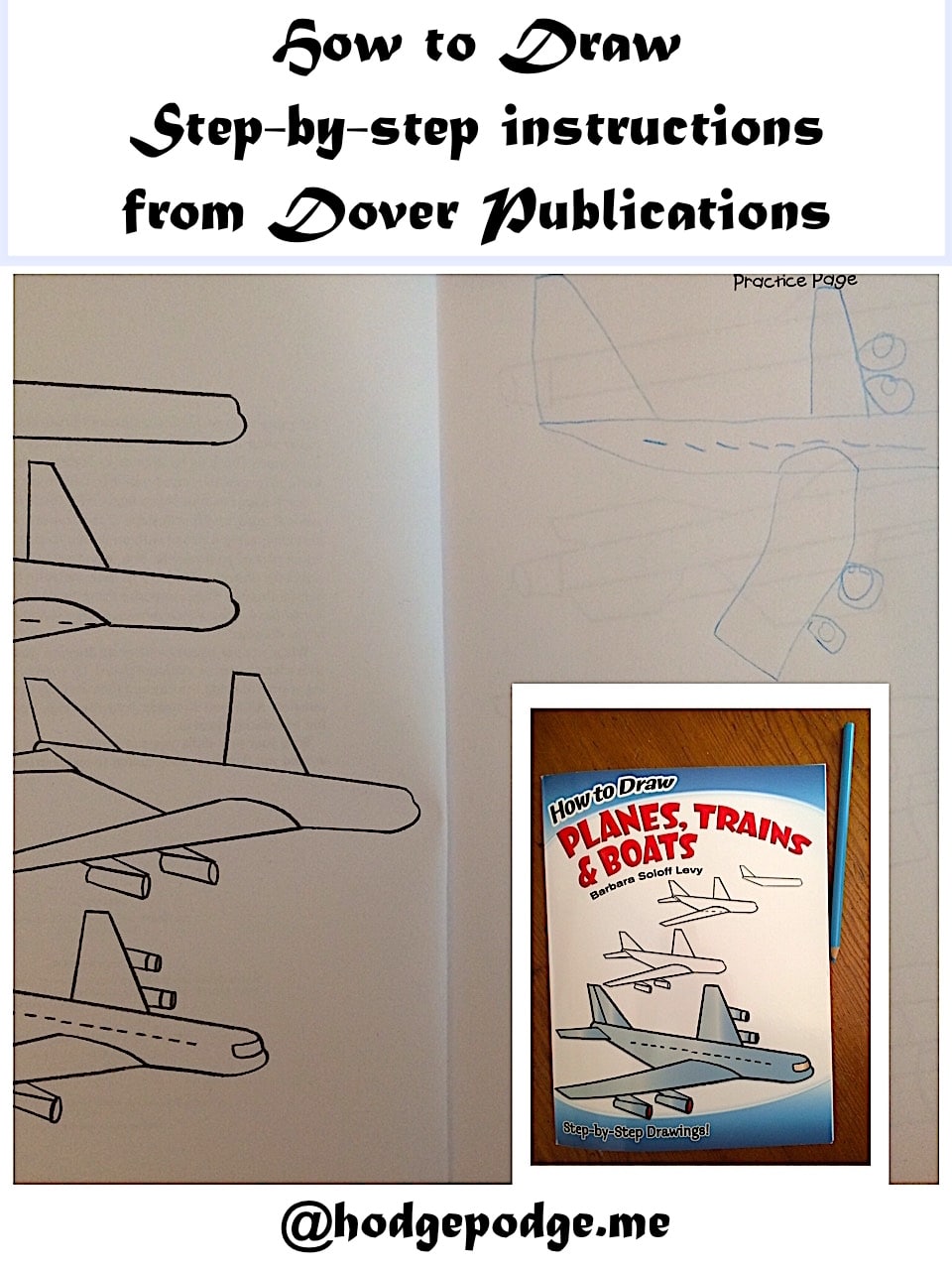 How to Draw Planes, Trains and Boats – there is no lack of planes, trains and boats for your engineer artists. Our youngest loves the step by step guide for each of these transportation methods. There is a sample page for your artist to practice each step of the drawing!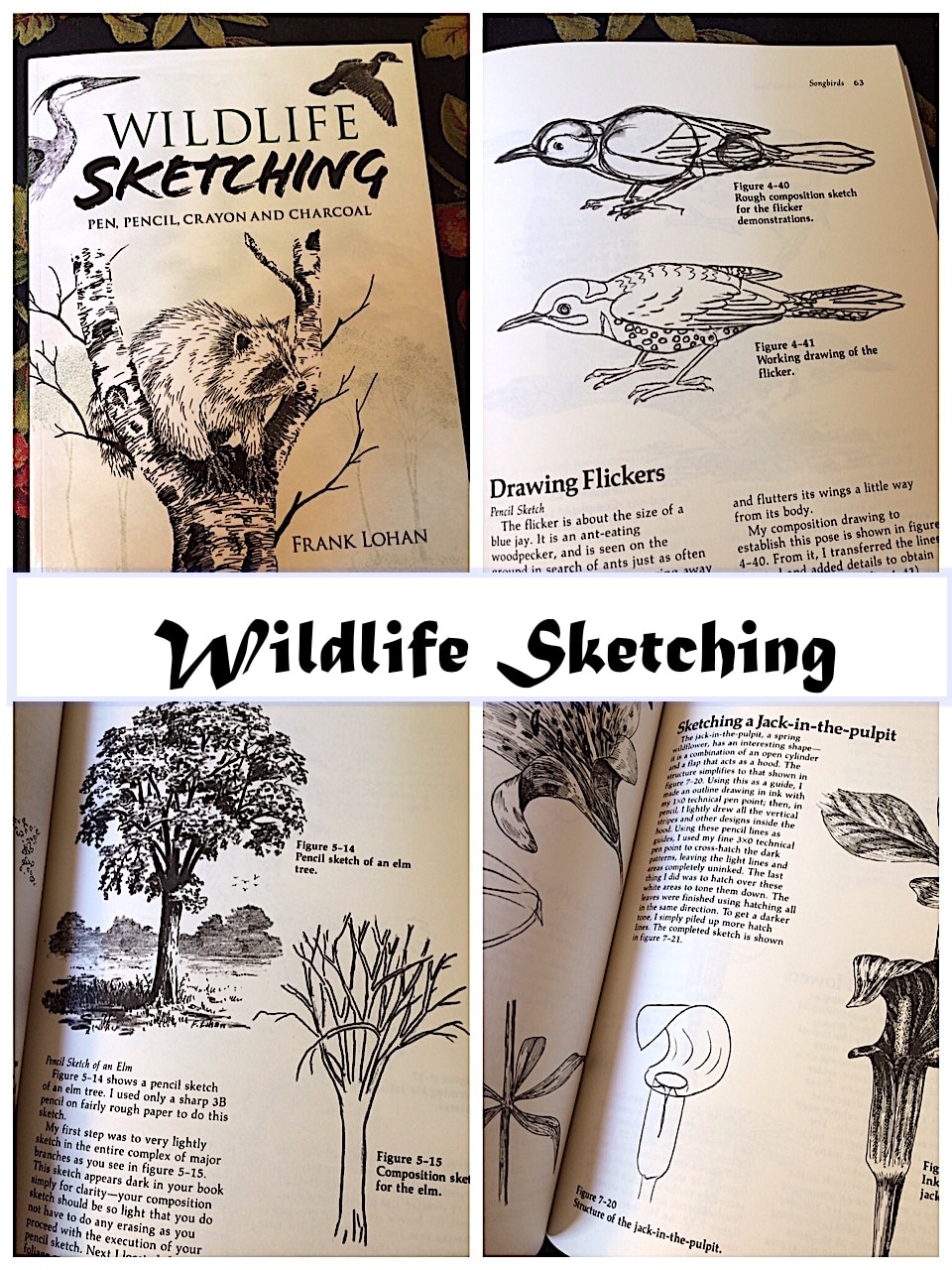 Wildlife Sketching –  This is one that will be a wonderful instruction for our artists through the summer. Definitely a resource that an older student could grab, enjoy and learn independently. "…concise instruction on creating true-to-life drawings. Author Frank Lohan, an experienced teacher, stresses perceptive study and analysis…illustrate the underlying geometric shapes of natural objects…" 600 images of birds, flowers, trees, animals and more! Plus this is a new medium to explore – pencil, pen and charcoal.
Fingerprint Drawing – Step-by-step directions show you and your child just how to make all kinds of wonderfully fun pictures. Takes finger painting to a whole new level! (plus, get yourself an ink pad and make it easy clean up with baby wipes). Easy to make homemade greeting cards!
Plus more fun with How to Draw Birds, What to Doodle at the Zoo and Tropical Butterflies. I'll be featuring all of these via Instagram as we enjoy them throughout the summer.

More Art Fun
Summer is THE time to build the habit of art! We have these fantastic resources either displayed on the mantel for easy access, in our art box or in the stack at the ready by the front door (for around town fun during errands – learning on the go!).
You might also like these from Dover Publications:

Frugal Art Fun
With the low prices that Dover Publications offers, each of our family of seven can have their very own art resource that interests them. Plus, with the discount code, above, you can save even more! Be sure to browse the Dover Publications store and pick out your favorite art resources!

Family Arts Package Giveaway!
It is Dover Publications' 75th anniversary! In celebration, they are giving away a Family Arts Package that includes the following books – total package worth $75!!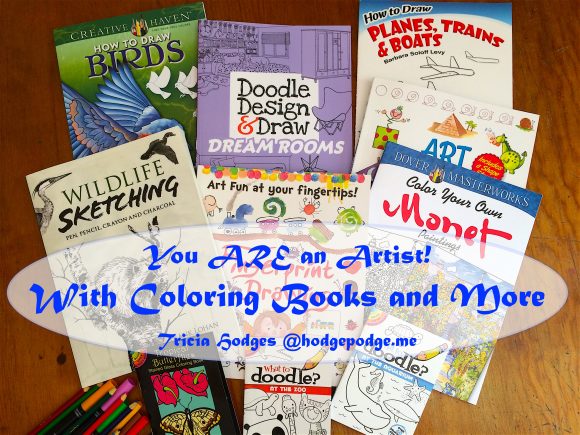 Art from Simple Shapes
Creative Haven Birds How to Draw
How to Draw Planes, Trains and Boats
What to Doodle: At the Aquarium
Design and Draw: Dream Rooms
Dover Masterworks: Color Your Own Monet
Wildlife Sketching
Fingerprint Drawing
What to Doodle: At the Zoo
Tropical Butterflies Stained Glass Coloring Book
Simply follow the instructions in the rafflecopter widget below…
a Rafflecopter giveaway