Tapestry of Grace is the framework for our days, the backbone of our learning. Our five children have all learned together – each on their own particular level and within their own learning style – because of Tapestry of Grace. Just this month our eldest has graduated homeschool – having learned with Tapestry from elementary all the way through the high school years.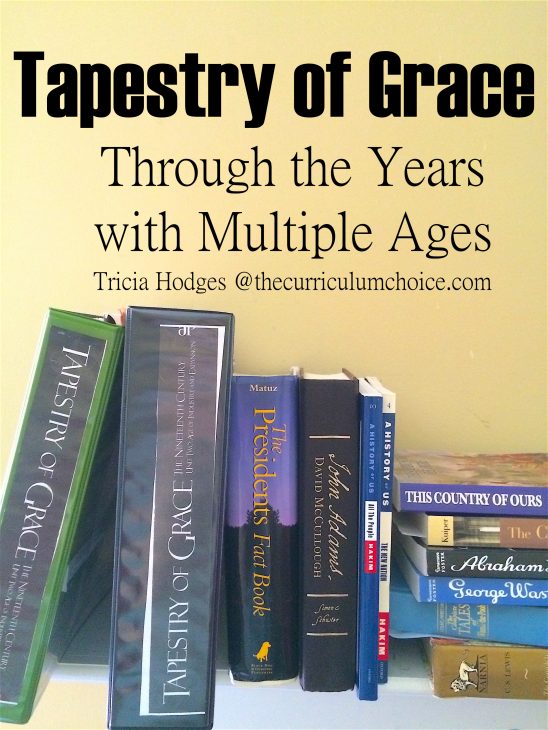 I'm sharing about Tapestry of Grace Through the Years over at The Curriculum Choice today. I hope you'll join me!
But what I truly, truly love is that Tapestry of Grace is for all ages… And if you are curious, you can find a whole Tapestry of Grace section here at Hodgepodge.