Got cucumbers? Nana did! She was given a whole bunch of cucumbers. And guess what we did? We made homemade pickles from the Duggar family recipe like we have done before.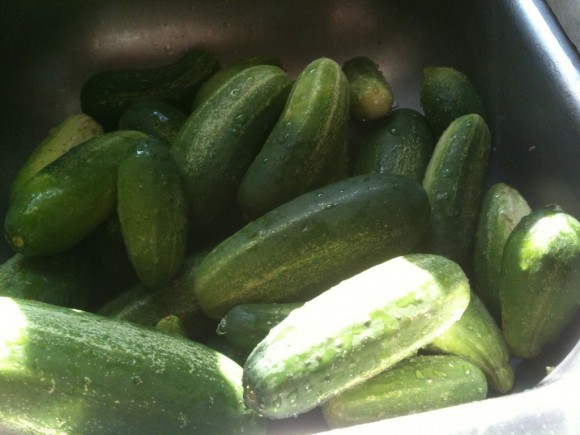 Homemade Pickles
It goes like this.
We rinsed the cucumbers. We got to rinse the jars. We unwrapped the garlic. I loved the way it smelled.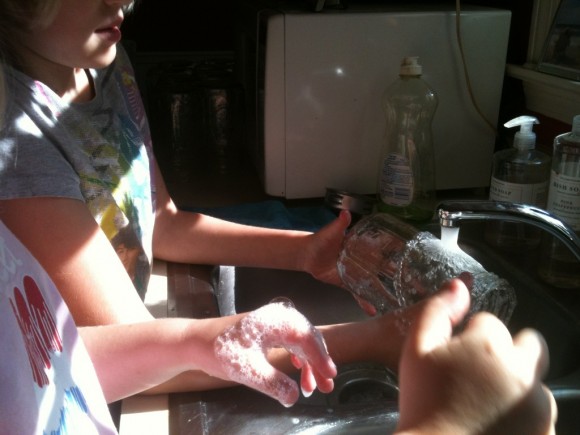 Nana sliced the cucumbers into spears then we packed them into the jars. We measured salt.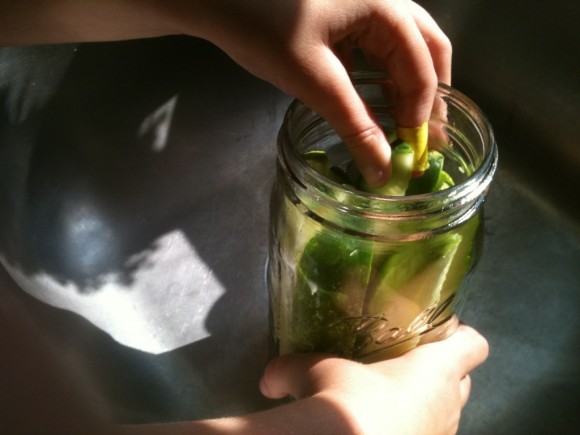 My little sister and I sprinkled a tablespoon full of dill seed on top of each jar of cucumbers. Nana poured vinegar mixture over the cucumbers and we sealed the jars up tight.
We made 10 quarts!!!!!!
If you'd like to make homemade pickles, click over to the Duggar family recipe for the directions: Garlic Dill Pickles
~The middle child of the Hodgepodge, she's the author of the Middle Moments blog.