If you are like us, a great deal of homeschooling takes place on the family room couch. Read alouds, math lessons, diagramming English sentences, literature and more. We've found more practical solutions in our continued homeschool makeover.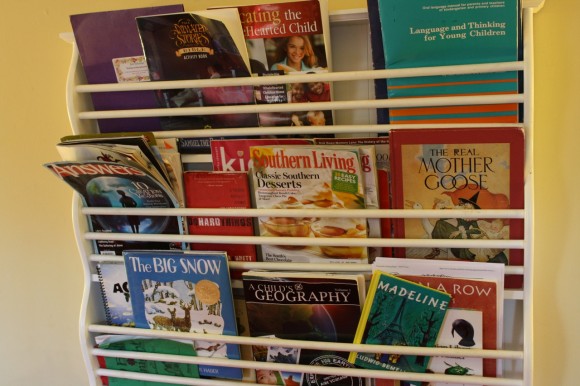 First off, the Pottery Barn book rack. This we've had for a decade. And it has served us so very well, right above our heads. The latest library books, magazines and even ever-present Mother Goose. We have another of these, upstairs on the wall, in between the children's rooms. Easy for a quick stash of a book and to spark some reading interest.
But the most recent update are more of the IKEA expedit. Our dear end tables, beloved as they are, just weren't doing the job. Don't feel sorry for them though. They still have a place of honor, holding lamps on either side of the mantle.
Back to the newest members of the family, 2×2 expedits. One for either end of the couch. Their nice, wide tops are perfect for a coffee cup to perch early a.m. Plenty of space for a lamp. And the four baskets? Well, one expedit holds all of our quiet time necessities – Bibles, devotionals, journals and more!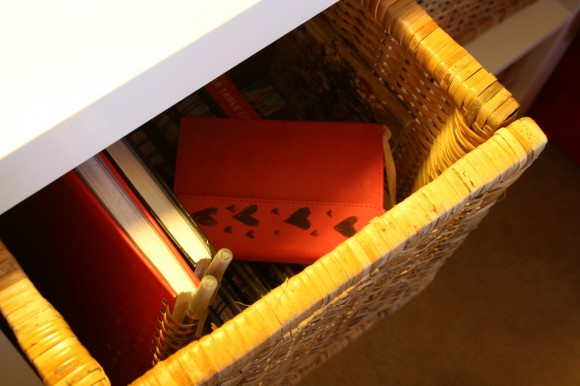 The one on my side of the couch – is mostly just for me! Doorposts' favorites to pull out, a hymnal, a few of my lists and, ahem, stacks (again). And one basket is even still mostly empty. Practical is perfect for me. For us. And it makes clean up so easy!
You might like to see the rest in our makeover series. Even more to come in future Friday weekly wraps: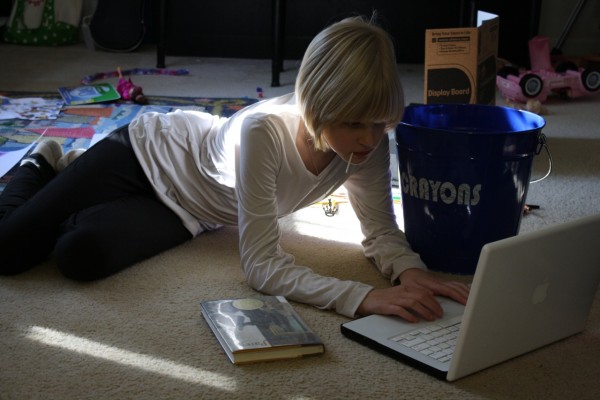 Middle Girl researching the artist Velazques thanks to a free Harmony Fine Arts sample.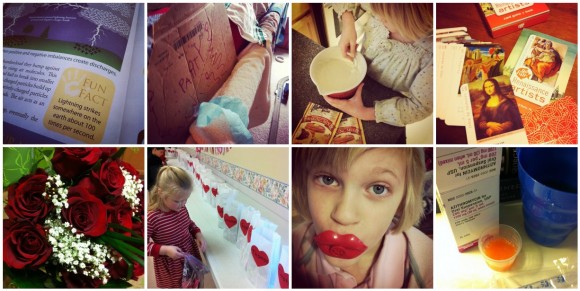 The rest of our week was a flurry of Valentines homeschool party, new Tapestry books from the library. 1. AiG Science Heat & Energy – a study of lightning and thunder | 2. A homemade party – with streamers, cardboard and kitchen towels | 3. Pancakes for supper from the Cook Box | 4. Go Fish Renaissance artists from Birdcage Press | 5. Valentine roses from Hodgepodgedad! | 6. Passing out Valentines at our homeschool group party | 7. Someone's favorite Valentine | 8. Meds and Gatorade for Lil' Buddy – he's doing better now!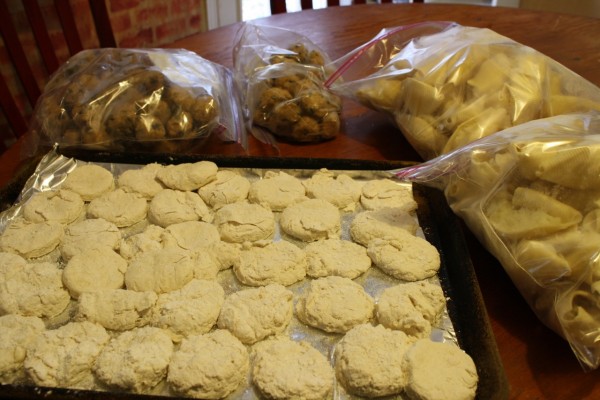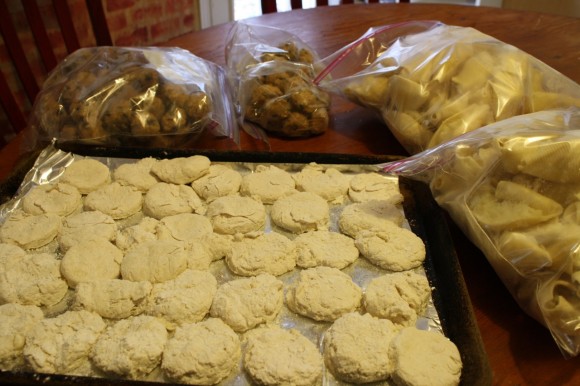 …and batching cooking for the family (pictured above Italian Stuffed Shells, homemade cookie dough balls, Southern Plate's Rise and Shine biscuits and, not pictured – batches ground turkey). Plus I printed this peanut and nut free list from the SunButter site so that Nana and Hodgepodgedad would have snack ideas handy. You can find it in this post at the SunButter blog – sort of towards the bottom of the post.
(food for my favorite folks since I am in Florida for the BEECH Conference!!)
*One last bit of happy news – the Art for Homeschool Show results are in and we have a couple of winners! I encourage all homeschoolers to participate in this wonderful online art show.
Many thanks to our Friday hostesses…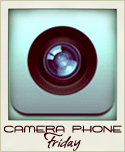 Camera Phone Friday hostess Dawn Camp @ My Home Sweet Home ,


Weekly Wrap-Up hostess Kris at Weird, Unsocialized Homeschoolers and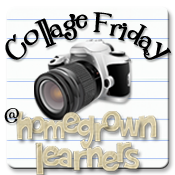 How was your week, friends?