The Problem: Spending time searching for what we needed to start our history studies. History books scattered throughout the house. Supplemental material getting lost in my stacks.
Answer: IKEA Expedit shelf! With two baskets for all those Tapestry of Grace extras (e.g., Map Aids and Writing Aids discs, Pop Quiz and more).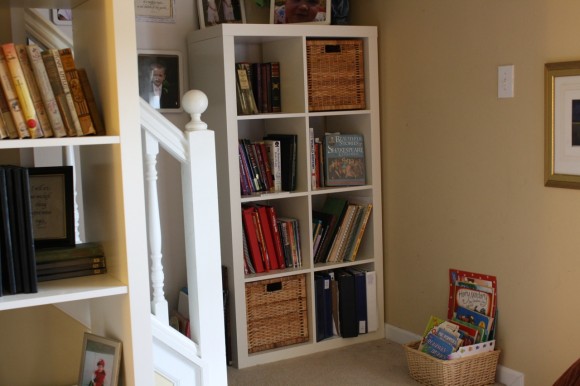 Yes, on another trip to IKEA, we got a 4×2 shelf with a couple of baskets. (Remember, we are spacing those trips out). Here is all the history goodness this shelf unit houses:
Tapestry of Grace spines – or the books we refer to for an entire Tapestry year
1 basket – Tapestry of Grace POP Quiz CDs, lapbooks, Writing Aids and Map Aids discs
Tapestry History binders for each child
Tapestry Writing binders for each child
Visual Latin Binders
1 basket for miscellaneous – don't we all need a catch it all spot?
This shelf is also in the family room. The same place we have our…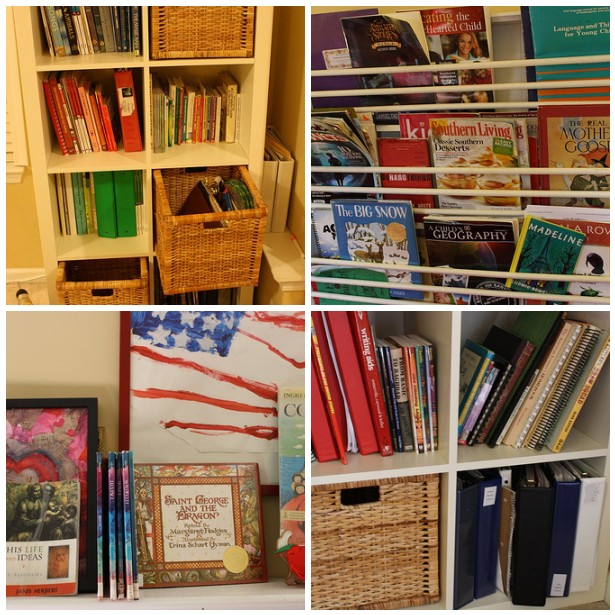 1. Most Used Bookcase, 2.Around the Couch Expedit shelves and book rack 3. School Books on the Mantel and our 4. History shelf (photo of our red writing binders and Tapestry binders). We use these all the time.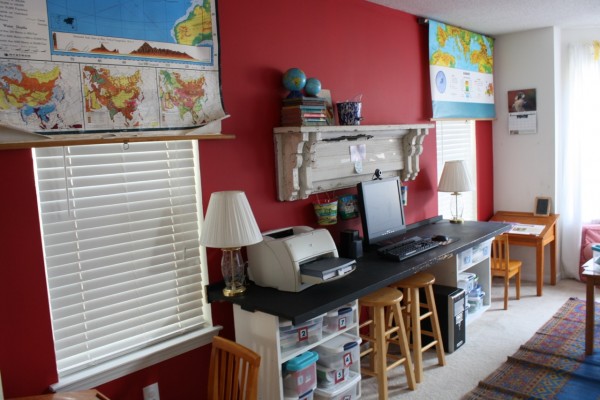 In addition to our All Things Chalkboard/Redwall School Room (which is our living room remade).
If you are interested in more Tapestry of Grace, we're pretty passionate about it around here. All these added this week:
The rest of the Hodgepodge week…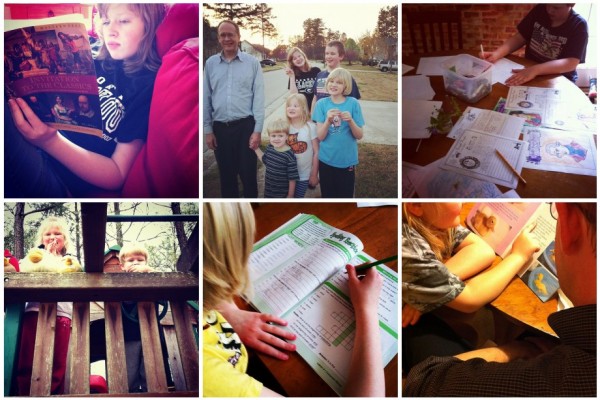 1. Eldest Girl reading Invitation to the Classics as Tapestry assignment | 2. A Hodgepodge of a family walk – loving more light in the evenings! | 3. Harmony Fine Arts Artist and Composer Study, Sketch Tuesday and more notebooking pages | 4. Such a nice day – Angry Birds party in the treehouse! | 5. Any other Spelling Workout fans out there? She's the third in the family to enjoy it | 6. Reading to Daddy after supper

Plus we've had some simple St. Patrick's Day fun. Just a cake mix, icing and Skittles (allergy-friendly!). All made by Middle Girl. We plan more fun tomorrow with ideas from Pinterest.
This afternoon we're doing a little spring spruce up.
Many thanks to our Friday hostesses…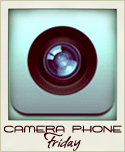 Camera Phone Friday hostess Dawn Camp @ My Home Sweet Home ,


Weekly Wrap-Up hostess Kris at Weird, Unsocialized Homeschoolers and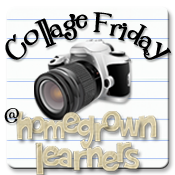 and Holy Spirit-Led Homeschooling.
How was your week? Are you enjoying spring weather?