We have several homeschool science curriculum choices that have blessed us big time. I've shared about what we've used in the last couple of years. That prompted a reader to ask the following question. She said that I could share with you…
Question: I have been struggling with picking a science curriculum for my children (rising K, 3rd, and 6th).  I have it down to AiG God's Design or Apologia.  I see you have used both and would love to know if you have advice.  I would like to use it mainly for my 3rd and 6th grader with my K possibly joining us at times but not expecting him to be engaged.
I am currently planning for my 6th grader to start Apologia General Science beginning in 7th (2016).

My Answer: I understand the 'trying to figure that out' part of this. Honestly, I love them both! I still use both. Mainly Apologia now – but I still pull out Answers in Genesis (AiG) even with my older ones and we've been using it some this summer.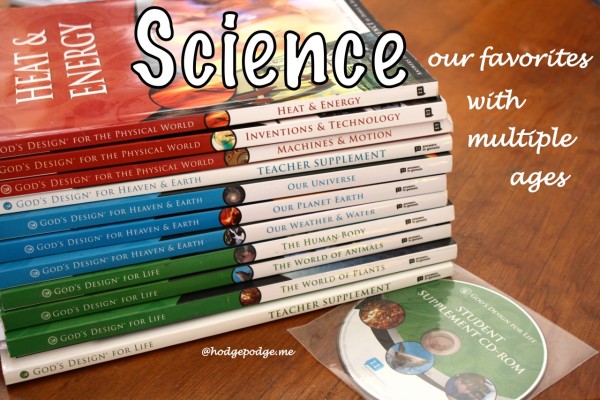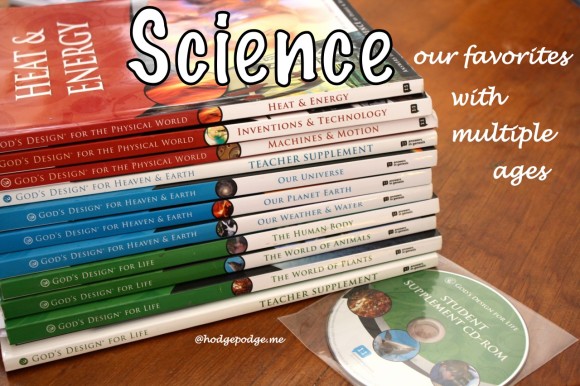 I started with AiG to simply introduce my children to science. We, also, had not really been dedicating time to science. Though we had been enjoying nature studies and checking out books from the library on whatever topic interested the children. So you definitely were doing what you needed to do at the time!
AiG is easy to pull out and read at lunch time. It is like an old friend with simple experiments and lovely history mixed in. It is perfect for 3rd-6th. AiG states that it is is aimed for elementary through 6th grade.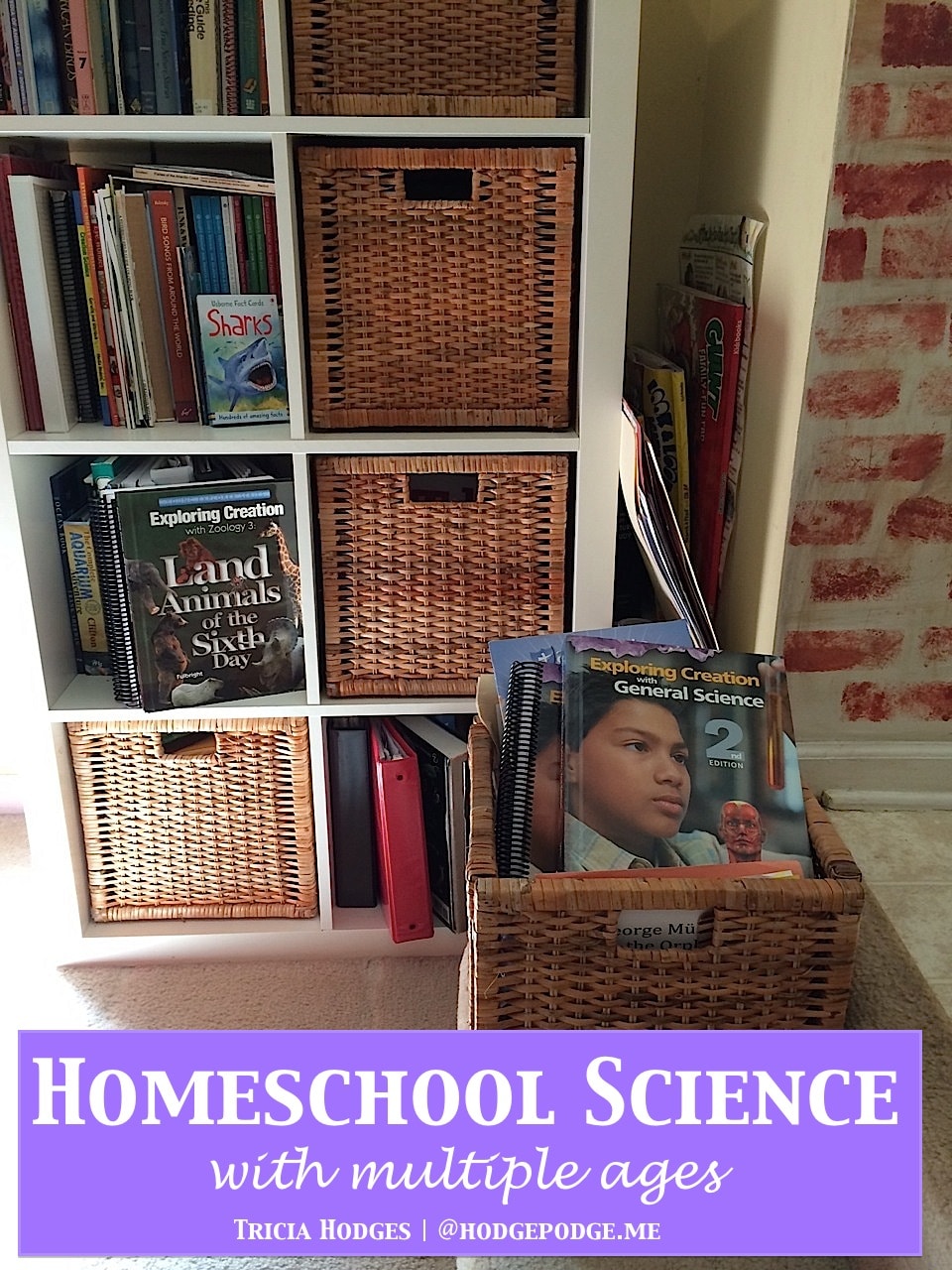 Homeschool Science for Multiple Ages – links to recent Apologia science reviews.
My reviews of Apologia:
Now I am at a stage of teaching older children, they need more structure and 'grades' I went with Apologia. The worldview is just like that of AiG. It is also easy to pull out and read at lunch time. I like that there are accompanying student notebooks to help middle school aged children transition to 'real' experiments where they need to take notes, define terms, etc. I like that there are accompanying notebook and video resources for high school.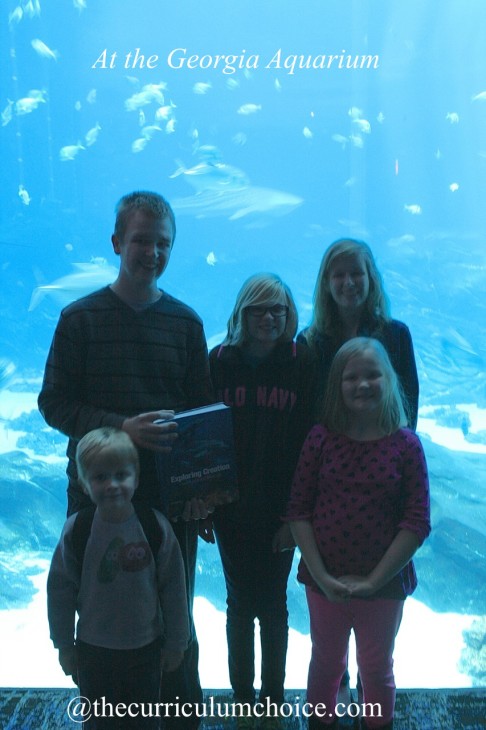 So, I guess it boils down to what your goal is for this year. Are you building a love of science? You can do that with either! Pick a topic you are all interested in. Do it together this next year because you have time for that. For a long term investment – either is good as well. Because you have younger ones.
Either is roughly equivalent in price…
Are you going to a convention where you can pick up both and look at it? That may help. Or maybe have a friend close by with either/or?
As you can tell, I love them both. I would definitely go with Apologia for maybe 7th and definitely 8th grade and up.

More on Our Homeschool Science Curriculum Choices
I'll be sharing more about our homeschool curriculum choices in the weeks ahead.
What are your homeschool science questions?