We teach an age range of five children from one who just turned five up to 15. Preschool, elementary, middle school and high school. For a long time I've called it Layers and Levels of Learning. That one-room schoolhouse type of learning. But Lasagna Learning describes it much more accurately. Homeschooling multiple ages…
update: we've now graduated two and have an elementary, middle school and high school student!
Of course most all of the homeschooling posts here at Hodgepodge include some how tos on homeschooling multiple ages. However, these are the top posts you chose based on your reading and pinning!
Homeschooling Multiple Ages
All the Hodgepodge homeschooling multiple ages posts
A hodgepodge of general homeschooling posts our readers loved most!
Homeschooling Multiple Ages by Subject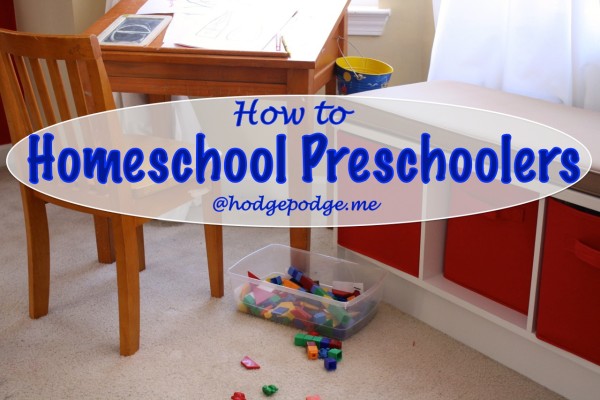 I Can't Homeschool Because of the Little Ones – an Ultimate List of Resources
Weekly Homeschool Planning Meeting with Multiple Ages
Help!  I'm Homeschooling! For over a fourteen years we've turned to our habits as the 'bones' of our day. Our habits help us accomplish a basic school day and get food on the table. With babies, toddlers, stacks of school books, hungry mouths and now towering teens, these are the basic routes I've discovered for seeing results.
Follow Tricia's board Teaching Multiple Ages on Pinterest.
I invite you to subscribe to Hodgepodge so you won't miss any homeschool helps. Just enter your email address in the subscribe box in the upper right hand sidebar to receive our posts for free.

What's the best piece of parenting or homeschooling advice you received this year? One tip you would share for teaching multiple ages? Click to comment…