My three-year-old daughter brought me a picture the other day. She said, "Daddy, here is a picture of you." She handed me the picture. This particular picture was taken before she was born. In it were the three older children with a red-suited man who had a long, white beard. Santa Claus.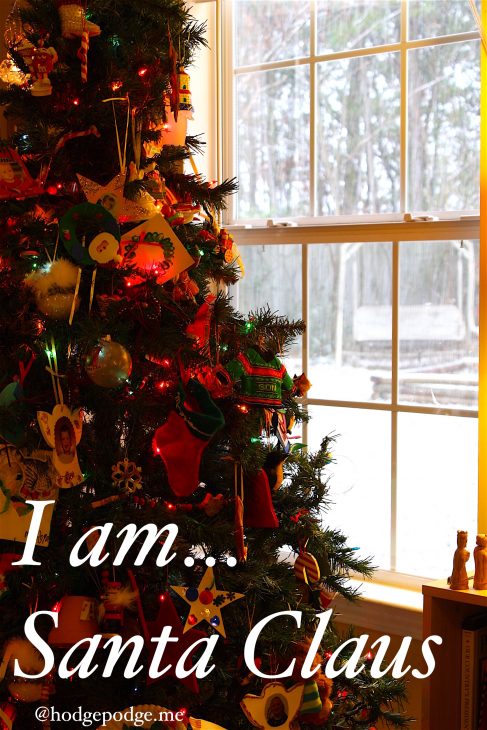 Ever since my oldest daughter was old enough to understand language, I have told my children that I am Santa Claus. I suspected that they would not believe me; I was right. I have always told the truth about who Santa Claus is.
During the Christmas season, I have a song that I sing (to the tune of 'Jolly Old St. Nicholas') to reiterate my status as Santa:
Daddy is St. Nicholas,
He says so every day!
He's always telling every soul,
What I'm about to say;
He is coming very soon;
He is a dear old man,
He won't say what he's bringing you;
So find out if you can.
Since the true reason for Christmas is so important, I did not want my children to wonder if the other person so closely identified with Christmas–the person whose name the holiday shares–was also a fictitious character.
So, I decided early on that I would simply tell the truth when asked about Santa Claus. This has been a source of great amusement for my children. They get to hear their "deluded" father claim that he is Santa Claus. They then point out all of the reasons that I cannot be Santa.
I get the satisfaction of focusing on the season – not on a fictitious character. The focus is on the Great Gift – the Christ.
Save
Save
Save
Save
Save
Save
Save