Have you heard that statement? "I honestly don't know how you do it." Or the question – "how do you teach so many different ages?" Well, we've covered that in many ways in this series. But, today's topic is for you, the homeschool parent.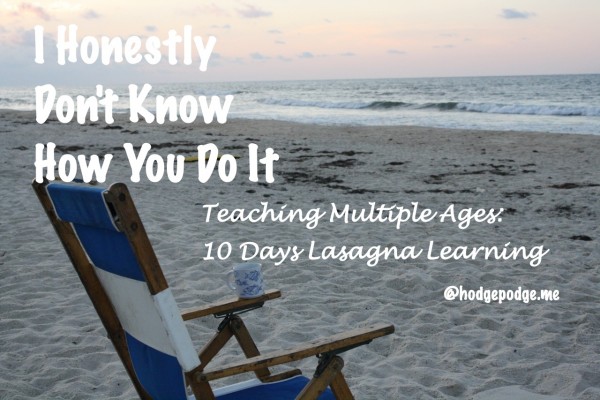 It seems that statement or question always hits me on one of the hard days. And, sometimes, as a homeschool mama, I'd like to transport myself to a lounge chair on the beach. Or just have an uninterrupted coffee break. Is it just me?
But there are ways to thrive as a homeschool mom teaching multiple ages. Apparently survival and constant encouragement is a topic I am always turning to because I have plenty to share with you on this, our last day! Let's face it, without meals on the table and a happy mama, not much is going to get done in the area of homeschooling. So let's lean into Him and start with a heaping helping of gratitude.
Gratitude unlocks the fullness of life. It turns what we have into enough, and more…It can turn a meal into a feast, a house into a home, a stranger into a friend… ~ Melody Beattie
Survival Tactics
Practical How Tos for Making Things Easier
Pray constantly that you will have the strength and the wits to make it through everything that's coming and end up on your feet. Luke 21:36

Making it Easy to Learn
Not your typical learning centers – on the couch, around the kitchen table, outside, in the school room, driving down the road  – all together.
The best thing that you can give your children, next to good habits, is good memories. ~Barbara Johnson
Refreshing Times for Mama
Afternoon quiet time – besides being a great habit for the children, it's built in down time for Mama.
Just Take A Nap – put your feet up and relax for just ten minutes.
Just Step Outside– "Sometimes when it's been a full day. When the patience is tapped. Or the noise is a bit much. I step outside…Just a short walk outside, around the house. A breath of fresh air. A new perspective…And a better wife, better mama for it. Refreshed to freely love. Ready to tuck in precious ones. Listen to prayers. Be thankful."

Tips For Balancing Responsibilities
Most of all, enjoy. Just like Moses' mother, we only have these children for a short time. Pause, soak it up.
"The best things are nearest…light in your eyes, flowers at your feet, duties at your hand, the path of God just before you." ~Robert Louis Stevenson
Topics in this series:
More Helpful Homeschool Habits
All of our best habits in my book, Help! I'm Homeschooling!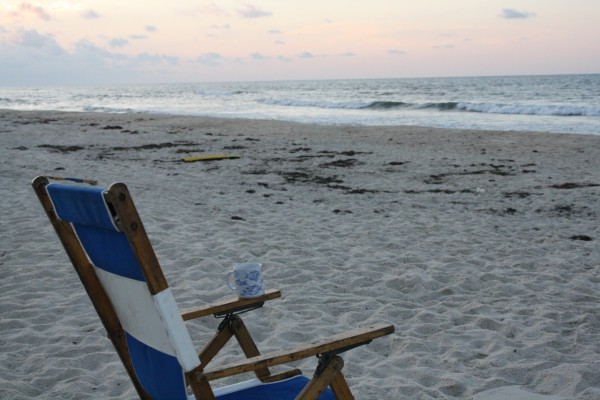 **Remember to subscribe to Hodgepodge, so you won't miss any lasagna learning! You can also have free Hodgepodge delivered to your email inbox by entering your email address in the top right hand corner. Thank you!**
The 10 Days Series is organized by iHomeschool Network, a collaboration of outstanding homeschool bloggers who connect with each other and with family-friendly companies in mutually beneficial projects. Visit us on Facebook, Pinterest, and Twitter. And of course, click the image below to visit all the 10 Days posts from these homeschool moms of the iHomeschool Network. You'll be blessed with tips on how to handle bad days, cultivating curiosity, teaching with Legos, and much much more!
I hope you have enjoyed this Lasagna Learning series. What did you find most helpful?
-originally published April 2012