You, dear reader, already know Nana. She shares the blessedly messy pastel lessons with us. She gave me the red and white checked family cookbook I share recipes from. Well, she has graciously agreed to be a regular contributor here on Hodgepodge! Today, she's sharing a craft she helped the children with, Hand Print Easter Lamb. Here's Nana…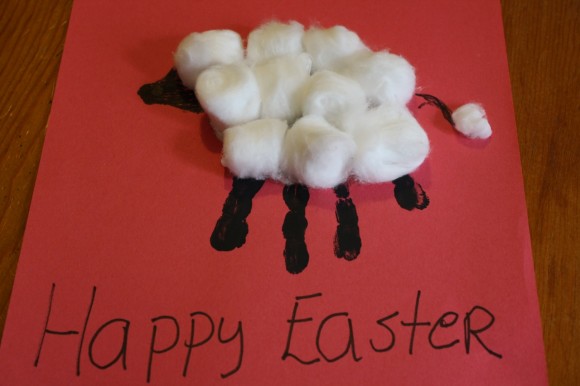 I absolutely love any craft that makes use of children's handprints. They are an enduring testimony of the child's growth over the years. Almost every mother and grandmother would treasure a gift of a handprint.  I still carry a laminated handprint that my son made for me over 30 years ago, tucked into my Bible!
Hand Print Easter Lamb
Needed supplies:
Black paint (tempura or what you have on hand) OR use chalk pastels to trace and fill in
cotton balls
glue
black marker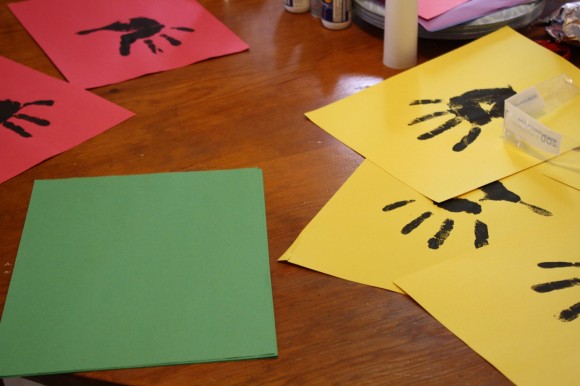 First, make a child's hand print. Let it dry.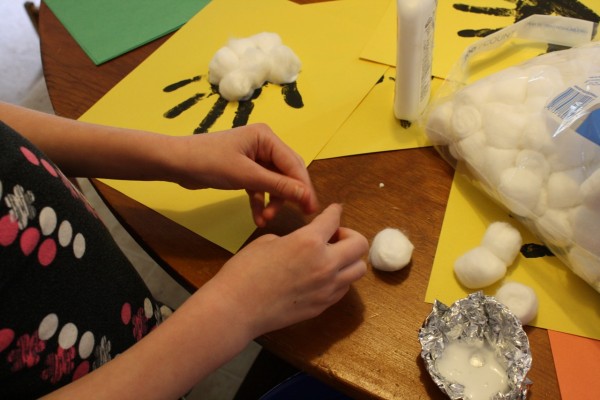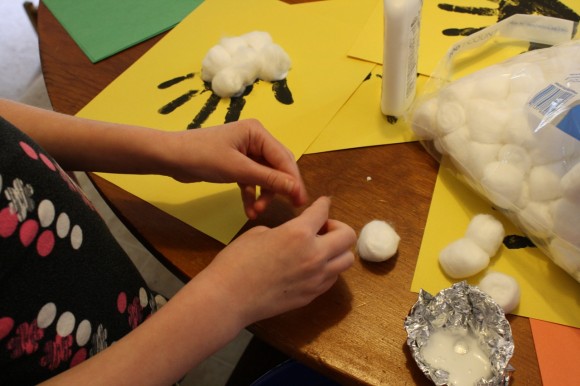 Next, turn the hand print upside down and let the child glue cotton balls on for the wool.
Add details, like a tail and face with a black marker.
Simple, so make several to share!
While making the craft, you can talk to the children about how in John 1:29, John saw Jesus coming and said, "Behold! The Lamb of God who takes away the sin of the world!"
**Click over to Crafts by Amanda for detailed instructions.
-originally shared 2011 and last updated April 2020