Last week I shared about iBlog: Everything You Need to Know About Blogging from 30 Top Bloggers. Today, I have the pleasure of giving away this fabulous resource to three blessed winners!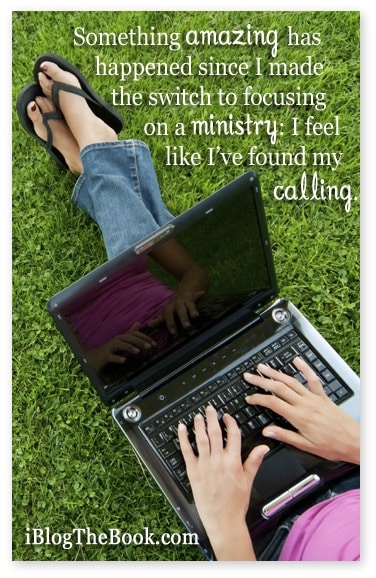 "I honestly don't know how you do it. Homeschool, write, maintain sites…" Back in 2008, I started blogging for fun. Mostly to share photos of the children with far-flung family, to document our homeschool and for a writing outlet. Like my friend, Maureen, I'd been a scrapbooker, a photographer. My parents gave me a camera when I was 15, I was a yearbook photographer in high school and college then a wedding photographer for a short time right out of college. Being a graduate of journalism school, blogging was a natural extension, a creative outlet for skills.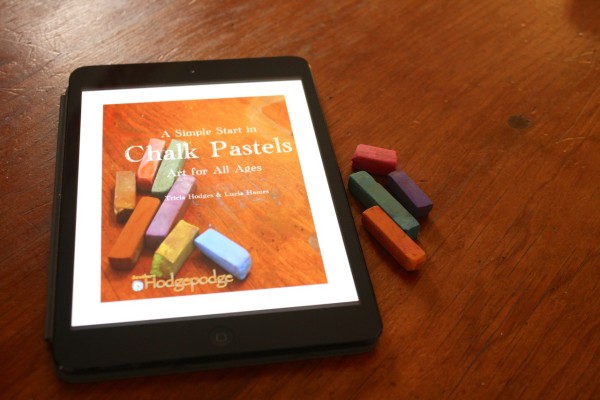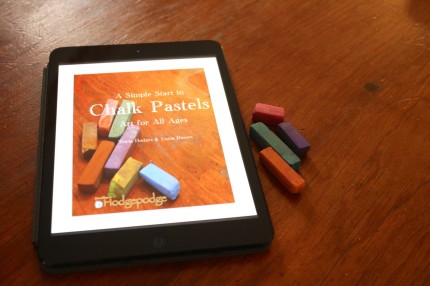 A Simple Start in Chalk Pastels
Well, then about three years ago we started sharing our art times with Nana in tutorial form with you readers. At the same time there were things I needed to learn about WordPress, social media. Later I learned about how to put together an ebook because, you dear reader, asked for it. This blogging venture changed to a hodgepodge of a ministry.
Now You Can Have the How To Manual
You, dear friends, you can skip the trial and error and get the how to manual! If you've considered starting a blog or need that extra encouragement in your blogging, iBlog just might meet that need.

All the technical how tos are covered – so you can share your heart, your passion!
Plus, it's written by 30 top bloggers, each sharing about their area of expertise. The best advice!
What Does iBlog Include?
Building a Vision for Your Blog
Finding Your Niche
Blog Design 101
Designing and Starting Your Blog on WordPress
Designing and Starting Your Blog on Blogger
Disclosure and Privacy Policies
Writing and Using an Elevator Pitch
Blog Planning and Organization
Basic SEO
Stock Image Tips
Blog Photography 101
Streamlining Your Research
Getting Your Blog Off the Ground
Building Your Brand
Building Community through Your Blog
How to Get Traffic to Your Blog
How to Get Subscribers
Guest Posting
Link-Ups, Hops and Other Events
Using Facebook to Grow Your Blog
Facebook Parties
Facebook Hops
Using Twitter to Grow Your Blog
Using Pinterest to Grow Your Blog
Using Freebies to Grow Your Blog
How To Create Your Own Printables
Selling Your Own Products
Using Affiliate Marketing
How to Write a Media Kit
How to Write a Product Review
Working as a Virtual Assistant
Running a Group Blog
Marriage and Blogging
Balancing Motherhood and Blogging
Balancing Homeschooling and Blogging
Using Your Blog as a Ministry
Time Saving Blog Tips
The Power of Attending a Blogging Conference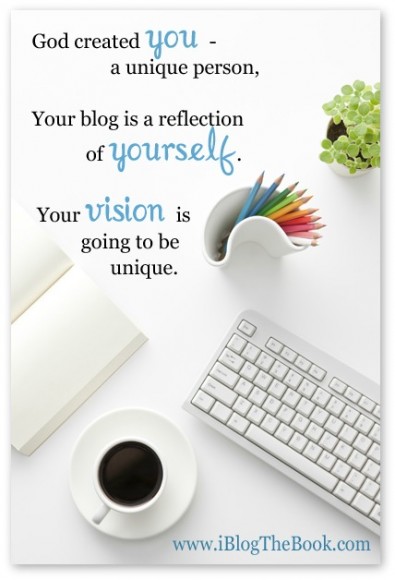 Most of all, I think blogging can be fun!! This book is for anyone considering starting a blog or blogging already.
"What if building a platform was like hosting a dinner party?" ~ Michael Hyatt
Now for the Giveaway – Three Copies of iBlog!
Advice from 30 top bloggers. Because I wrote two chapters, I will get a portion of any sales when you purchase through my link.
[amazon_image id="1508581304″ link="true" target="_blank" size="medium" ]iBlog the book[/amazon_image]
Just follow the instructions in the rafflecopter widget below:
a Rafflecopter giveaway

Which chapter will you read first?