Over the last five years it has made such a difference to add vertical storage space from IKEA. It not only helps with organization but cuts down on the visual clutter. And, in the last two months we have made over three  girls' rooms. IKEA Girls Rooms!
Our two youngest girls have shared a room for almost eight years. When it came time for our eldest daughter to move to the newly redone multi-purpose room, the younger girls each got their own bedrooms!
Middle Girl stayed in the blue-green room that was once her nursery. She got the blue toile curtains from the multi-purpose room. And the pretty, blue teacup chair!
The two 1X5 IKEA Expedit shelves that Hodgepodgedad had fastened together to house toys in the multipurpose room, were separated. We moved them to her room and a new desk area was created! She received the IKEA desk that her older sister had used. (Eldest Girl wanted the space for her keyboard and stand in her new room). The green, fabric cubes are from Target a couple years back. Though they don't exactly match the walls, we don't mind. They are practical! The combination makes a wonderful spot for Middle Girl to have a quiet spot for school and crafting!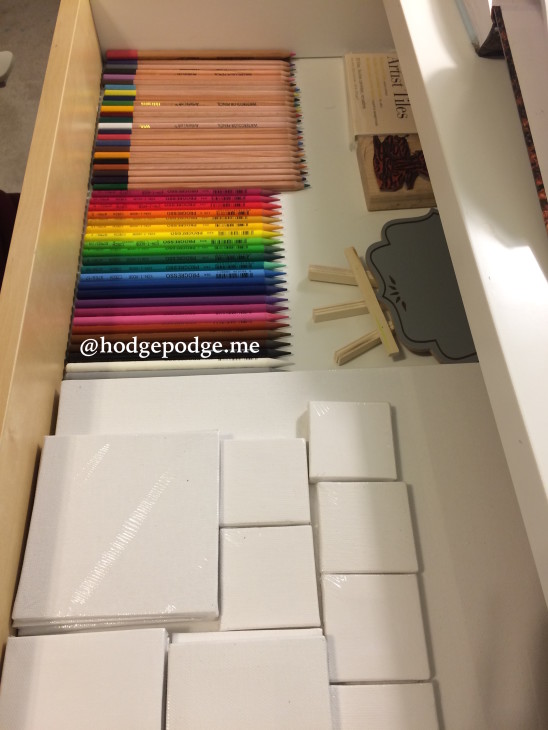 Take a look at how she has organized her new desk with the wonderful art supplies she received for her birthday! All those mini canvases – heaven!
Littlest Girl's room before touch up painting and 'in progress'
Littlest Girl now has the room that was Eldest Girl's room. It is more of a little girl room with dollhouses and, of course, pink! She has the 2X4 IKEA EXPEDIT (now the KALLAX line), also with fabric 'boxes' from Target. This is a perfect place for clothes that do not hang in the closet.
She's been making the room her own by adding 'wallies' that are removable wall decorations.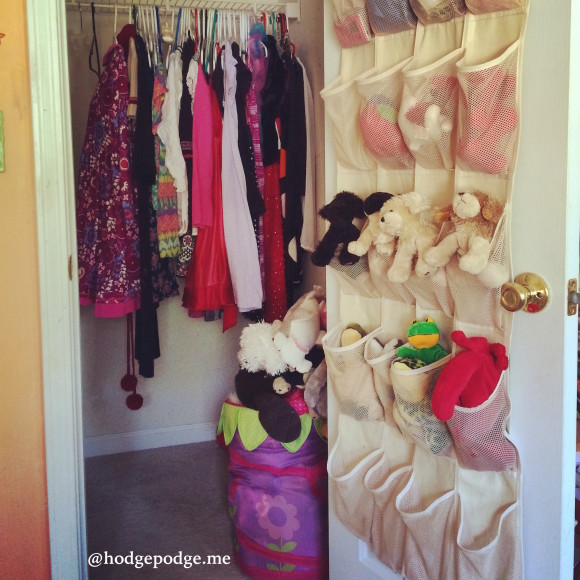 Shoe organizers are great for stuffed animals! (and Barbies and LEGO® bricks and Rescue Heroes and many other 'things' that need organizing).
We are still going through things and purging and organizing here and there. It's been a great IKEA organization redo! Frugal and fun.

More IKEA For Homeschool
A run down of the IKEA we've done in the past:
Do you love IKEA too?