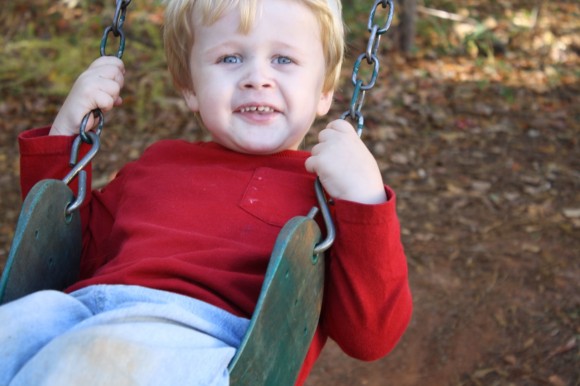 "Push me high! Push me high and we'll fly all the way up to the moon,"
…he says through giggles on a sunny Saturday before his birthday number four.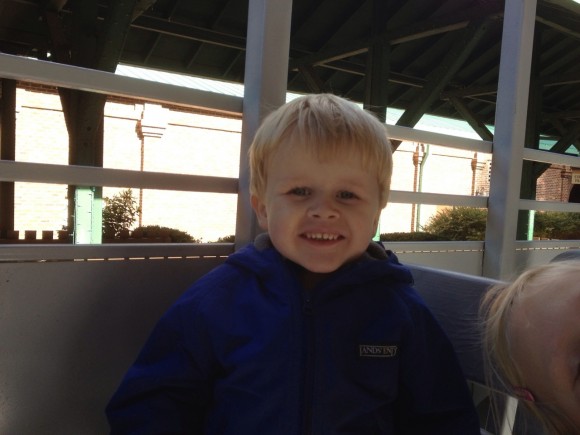 Just Wednesday he rode on a train around a mountain. The boy has to go. Loves things that move.
It's pure boy joy.
Build a road. Make a ramp. Make the turn just so.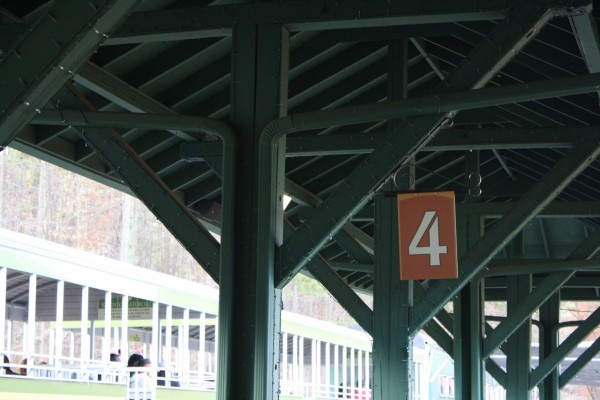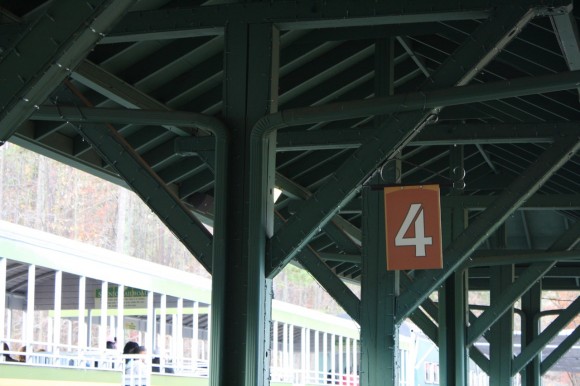 Four. Four isn't little anymore.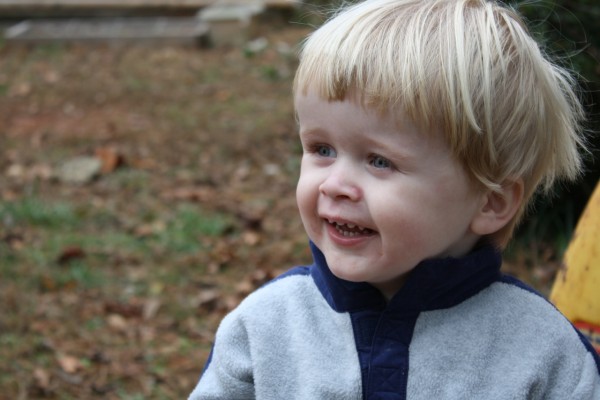 Not like last year of three. Eyelashes and smiles.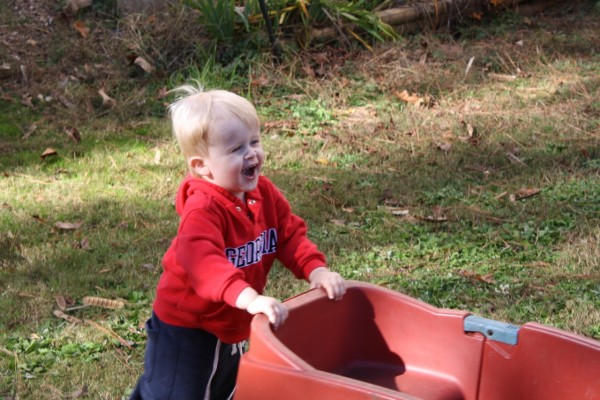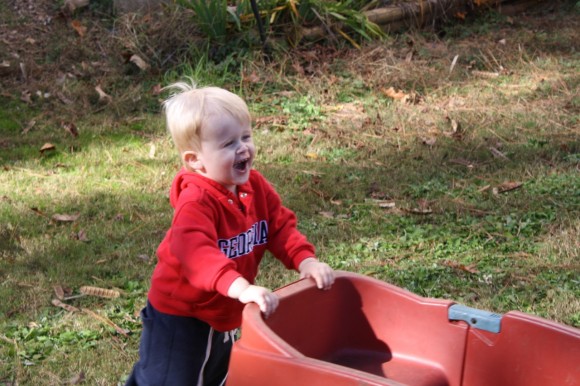 Or two. Still a baby at two. Push you! Push you!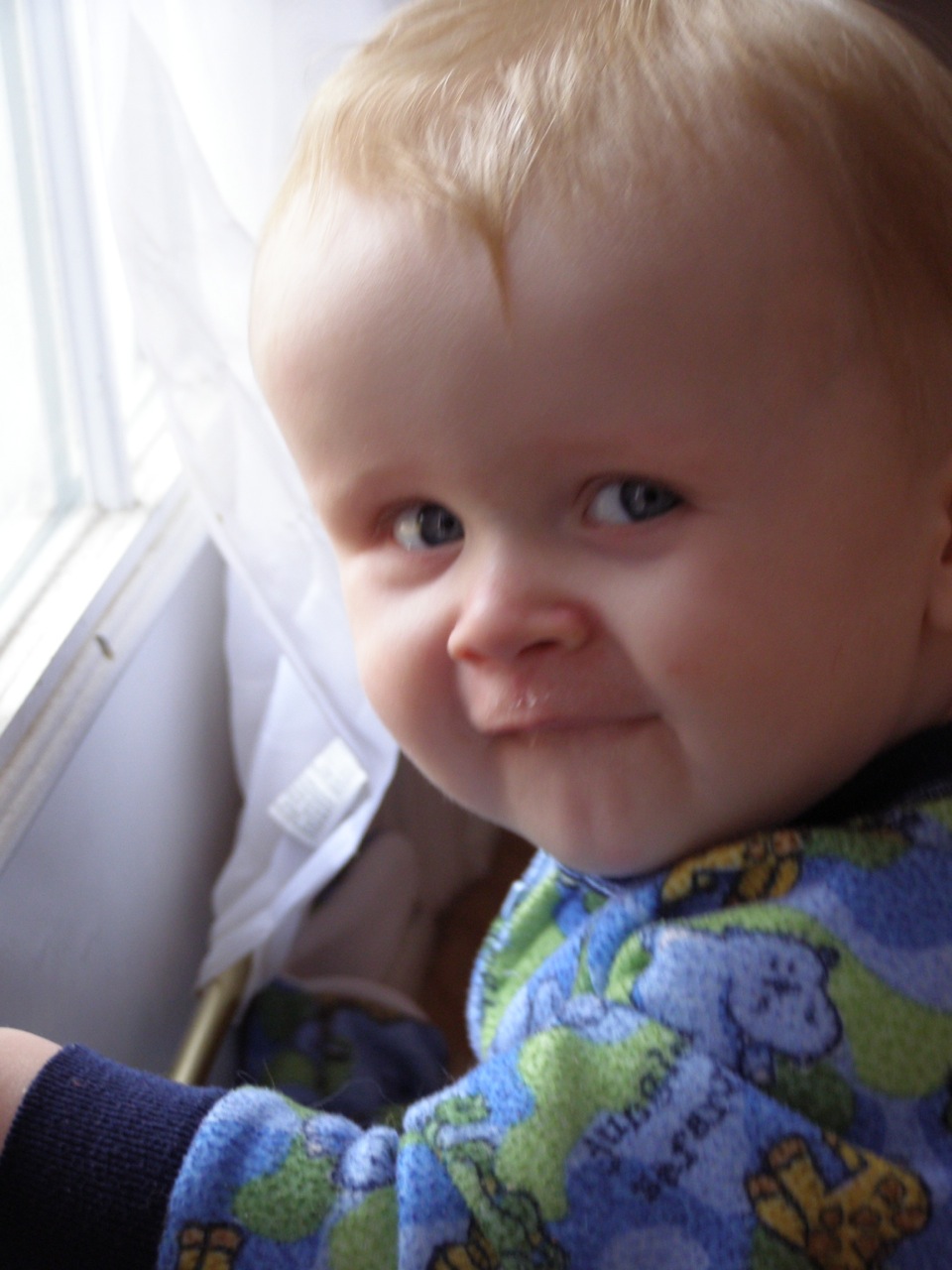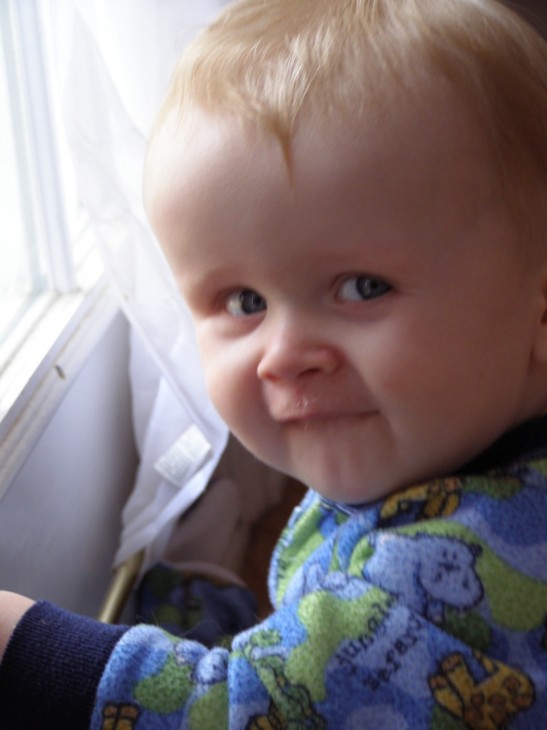 One.
He's four and he has to go some more!
Me? This mama just wants him to be my baby boy. Counting the gift of Lil' Buddy plus…
"Is it my birthday today?" a little voice asks, awakening me this morning.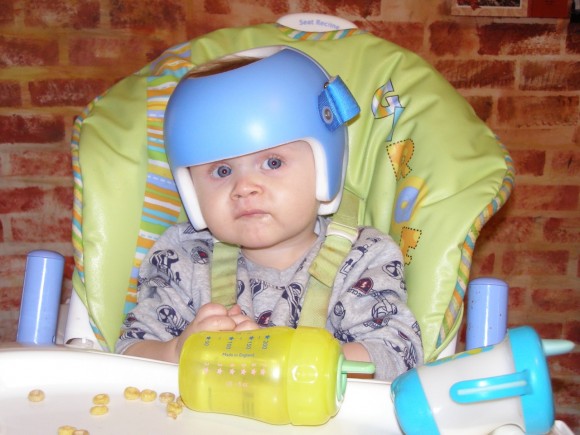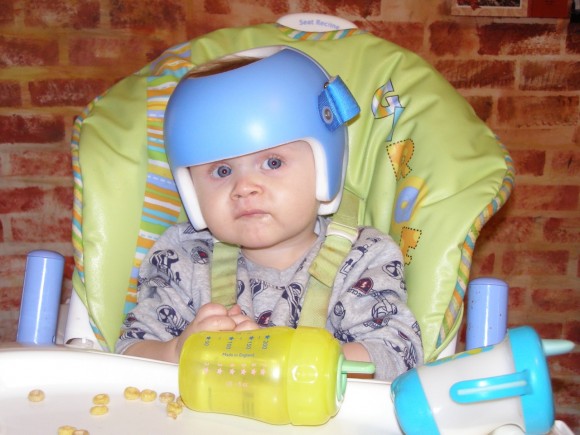 how Lil' Buddy has tackled so much! Learning to live with egg and peanut allergies, wearing a Starband helmet as a baby, large motor physical therapy and more! Nothing slows him down!
An easy, restful Thanksgiving weekend.
A packed calendar ahead, filled with busy, busy blessings.
Mama Ann's voice on the line.
wood stacked high for toasty fires in the fireplace and snow? on the way?
advent! gathering around to hear Hodgepodgedad read Tabitha's Travels, hanging ornaments on the Jesse Tree.
slow cooker suppers for busy days.
that pile of shoes and all those running feet.
big kids giggling over photos of baby brother.
turkey handprint crafts.
family field trip to Stone Mountain Park for soon-to-be 4yo train ride
Piles of dishes washed. Pies consumed. Coffee sipped. Squeals over Christmas decorations.
a train running around the base of the Christmas tree.
Thanksgiving leftovers!
family walk. in the rain. in the dark. to check out neighborhood Christmas lights.
This touching post by dear friend, April Baldwin, at Habits for a Happy Home today. Don't miss What is Your Song?
Counting gifts 2831 -2849.