A crowd-pleasing, child-requested favorite! No certain amounts so feel free to adjust to suit your family.
Ingredients:
large carton large curd cottage
T parsley (to make it look pretty)
(can sneak in some finely chopped, cooked broccoli or spinach)
1 can of your favorite spaghetti sauce
Boil noodles according to directions on box. Mix above ingredients (adjust amount of seasoning to your liking) and stuff individual shells. Place a small amount of sauce in bottom of pan so that shells don't stick. Top with your favorite spaghetti sauce and a sprinkling of mozzarella. Freeze or bake at 350 degrees until bubbly (about 20-30 minutes. More if frozen).
I also like these alternate ways of making and serving Italian Stuffed Shells:
in Once a Month Cooking: Stuff the shells, freeze them on a foil-lined baking sheet. Once frozen, move to a zip closing freezer bag – separate from the sauce. You can pull out as many shells as you need and make as large a casserole dish as you need.
It is easy to triple this recipe and tuck some away in the freezer. You are already making a big mess. Why not?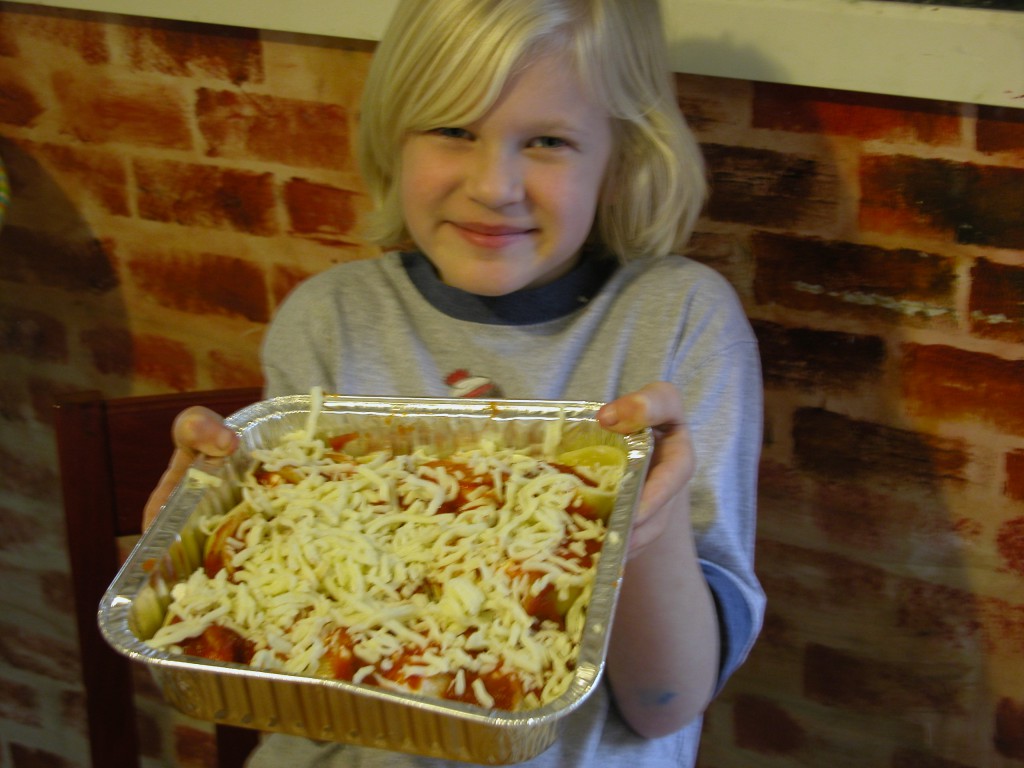 Definitely a favorite. More easy, family-friendly meals and strategies in my Hodgepodge Cookbook.

What's your family's favorite recipe?