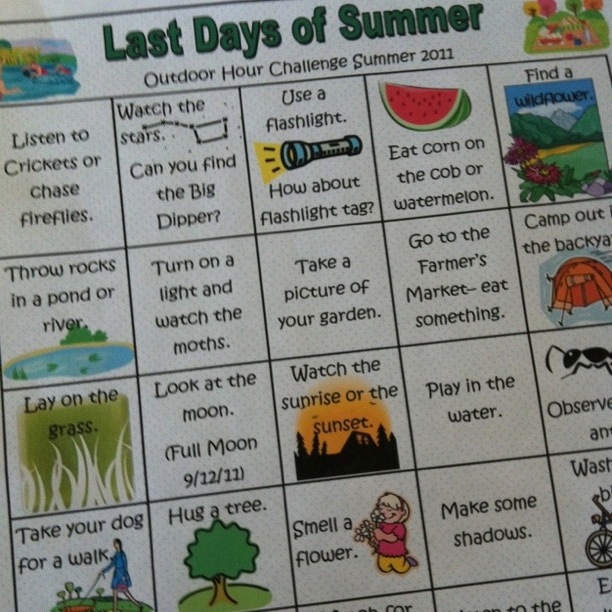 We've so enjoyed this fun Last Days of Summer prompt from Handbook of Nature Study. We packed it on our beach trip. What better place to…
Watch the sunrise and sunset – we did both at the beach for seven days straight! (Well, I did both. Many joined me for most).
Watch the stars – can you find the big dipper? we sat and star gazed at the beach too. Saw the big and little dippers, the milky way…Oh the stars you can see on an island that is dark for nesting sea turtles. Wow. Wow. Wow.
We played in the water, played in the sand.
Found a wildflower. Made shadows.
We even spotted a beach anole and the last of the summer cicadas threw themselves on the screen of the porch. We, also, unfortunately observed some ants when we accidentally stepped on some.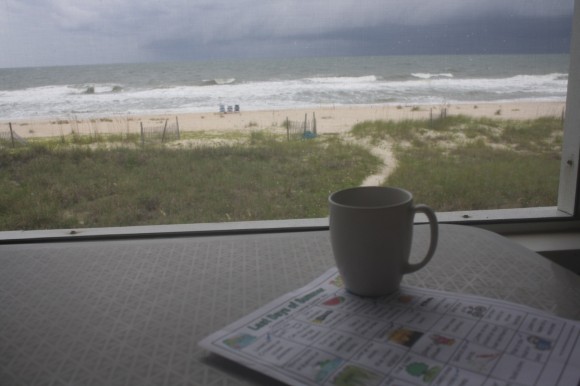 All throughout the week we watched beach clouds. Even more so with Tropical Storm Lee moving in towards the very end of our stay.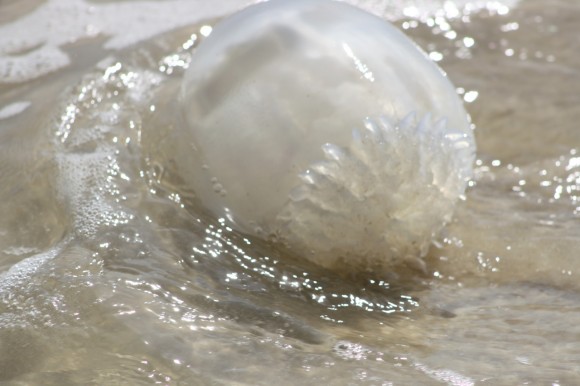 Which also washed up jelly fish for an up-close look.
Back home, we had some severe weather Labor Day afternoon. The weather alert radio continued to send us seeking shelter. That offered plenty of weather nature study! When the weather cleared…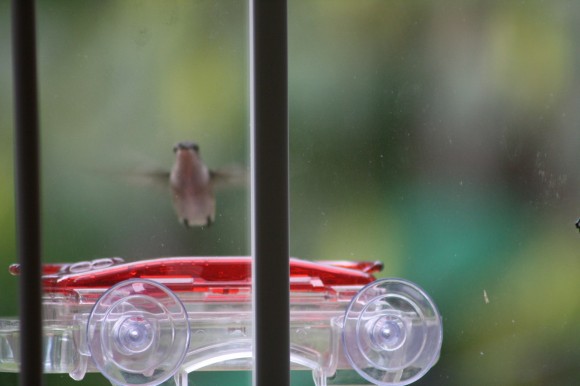 We watched birds. Our window hummingbird feeder (a gift from Mama Ann for Middle Girl's birthday) is a joyous and busy place. We placed it on the first family room window. Right next to the kitchen table. "There's a hummingbird!" someone will alert us in a loud whisper. We'll all freeze, turn and watch.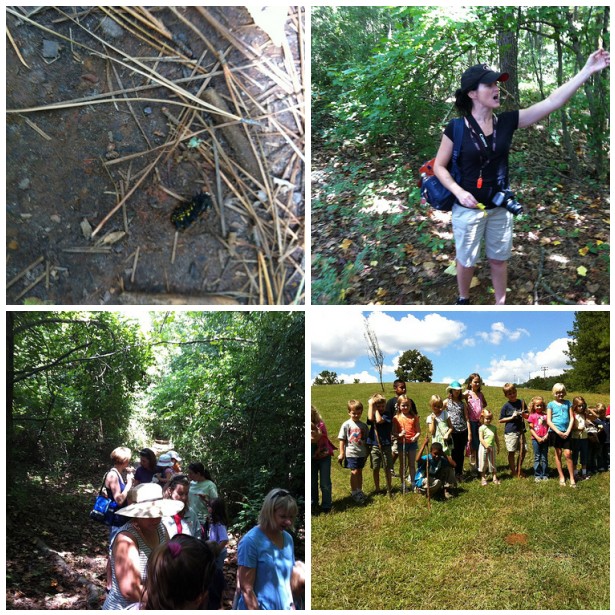 We also enjoyed a Creation Club Nature Walk last Friday at a local park. Angie @ The One Thing led us on this absolutely gorgeous afternoon. She pointed out the changing leaves. We found a caterpillar coming out of a hole right in the middle of the trail. We did have to make a detour due to a yellow jacket nest (poor Angie just seems to find those nests – but no stings this time). But our detour led us to a lake and a great spot for a group photo.
Lil' Buddy especially liked the colorful leaf he found. (I was SO proud of him. This was the longest walk he had been on and not asked to be carried! He's growing up and will be four before we know it! This time two years ago he was in therapy to learn how to walk!)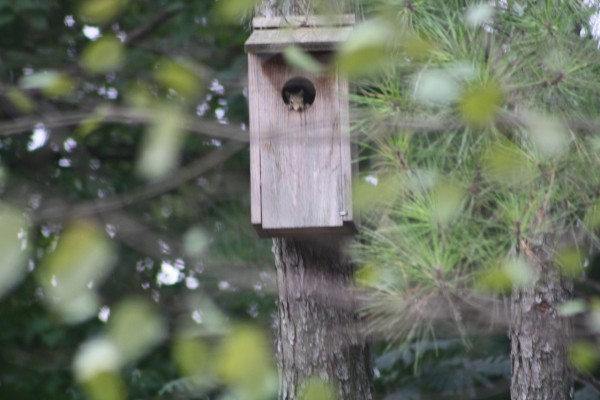 That afternoon, back at home, we discovered a family of squirrels are nesting in our kestrel box.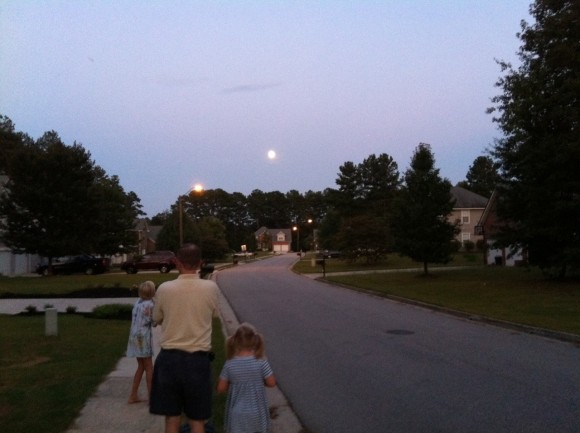 And, Sunday night, guess what we all piled out of the car and ran out into the driveway to soak up? The very-close-to-being a full moon. Littlest girl pointed out the man in the moon.
Many thanks to Barb-Harmony Art Mom at Handbook of Nature Study for helping us soak up these last days of summer. Now we look forward to fall with Autumn Studies and topics in OHC ebook plus the September newsletter – Weeds, Seeds and Other Delights (free to download when subscribed to the Handbook of Nature Study blog). Won't you join us?