One Monday morning following the weekend the laundry looked like this. That's the pile that wouldn't fit in the laundry room. It was laundry overwhelm for sure.
After my overwhelm, I turned to the tried and true habits. Housekeeping habits right here on Habits for a Happy Home. Plus even more helps from Mama's Laundry Talk.
Mama's Laundry Talk
A site created by Lauren Hill, this is the ultimate place for practical laundry helps of all kinds!
Also be sure to take a look at Lauren's Pinterest boards:
Plus, don't miss…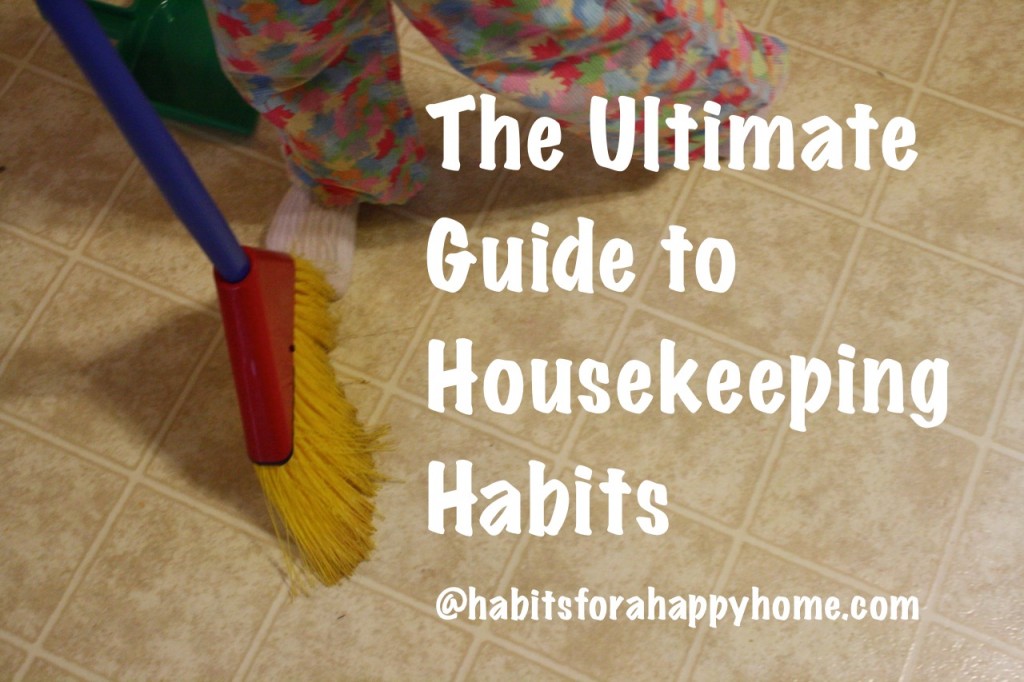 The Ultimate Guide to Housekeeping Habits
And, at our house, part of our morning routine is using Everyday Homemaking's 'These Things Should Be Done Before School' Checklist. On this list is a reminder for our children to take care of their laundry. We're continuing to build a habit, teaching them how.
We invite you to subscribe so you won't miss any Habits for a Happy Home.

~written by Tricia, Hodgepodge