Oh WOW! It's what we all said when we reached our destination for our monthly Creation Club. We'd heard from friends that this was a wonderful spot. But we didn't expect the size. And practically all of our topics for August nature study, as suggested by Handbook of Nature Study, were right here. In one spot.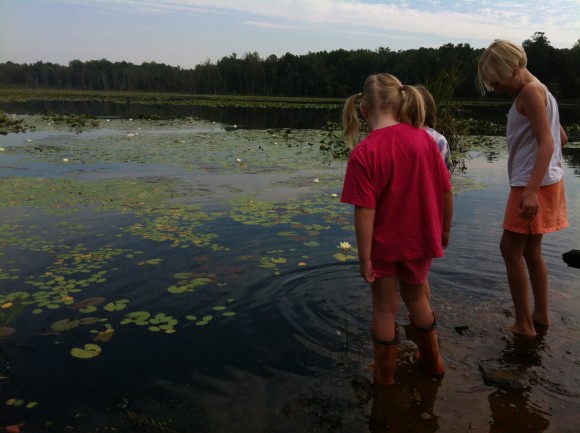 The lily pads were what we noticed first. Gracing the water's surface. Blossoms, open to the mid-morning sun. And, when one of the children stepped out to reach for a blossom, she found that the roots went all the way to the pond floor. But easy to gently pull.
The boys scooped minnows with friends' borrowed nets. Eldest boy collected a pond specimen. Another friend hollered there was a snake – to stay away from the bridge.
We saw dragonflies darting and seeming to bounce on the surface. Breezes blew across the lake and moved the lily pads just a little.
The key ingredients were all there. Water, mud, buckets and friends. We spent a little over an hour exploring the water's edge. Walking the bridge. Getting completely wet. It was a fine morning.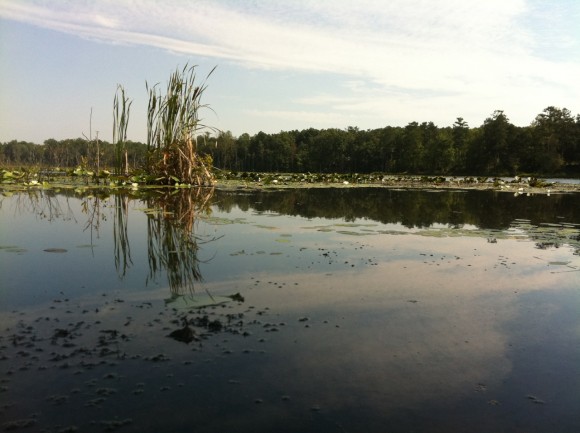 Guess what? We even saw cattails!! Those things we have the hardest time finding around here! We couldn't explore them up close though because I wasn't willing to let the children swim out to see them. But we know they exist!
We inspected the pond specimen a little closer when we got home. It included two minnows – which went into the backyard plastic swimming pool – turned pond. We released our frog from last week because Eldest Boy was concerned the frog couldn't get out of the pool himself and he was looking a little different.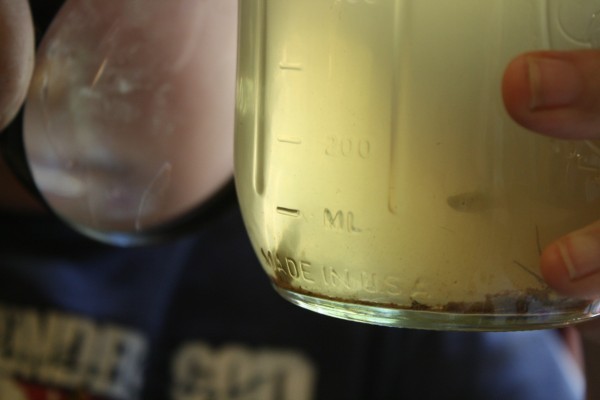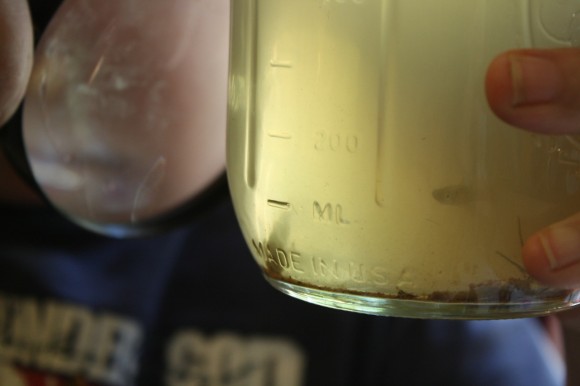 But the two minnows are still happy.
Observations/Favorites:
Middle Girl -" minnows, lily pads and lilies!"
Eldest Boy – "going out into the water until it was above my knees"
Littlest Girl – "tadpoles swimming around frog eggs and tadpoles with legs! Then, near the eggs and tadpoles, hidden in a patch of cattails, there was a frog. I could have caught him but he swam away."
Littlest Boy – "scooping with buckets and nets: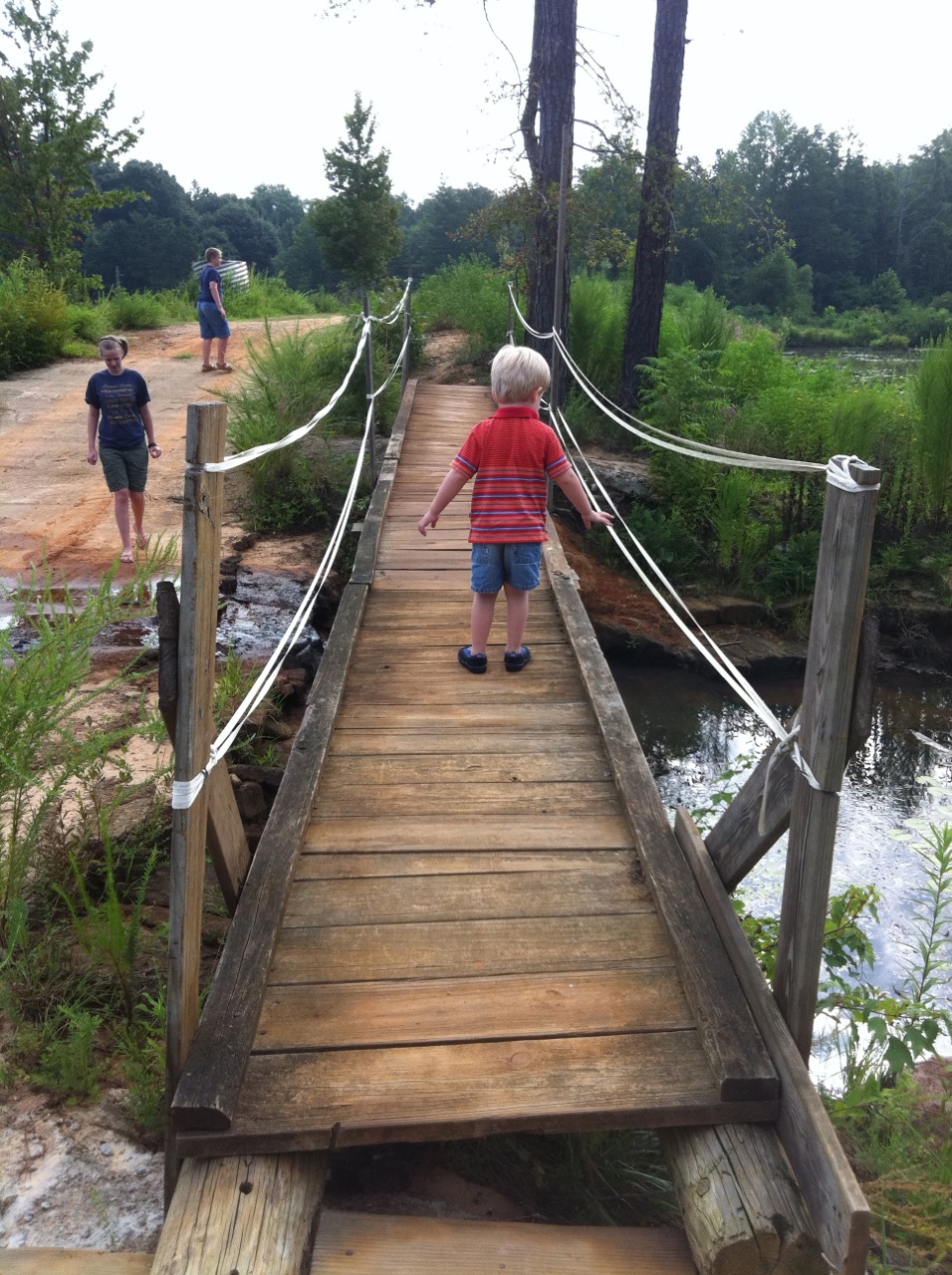 Eldest Girl – "the pond was very pretty and I got to see the snake!"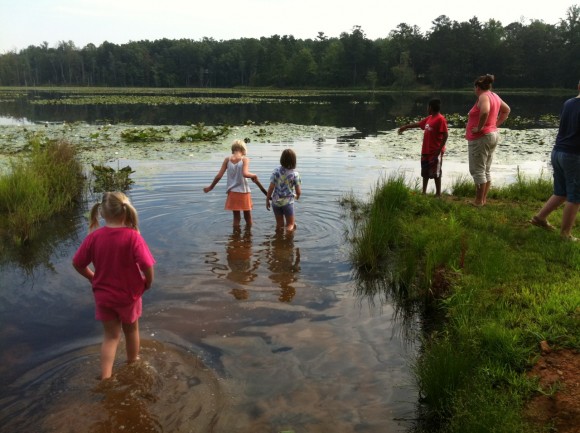 Later this afternoon, we're going to see how we can make lily pads and their flowers with pastels: Lily Pad: A Pastels Tutorial.
Many thanks to Barb-Harmony Art Mom for prompting us to enjoy this time and learn more about pond life. And to Angie @ The One Thing for hosting our monthly Creation Club!