After church, tummies full, cousins playing. It's finally my turn to hold the new, baby niece. That's when I hear it. Crash in the other room, a cry. Then that terribly long, silent pause before the scream that you know is coming.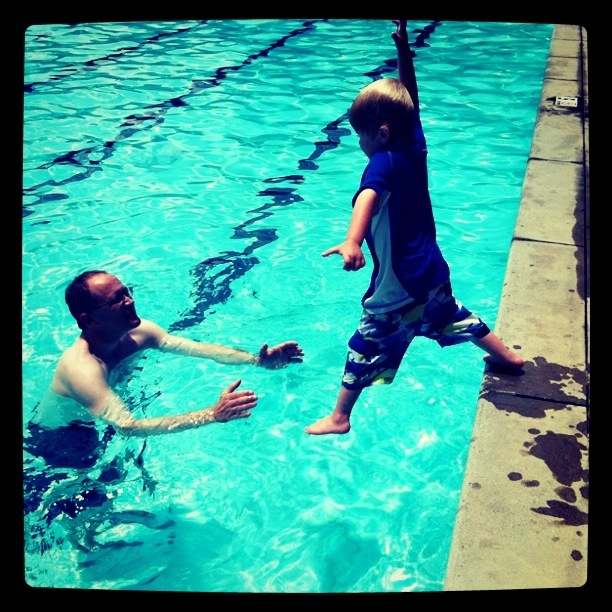 Littlest guy was jumping. Remember how he loves to jump into the pool? Non-stop? Well, from what I hear, he was jumping again. Off a chair. And the back of his head hit the solid base of the built-in school room bookcases. Oh and you know what usually comes with head injuries. It was quite alarming. So, Hodgepodgedad and I barely glance back as we head out the door to the ER. Leaving the rest of the Hodgepodge with more-than-capable Nana, aunt and uncle.
Two stitches later we're on the way home. Daddy stops and gets the train-loving little guy a new engine for his tracks. Happily he rolls Gordon in his lap as we round the last bend back towards home. He recognizes the familiar turn.
"We're home!" he says. Next he asks, "are my friends all there?"
I wonder, then ask, if he means his cousins. I explain they left and headed home a little while after we'd headed to the hospital. "Yes, they are my friends too," he says.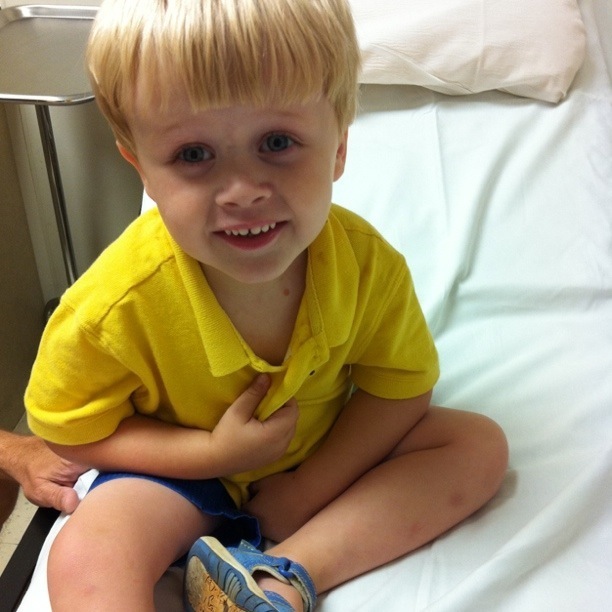 "My brother and my sisters! Are they there?" I smile and say yes as Middle Girl runs to greet us. Littlest guy eagerly runs in to show Nana his new train. She asks to see his stitches.
Then Nana says, "Well, you've gotten your own railroad tracks on your head."
"Yes!" Littlest guy says with a smile.