I remember having salmon loaf growing up. I don't think I realized then that it was my grandmother's recipe. I surely didn't know just how frugal the recipe is. And it wasn't until I served it to my own family that I found out what a hit it would be. I expected them to make faces.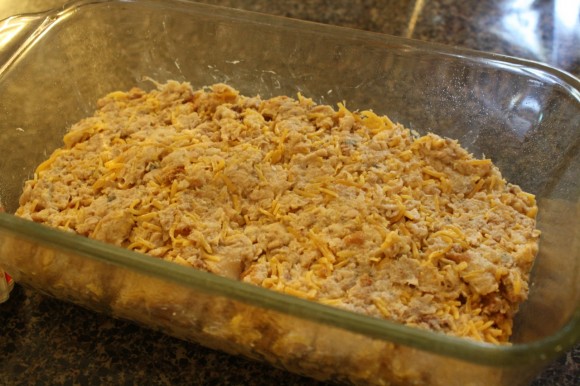 Flipping through the red and white checked I'm Writing My Own Cookbook, I landed on the few-ingredient Cheese Salmon Loaf. I omitted the egg, hoping it wouldn't fall apart too terribly after being cooked. It didn't!
I told them all what it was. I asked they just each at least try a couple of bites. They made faces. But they were happy faces! Here's a sampling of responses:
"Mmmm. This is good! I'm having more!" ~ 14-year-old
"I really like this. Can we have it once a week?" ~ 12-year-old
"YUM! Can I have this on my birthday?!" ~ five-year-old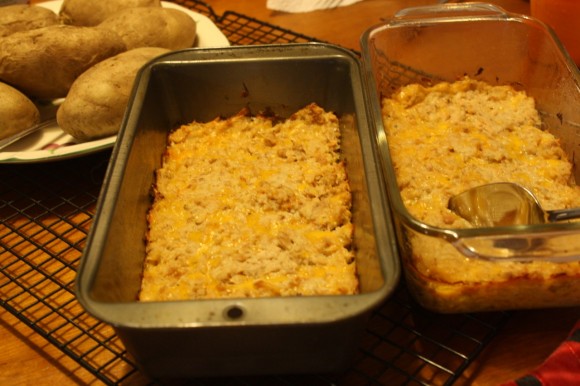 That one loaf went pretty quickly the first time we had it. So next time, I doubled it. Still, it's affordable. One can of pink Alaskan salmon is $2.29. So to make two it's just still $4.58 to feed the whole family. Throw in some baked potatoes and a can of green beans on the side and you've got yourself roughly a $5 Dinner!
Thank you, Mamaw!

Another recipe from that red and white checked cookbook.