Recently we had an up-close and personal experience with a night time critter. Right in our own backyard! Remember our flying squirrel? Well, we remembered that last year, when we were in the middle of an outdoor hour nature journal study, that we also got to see flying squirrels.
There was a nest full of them in Mama Ann's bluebird house! So, when we saw the topic, night time critter, the first critter that came to mind was, of course was – flying squirrel!
We decided to study this furry flyer a little more in depth. So we pulled out the Handbook of Nature Study, our First Field Guide: Mammals and our Southeastern field guide. We agreed with fact that they come to bird feeders at night. We've heard some rattling.
Here are a few more night time critters we've enjoyed again this summer. Each of these we finished a more in-depth study of last year. Mammals and insects too:
raccoon (photo on Mama Ann's feeder)
This year: We've talked about night time critters as we hear the crickets hum at night and as we see the lightning bugs light up the lawn. I also asked the children what else, besides the flying squirrel, they thought of when I said night time critter.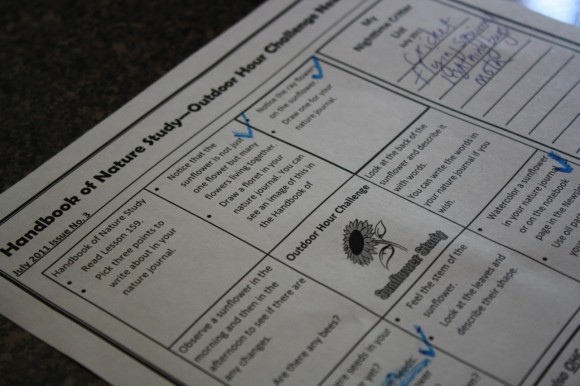 We listed them on our handy Outdoor Hour July Nature Journal grid page. And then, I asked each of them to pick a favorite and to study it a little more and to sketch their choice.
We've seen a few moths here and there. Eldest girl says she has been enjoying lightning bugs flashing as she and her siblings catch a backyard sunset swing.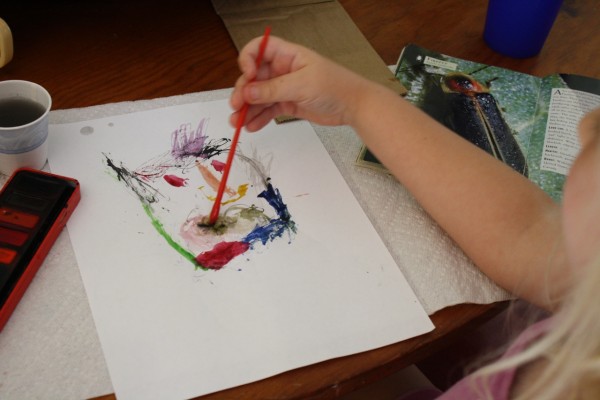 Youngest girl picked her favorite, the Great Horned Owl. She chose watercolors for her journal page and made a very colorful owl  🙂
Middle Girl went all out with both a raccoon report and a raccoon in pastels. Here is the poem she included in her report:
Raccoons are very grayish and I think they are very sweet. But most of all I think they LOVE to eat!!!!  🙂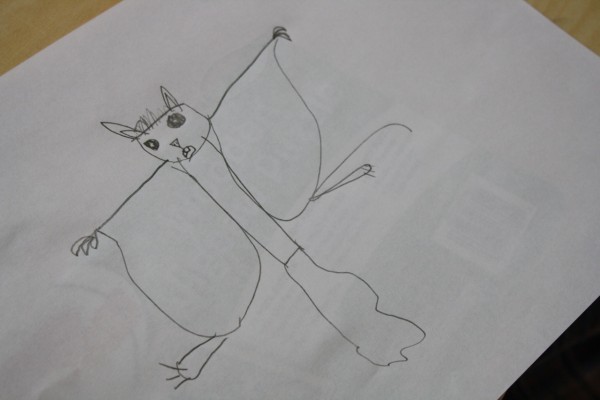 Eldest boy sketched a flying squirrel in flight.
We'll continue to study night time critters as the days grow shorter. Even, maybe, the opossums (Yuck.), which are marsupials.
What night time critters are you noticing near you?