A dear reader, Tracy, asked a question about how we use Teaching Textbooks in our homeschool.

Question about Teaching Textbooks:
I remember reading that you use Teaching Textbooks (TT) for at least some of your children. I currently have two using A Beka Math (finishing up 2nd grade and kindergarten), plus I have a toddler. I'm REALLY wanting to find some independent learning to help me out. But I'm a little nervous about TT since many of the reviews state that it is easy, below grade level, and doesn't test well. We are required to test with a state-approved proctor at certain grade levels. And while the test isn't everything, I do want my kids to be prepared. What has your experience been with this curriculum? And would you recommend it? ~ Tracy


~Any affiliate links included are for resources we absolutely love and truly depend on. Please see our disclosure policy.
My answer:
Hi Tracy, I understand the need to be in many places at once as a homeschool mom. Especially when it comes to math!
To answer your TT question, first a little background:
For the 2013-2014 year with our five children we are currently using Saxon Math for kindergarten and 2nd grade as well as Teaching Textbooks Math 6, Algebra I and Geometry.
We use Saxon Math through 2nd grade then switch to TT. Saxon has offered that basic grounding in the mathematical operations and learning multiplication.
We used Saxon Math through 6th grade with my older two then switched to Teaching Textbooks with them. Oh hooray for Teaching Textbooks! The earlier grades were not available for my eldest two children at that age.
The earliest we have used TT is 3th grade – with my fourth child.
I don't have any experience with A Beka math though I have heard it is very thorough.
I shared some thoughts on all the resources we use for math for our multiple ages plus our basic math schedule (just this time last year) here: Homeschool Math with Multiple Ages
I have heard about the criticisms about TT. However, my older two struggled with math in middle school until we found TT. It was truly an answer to a prayer! Plus, at the time my older two started using TT, I was helping my younger ones with Saxon Math. So it helped me to be able to oversee them while I was teaching the younger ones.
I am not concerned about the criticisms because TT has offered success to us. We excel in fine arts, language arts and sciences. Math is our 'challenge' area. Basically, if they have a B average in math I am happy. We are getting it done. And since I have high schoolers – I have the end in mind. Picturing what the goal is for them as adults. Tailoring their learning towards their interests.
**Update 2016: My eldest children have now successfully taken the SAT and ACT. Our eldest was accepted to her first choice college. We have proof of Teaching Textbooks.
However, I don't want to steer you wrong if you are concerned about testing with a state-approved proctor. We are required to test at 3rd, 6th, 9th and 12th grade and keep the results on file. So I do not have the performance pressure that you do.
Have you tried the sample lessons on the Teaching Textbooks site?
More on Teaching Textbooks and Homeschool Math
Getting Math Done with Morning Room Time
May I also offer some time management help? No matter what curriculum you use, this helpful habit saved our days while we had small ones – and older ones needing to work on math.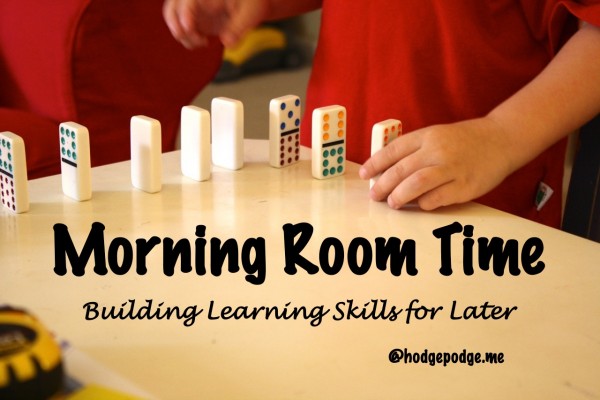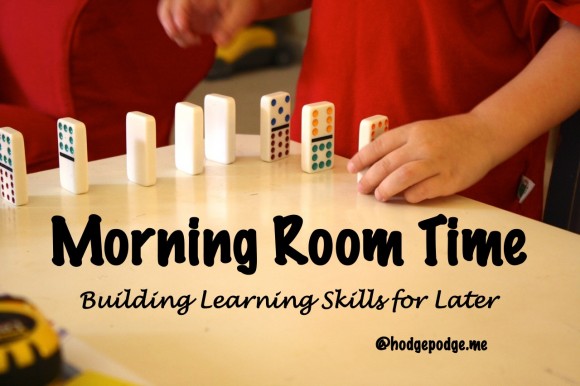 Here's a question I've heard a few times lately as well: How can I get math done with my older ones with my toddlers roaming about? We sit down to do our math lesson and my little ones crawl on the table!
Morning room time made it possible for me to have time to teach older children – especially math – through five babies and a dozen years of homeschooling so far. It's a tried and true habit. Each of our children knew when morning room time was. And when the CD ended, they knew it was time to clean up. There were times we had two in morning room time. It's a habit to stick with for babies to about five years of age.  All the very best of I Can't Homeschool Because of the Little Ones (and the morning room time habit)
I hope Tracy's question and our discussion will help other homeschoolers. What curriculum choices are you facing?
Save
Save
Save
Save