In honor of Pablo Picasso's birthday on October 25th, we are offering a chalk pastel version of his famous 1958 Bouquet of Peace. A Picasso Bouquet of Peace Chalk Art Tutorial. I have always loved his wonderful quotes about art.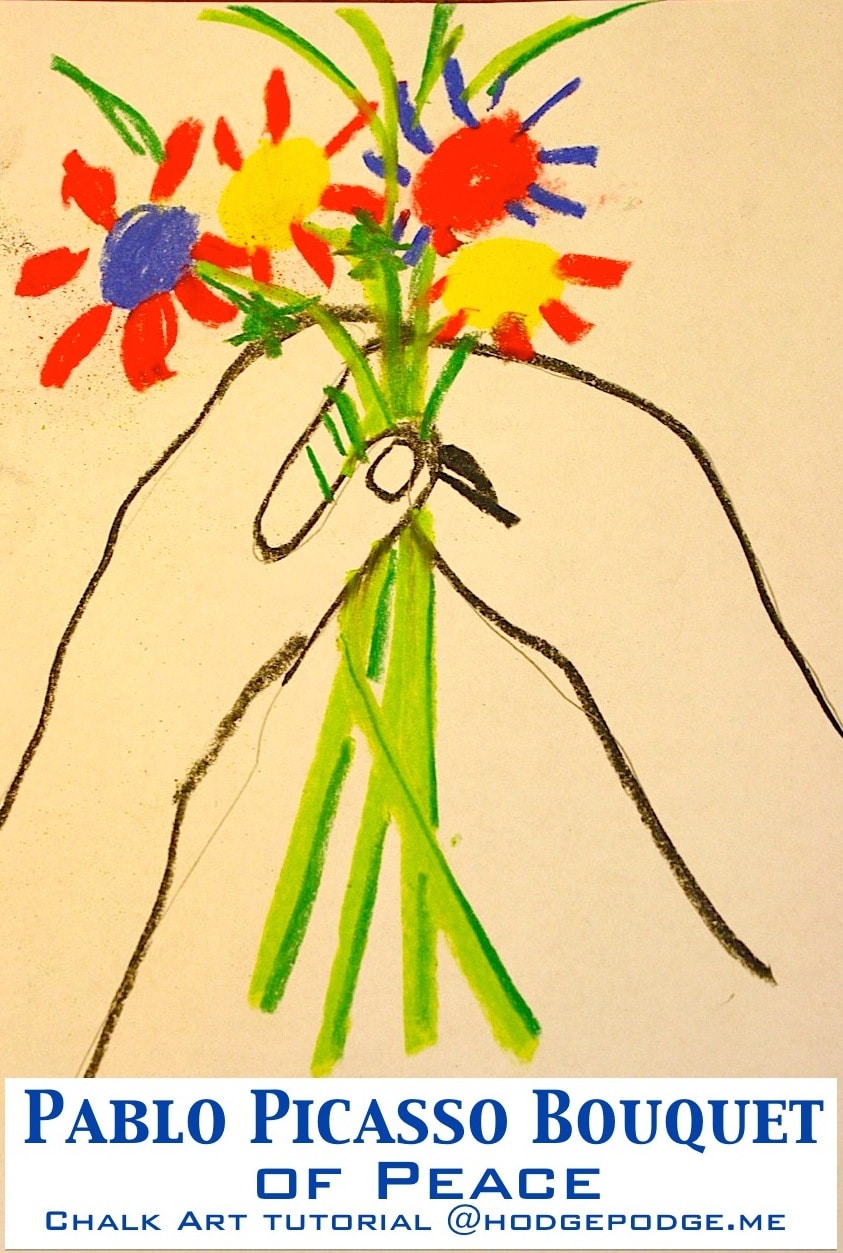 "Art washes from the soul the dust of everyday life." ~ Pablo Picasso
In this video tutorial, Nana shows us how to first sketch the hands and then outline in chalk pastel. We then add those fantastic flowers in primary colors.
Picasso Bouquet of Peace in Chalk Pastels – Video Tutorial
I devoted a post to my favorite Picasso quote in my Inspirational Art Quotes series:
"Every child is an artist. The problem is how to remain an artist once he grows up." ~ Pablo Picasso
And, of course, Nana shared an accompanying chalk art tutorial! Wind the Tree Chalk Art Tutorial – Art in Motion
Featuring You! You ARE an Artist!
So, paint your bouquet of peace and be sure to share with us! Simply tag @chalkpastelart on social media, use the #YouAREanArtist hashtag, or upload a photo to the ChalkPastel.com Facebook page!
A note on chalk pastels: Pastels are an easy, forgiving medium. Fun for children and adults alike! Details on the pastels and paper we use, how and where to purchase, and links to all of Nana's other pastel lessons are here: 100+ Free Art Lessons for All Ages plus the video The Very Few Must Have Supplies for Chalk Pastel Art. A simple set is very affordable. Nana also teaches acrylic lessons.
The practical aspects of a mess: Pastels are blessedly messy. We always have baby wipes close by to wipe hands. We wear something we don't mind getting stained or don a smock.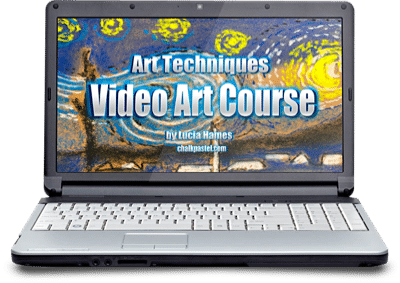 Do you and your artists learn best with a video art tutorial? Find our Art Techniqes with Chalk Pastel Video Art Lessons at ChalkPastel.com!
—> And be sure to check out all the Birthday Lessons in October with my fellow bloggers at iHomeschool Network!
"Painting is just another way of keeping a diary." ~ Pablo Picasso