Summer started simple and easy going and then took off at super speed. So, we've slowed down these last weeks of summer by making a point of easing into homeschool. Since I took a break from weekly wrap ups and Collage Fridays over the summer, I'm sharing a little catch up of all we've been up to.
This past week we started back to school. But we simply started practicing our habits. Our basic routine and one subject. Math! We took the whole day to remember how to work on our Before 8:45 checklist and complete a math lesson. (10 Positives of Starting Homeschool in July – we didn't start until August this year). Now some children got things done right away…while others needed a little more sleeping in time. And that's all good. Because we are savoring and hanging on to summer, acting like homeschoolers.

Our Hodgepodge Summer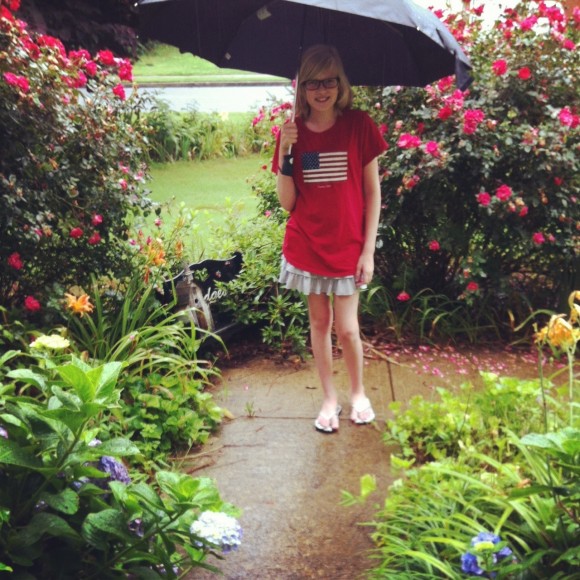 It seems to me that June was a blur of Vacation Bible School and church camps. It's also been a very rainy summer which means everything is green and growing tall! See the giant rose and hydrangea bushes? (Middle Girl got glasses this summer!)
July our neighborhood pool finally opened after repairs. We've been going most days ever since. That means that there has been plenty of swimming practice and fun. (And we go to the pool as long as it is open. Get your math done and let's head to the pool! We have it all to ourselves.)
The rain has made for a plentiful garden! We haven't done a thing but watch and pick. Cucumbers galore – even a few that hid and turned the size of baseball bats. Okra and now we have three little watermelons – a first for us!
Oh the places we've been on our summer staycation!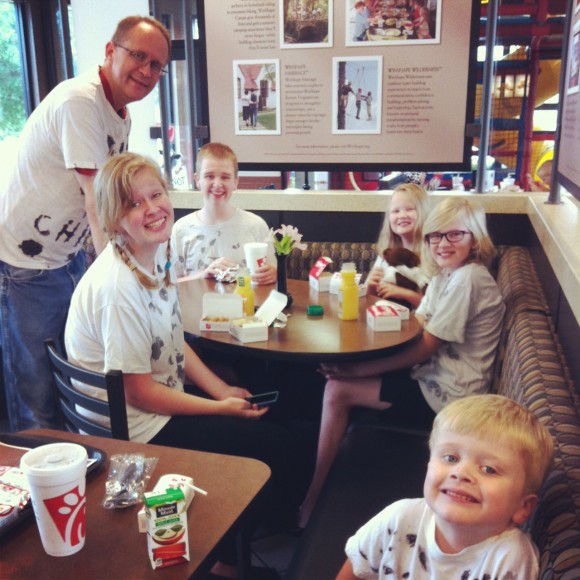 Cow Appreciation Day – a breakfast trip!
We went with our church family to Stone Mountain Park, went to the top, rode the train and stayed for the laser light show and fireworks. Made wonderful memories together.
With our aquarium passes we've visited a couple of times. This was a quick lunch break with Hodgepodgedad. He met me downtown. He had a meeting there and I was part of a World of Coca-Cola blogger panel. We had lunch at Pemberton Cafe – and Coca-Cola of course. Then had just enough time to walk through Ocean Voyager at the Georgia Aquarium.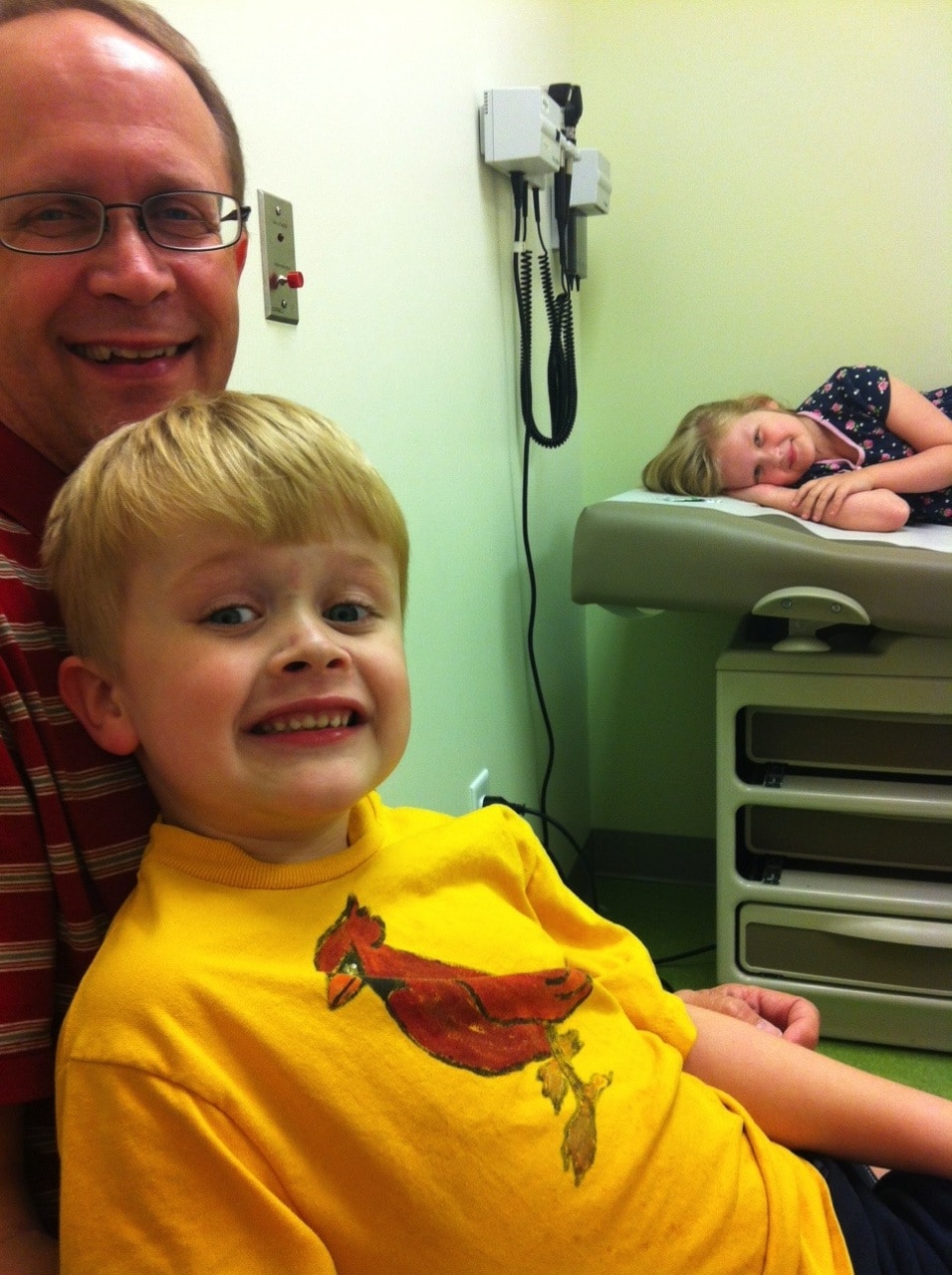 We took care of business and the two youngest went through the full battery of allergy skin testing and blood work. (That warranted a post-doctor aquarium visit for sure!)
We also updated our homeschool learning spaces this summer.
A Hodgepodge start back to homeschool
I'll be sharing much more about this next week but for now here's a peek from our first day. A new dishwasher! Totally unexpected life skills opportunity on our first day. Hodgepodgedad took a day off work to take care of out with the old and in with the new.
Plus a local field trip to explore the pond.
And we took our annual school photo this week, of course! We'll have more on our first full week of homeschool next week. (I LOVE this picture  – all those laughing faces. Treasures! Kindergarten, 6th grade, 10th grade, 9th grade and 2nd grade.)
**Also, here in the background, I've been working along and along on a homeschooling helps ebook. More to come on that next week!
What a great summer it's been! Many thanks to our Friday hostesses!
How was your summer? Have you started back to school?