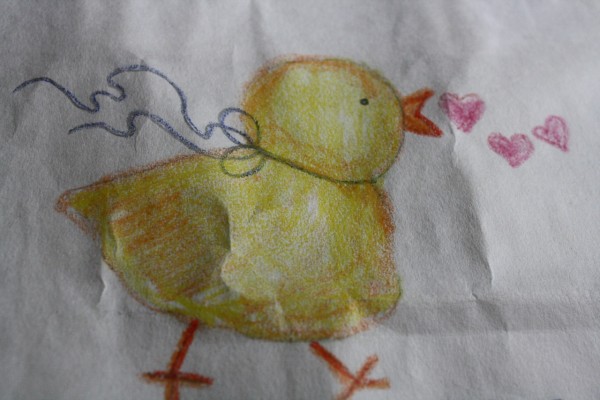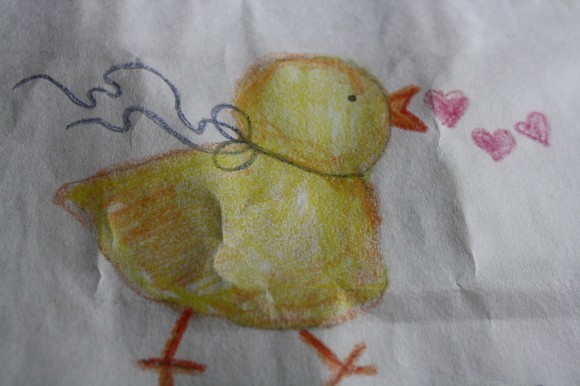 It all started with the stuffing of the eggs. The little girls and I were putting chocolate treats in each one. But we needed more plastic eggs to fill. Because we wanted the four siblings, the ones still in the children's department at church, to each take two dozen eggs.
We needed more plastic eggs to complete the last set of 24. The Eggstravaganza is coming up. So is Easter.
And so we disturbed the garage. Found the Spring/Easter bucket. I don't think it's been opened in several years.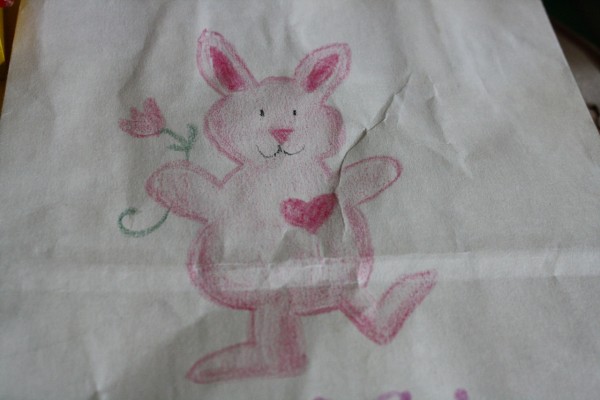 That's when I found them. The simple, white bags of Easters past.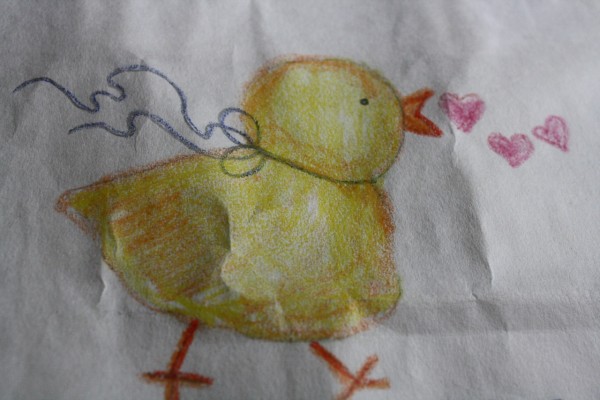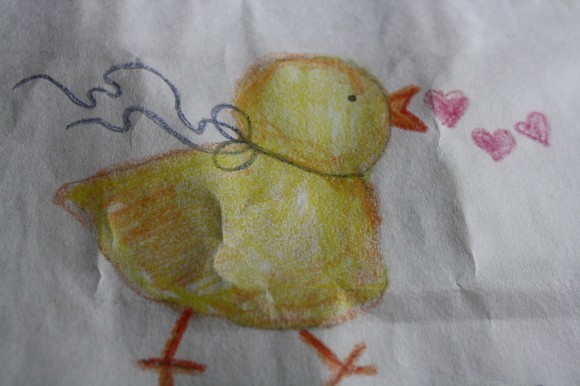 I'd seen the bunny and the little chick in a magazine. What a sweet and simple Easter bag – instead of a basket.  A pink bunny for the eldest girl. And a chick for the, then, youngest boy. Colored in crayon on a white, paper sack.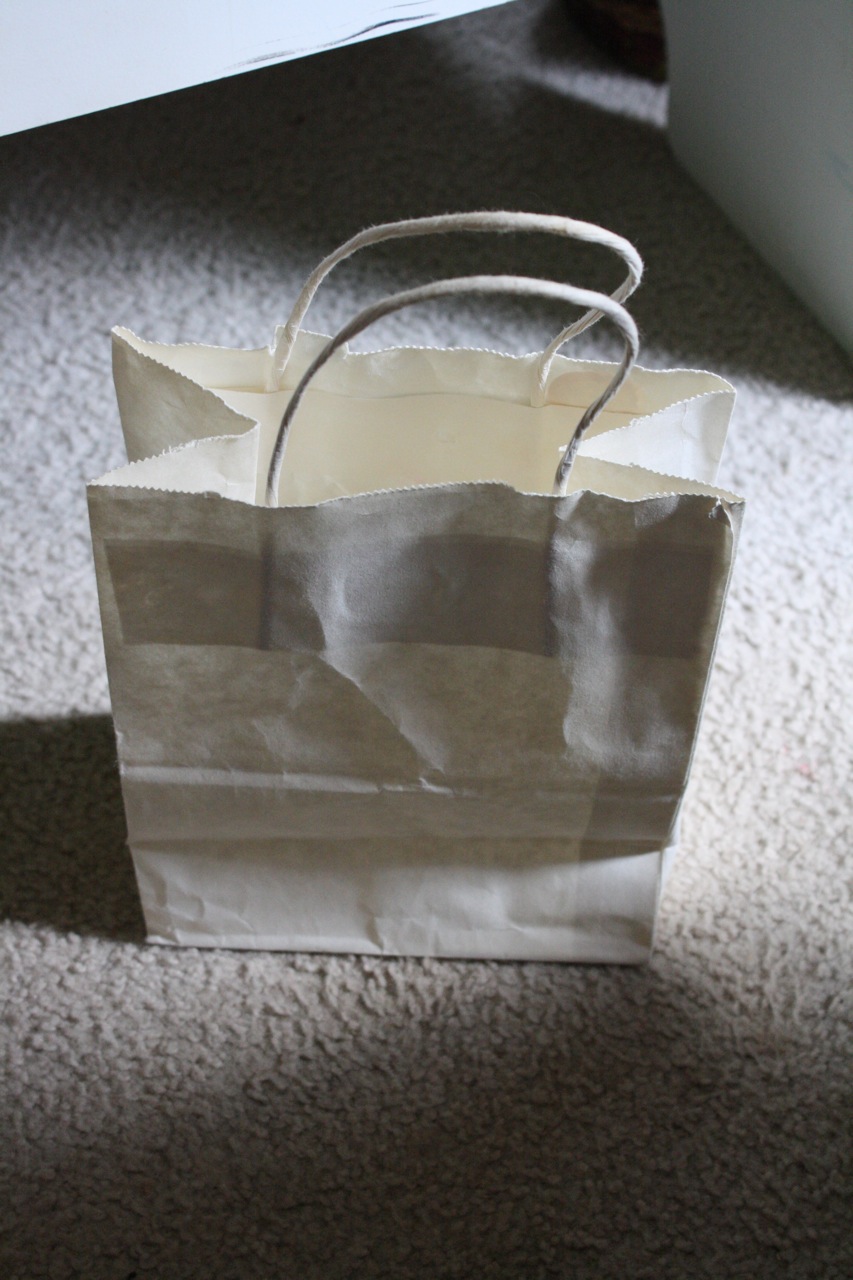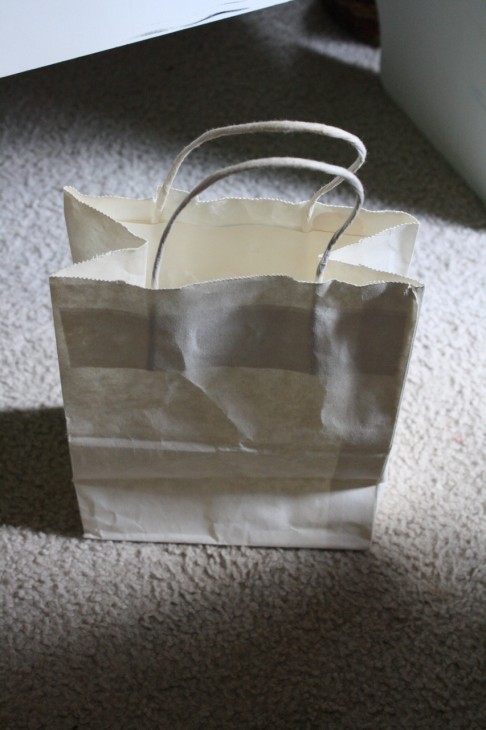 Names added underneath each picture. Then, one more bunny added another year. A green one for our third child. Her bag has no handles. Even simpler 🙂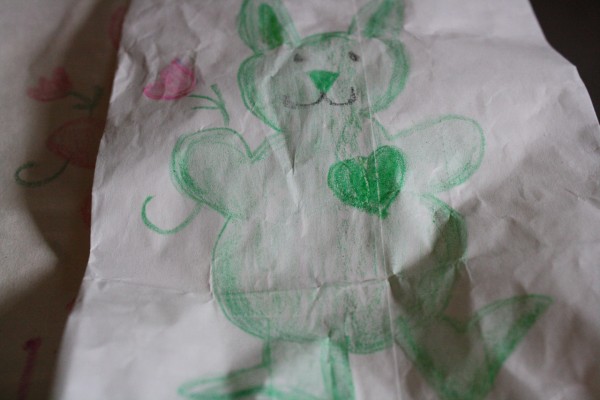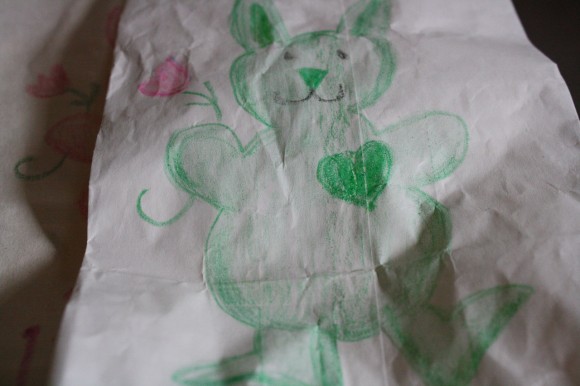 But there are just three. So maybe, if I run across some little, white, handled bags, I'll make another bunny and another chick.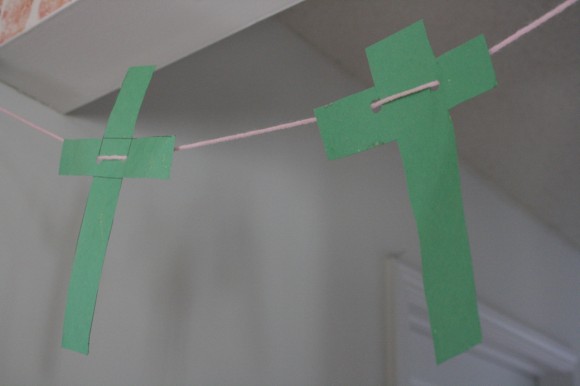 To add to the green, construction paper crosses left from middle girl's baptism party, summer before last. Now decorated with Easter stickers and adorning the mantle.
A paper Easter. Simple. On this Monday we look forward to a simple Easter to focus on Him.
Counting the gifts of Easter week, plus…
2366. Glorious, glorious Saturday and Sunday. Outside fresh washed from thunderstorms the night before. Brilliant greens, purple irises.
2367. The sound of the swing all the time. Children swinging high!
2368. Safety from tornado warning the night before.
2369. Hand me down flower girl dresses and a little boy smocked outfit to wear for Easter.
2370. Pantry full and meal plan at the ready.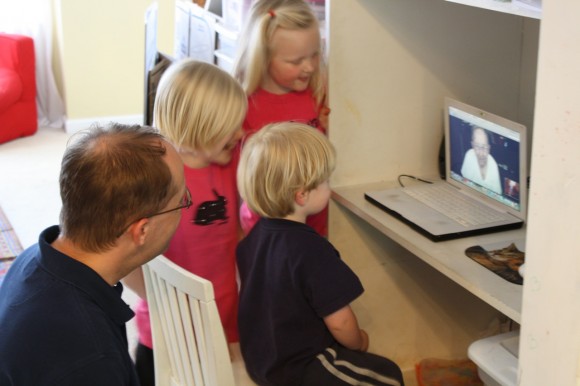 2371. Skyping with Grandma and Grandpa!!!
2372. Homeschool class portraits.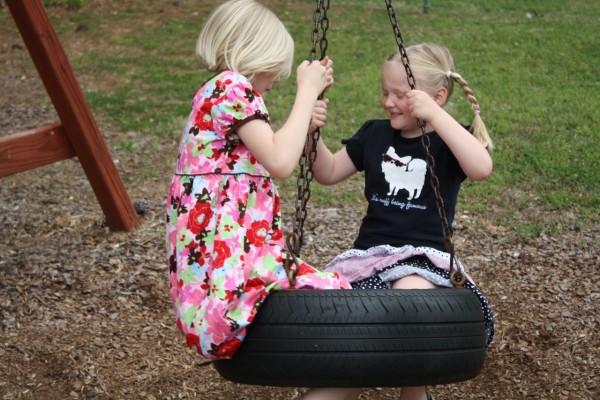 2373. Swinging sisters.
2374. Lil' Buddy doing so much better!
2375. an exciting week ahead.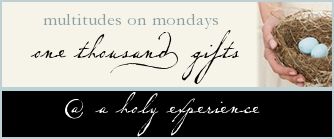 ~from last Easter's archives with this year's gifts added too.
Shouting praises from Palm Sunday, "Hosanna! Hosanna to the King!"