I had the privilege of sharing Simple Strategies for Feeding the Family at Your Best Homeschool Year Ever online summit with Lori Lane and The End in Mind. In anticipation of that, I am sharing some favorite resources for feeding the family – all in one spot – so they are easy to find.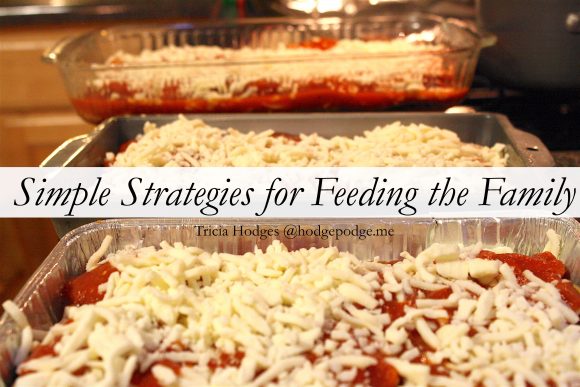 But first, I encourage you to sign up for this fantastic online summit. You can listen at your leisure (meaning you do not have to be present all tomorrow afternoon). All the details, list of encouraging speakers and how to sign up at Your Best Homeschool Year Ever.
I do two things to set myself up for success:
1. Make a meal plan. Take suggestions from the audience. Everyone gets a favorite meal. But, keep it simple. Just a few ingredients. I promise you won't be feeling like being a prize-winning chef after tackling fractions.
2. Have a Big Cook. A big cook is just a fun name for batch cooking and tucking meals and main ingredients in the freezer.

Resources for Feeding the Family
Some favorite, go-to links and how tos for feeding the family. Because after a day of back to school, Mama is usually tapped out. So, I want you to use your slow cooker and be armed with recipes. All you'll need to do is tuck the ingredients into the slow cooker while you are making lunch. Voila! Tasty supper and you can put your feet up and rest, Mama.
Pinterest – I have huge collections on several boards. Slow cooker, lunch, gluten free, low sugar living, appetizers, breakfast, allergy friendly and more.
How to Get a Month of Meals in Your Freezer

Cookbooks by Tricia Hodges
Sunday Savings – Sunday Savings was born from my Fast Food for Slow Sundays series.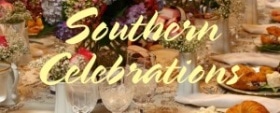 Southern Celebrations – a simple sharing of classic Southern recipes for ladies luncheons and showers.
 
"I'm such a HUGE Hodgepodge fan! Once you discover Tricia's generous heart, wonderful tips, and creative spin on daily life, you will be, too!" ~ Christy Jordan of Southern Plate
Save
Save
Save
Save