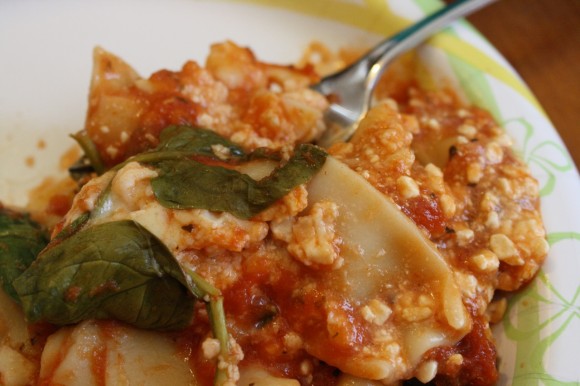 We are right here in the middle of 10 Days of Lasagna Learning: Teaching Multiple Ages. What's a series on lasagna learning without a true lasagna recipe you can enjoy around your table? This is our all-time favorite slow cooker version. A definite have-to-have in the Fast Food for Slow Sundays category. A meal we enjoy at least once a month.
The recipe I found through Menus for Moms. I've shared it before but I'm here with an update because the recipe is no longer available for free in their archives. And I've gotten several emails from folks needing the recipe. So, after searching the internet, I came up with one very similar to the original.
This first recipe is closest to the Menus for Moms recipe (I use cottage cheese too and it is really good):
Slow Cooker Lasagna – I double this recipe for our Sunday or weeknight crowd, using two cans of Hunts Garlic and Herb sauce, one large container of cottage cheese. I also layer in fresh spinach and mozzarella cheese, as pictured above. In addition, I pour just about 1/2 cup water around the edges of the lasagna before turning on the cooker. I am able to cook mine in approximately 3 1/2 to 4 hours on low.
Slow Cooker Spinach Ricotta Lasagna – a recipe from Real Simple you may like.
Lasagna Newsflash! Christy at Southern Plate has a Crock Pot Lasagna Recipe!!  <———-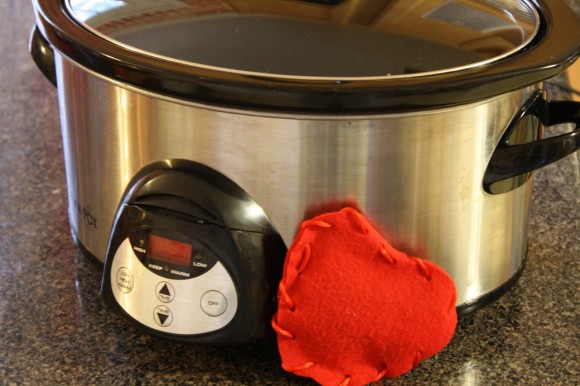 You may even want to throw a little cooked meat in yours. We like our veggie style. Well, some kind of push that spinach around to the side of their plates but not me!
What's your favorite lasagna recipe? Feel free to share a link in the comments!